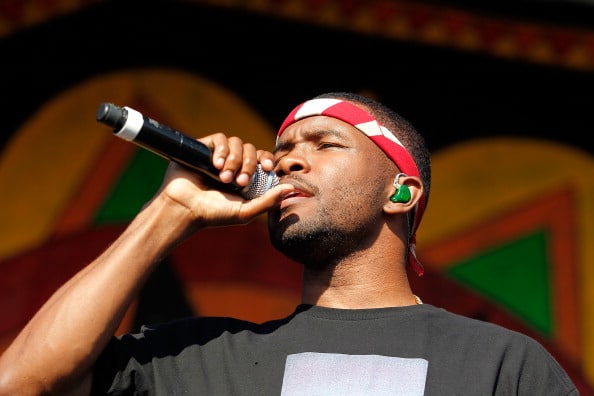 Universal Music Group - the music corporation that counts Def Jam, EMI, and more among its labels - is discontinuing exclusive releases to streaming services such as Apple Music, TIDAL, and Spotify, The Guardian reports. Lucian Grange, UMG's CEO, announced the streaming exclusive ban in a company-wide email on Tuesday, according to Bob Lefsetz, author of the music industry newsletter, The Lefsetz Letter.
As reported Tuesday by The FADER, Frank Ocean is no longer signed to a recording contract with Def Jam, after he fulfilled the terms of his contract with the release of his Endless visual album as an Apple Music exclusive. The visual album would mark the company's last exclusive streaming release.
The exclusive trend in streaming music has led to intense competition in the last year between Apple Music and Tidal. Both Beyoncé and Rihanna released their latest albums through TIDAL, where Jay Z is a part-owner. Apple Music has contracted exclusive releases from Chance the Rapper, Future, and Drake this year, and recently signed a deal with Birdman and Cash Money Records. In most cases, the music has remained exclusive to the respective streaming service for two-week periods, although TIDAL and Kanye West recently ran into legal trouble for advertising permanent TIDAL exclusivity of West's The Life of Pablo album.
UMG released seven out of ten of the 2015's highest-selling albums, accounting for 38.5% of the year's recorded-music sales. The company will be the first major label to ban the practice of streaming exclusives.
Representatives for Universal Music Group, Apple, and TIDAL were not immediately available for comment.