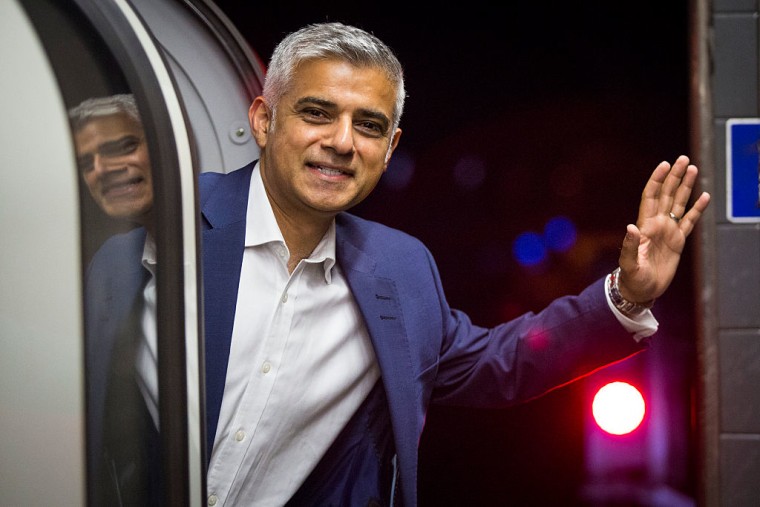 London at night is a confusing place for young people right now. The underground runs 24 hours a day at weekends now, but there fewer clubs to go to with more establishments closing every month. Addressing this decline will be one of the many tasks handed to London's first "Night Czar," a role that is being advertised by the office of London Mayor Sadiq Khan, pictured above, this week. The successful applicant will earn £35,000 ($46,000) per year for two and a half days work per week. During this time it will be their job to "champion the value of London's night time culture whilst developing and diversifying London's night time economy."
Specifically, this means working with local authorities, businesses, and agencies such as the police to ensure London thrives both commercially and socially. The online advert notes the importance of diversifying the options available to Londoners. Europe has pioneered the new role of a "Night Czar" with Mirik Milan carrying out a similar role in Amsterdam.
A spokesperson for the Mayor declined The FADER's request for an interview about his plans for the city's club scene, but offered the following statement: "London's night clubs and music venues are the lifeblood of the city's international music scene and building the capital's diverse, young culture is one of the Mayor's core priorities. More work needs to be done to ensure that the night time economy can thrive without compromising the safety of Londoners and visitors to the capital. That is why the Mayor will appoint a "Night Czar" who will do vital work with venues, authorities, developers, and punters to ensure London thrives as a 24-hour-city."
Applicants interested in the role have until Monday September 12 to apply.