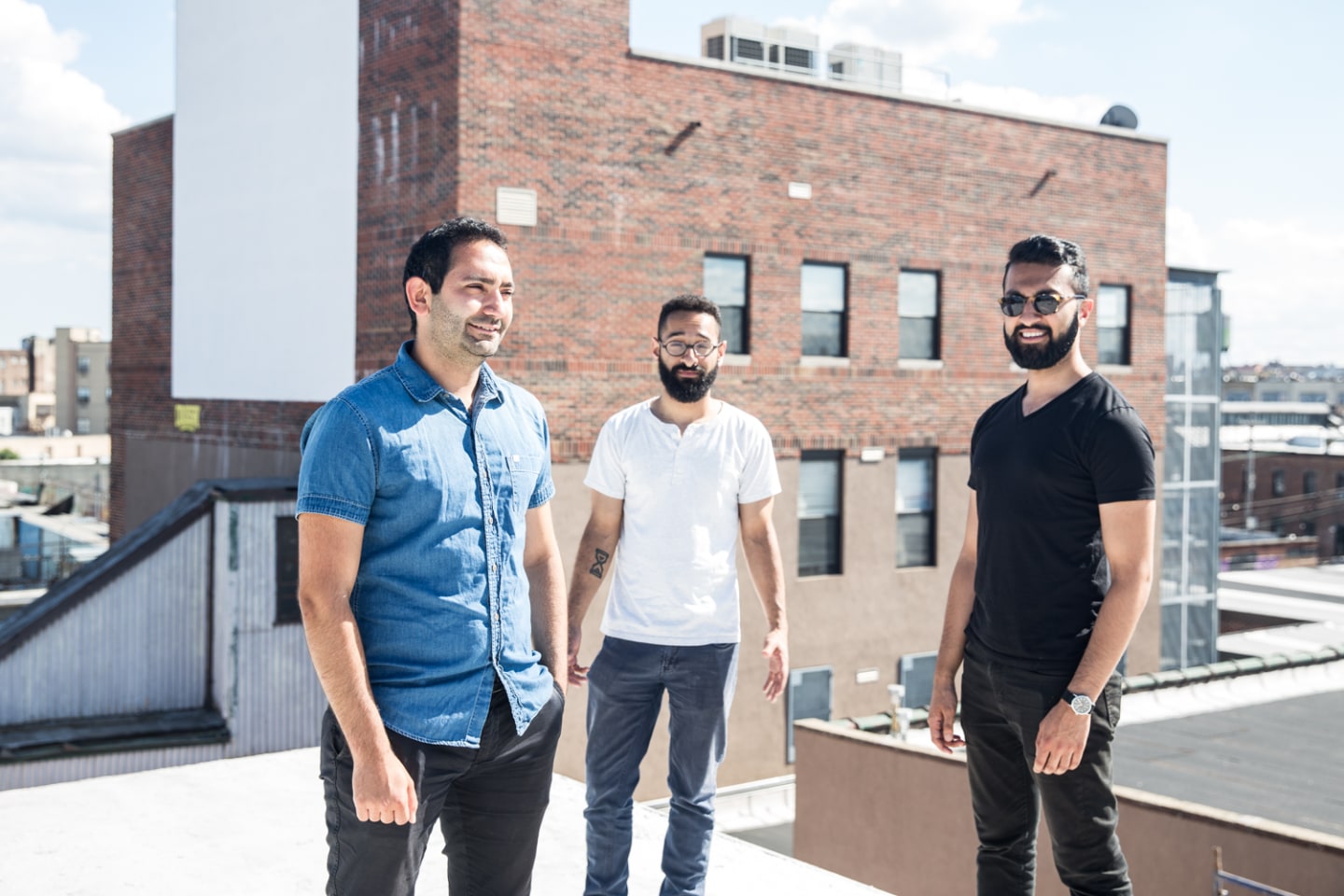 Music scenes are ephemeral: bands break up and venues change hands, leases fall through and rents go through the roof. New York has, like any other city, seen more than its fair share of upheaval —most recently, with the closure of grody Brooklyn favorite, Palisades. Now, though, a new venue is slated to open in the fall — one whose creators hope will stand for years to come. Elsewhere, a Bushwick warehouse, might shape up to be your new favorite community arts center.
The people behind the space will be familiar to Brooklyn showgoers: Rami Haykal and Jake Rosenthal, the owners of PopGun Presents and the the late, great Glasslands (which shuttered in late 2014), alongside their partner Dhruv Chopra. With Elsewhere, the trio hope to build on the erstwhile venue's legacy. As the last waterfront space to close after its neighbors 285 Kent and Death By Audio shut down in a year, Glasslands, for a moment, seemed a final stalwart in the battle against all-things Williamsburg DIY.
"Glasslands felt like home," said Caroline Polachek, of the band Chairlift, over the phone. "I felt very sentimental when I found out it was closing. Chairlift played there so many times, I can't even keep track." Polachek had attended shows at the venue's beginning back in 2004, when it was under different ownership and still called Glass House Gallery. "Glasslands was a really unique venue because it never got associated with any one sound," she explained.
"The idea was, first and foremost, to build a space that could last."—Rami Haykal
Over the phone, Haykal and Rosenthal echoed Polachek's sentiment, explaining they imagined the venue as being open to anyone, at any time. "A lot of times, people came to trust that they could show up to Glasslands, and that there'd be people that they'd know there, and they could have a good time regardless of what's going on," said Rosenthal. Hoping to continue this philosophy, Elsewhere will feature two performance spaces, an open rooftop, full bar, and an art gallery. Located on Johnson Ave, the 24,000 square foot space will be easily accessible by way of the Jefferson St. L stop, at least until the train's impending 18 month closure in 2019. (Although its founders are confident that the shutdown will only "strengthen Brooklyn's sense of identity as a music space and a music borough.")
Plans for the Elsewhere began taking shape in 2013, before Glasslands had even closed its doors, as a sibling venue-cum-community center. It would be a platform for the creative community, Rosenthal said, not just a "music facility." He explained that Elsewhere was conceived of as a space "that wasn't just transactional — you come, you buy a ticket, 90 minutes of music onstage, there's a bar, and you leave — but something that could function more as a community space where people could spend their time at and think of as a home." After Glasslands closed, the concept for Elsewhere evolved into an amalgam of the two, perhaps best illustrated by the various architectural spaces within, among them a bar that will serve coffee and small bites, and performance areas that will host programming from established to emerging musicians as well as seasonally-commissioned visual artists.
It sounds almost too good to be true, but Haykal and Rosenthal reassure me that Elsewhere, when it opens in the fall, will be here to stay. "We're going to throw all of our resources into it," said Rosenthal. "We're going to beg, borrow, and steal to make sure that we're not giving up yet." Haykal added that "the idea was, first and foremost, to build a space that could last."
"Without venues, scenes can't develop. The language of a certain genre can't develop, either."— Caroline Polachek.
Haykal explained that not only is a concrete lease locked down (they have the legal right, they tell me, to occupy the space for decades), Elsewhere will boast a top-of-the-line sound system, green rooms for every artist and supporting act, and plenty of bathrooms. The space will also be open during the day, as Haykal and Rosenthal are determined to make this an "autonomous zone of creative energy" — somewhere you can come and work, grab a coffee, or meet friends.
"I think in order for a school of music to develop its own vocabulary and a true scene, there need to be places where people are physically meeting each other, talking with each other, and sharing musical ideas — not just online" says Polachek. "Without venues, or homes for these scenes, scenes can't develop. The language of a certain genre can't develop, either." As city officials across the country continue to act inhospitably towards creative scenes, places like these are not only important, but necessary. It's reaffirming to know that these guys are thinking long-term. When one space closes, you can always go Elsewhere.