Mayor Sadiq Khan Responds To Petition To Save London Club Fabric
Khan is seeking "a common sense solution" to the ongoing situation.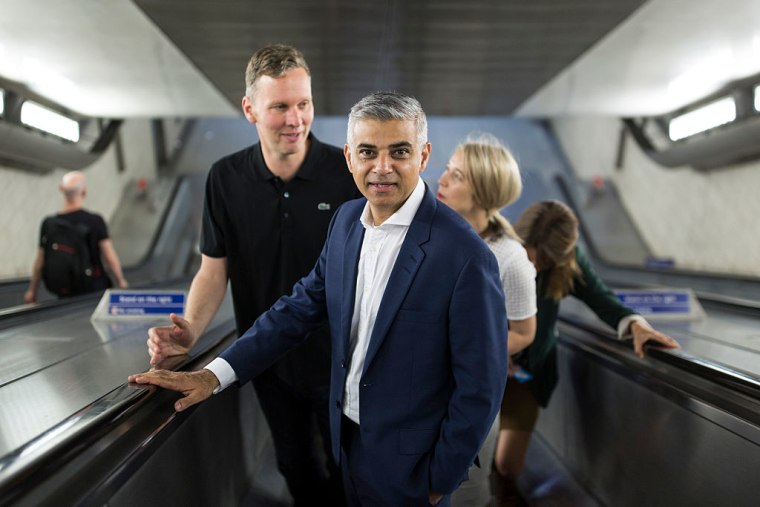 The future of London club Fabric is under threat with the venue closed indefinitely while police investigate the deaths of two teenagers. DJs, clubbers, and other patrons of Fabric have backed a Change.org petition to try and ensure its future. The petition has over 90,000 signatures but no decision has yet been made as to whether it will re-open. London Mayor Sadiq Khan was elected in May and ran on a campaign that promised to address London's declining nightlife. He's currently advertising for a 'night czar' whose job would partly involve securing the long-term future for London's under threat clubs.
Yesterday, August 29, Khan posted a message on the petition site in which he expressed his wish that all involved "find a common sense solution," to the issues facing Fabric, but clarified that he does not have the power to intervene in licensing cases like this one.
"London's iconic clubs are an essential part of our cultural landscape. As Mayor, I'm determined to do more to protect them," Khan wrote. He added that he is "committed to using the influence of my office to overcome the numerous challenges facing the night time economy." However, Khan stressed that "clubbing needs to be safe," and that "real action" needs to be taken to protect the safety of people visiting the club.
There is currently no indication as to when a decision regarding Fabric's future will be made. In the meantime, revisit The FADER's piece on why saving London's clubs matters.