FADER Mix: DJ Haram
In an unpredictable mix, the Philadelphia artist blends Middle Eastern rhythms with Jersey club.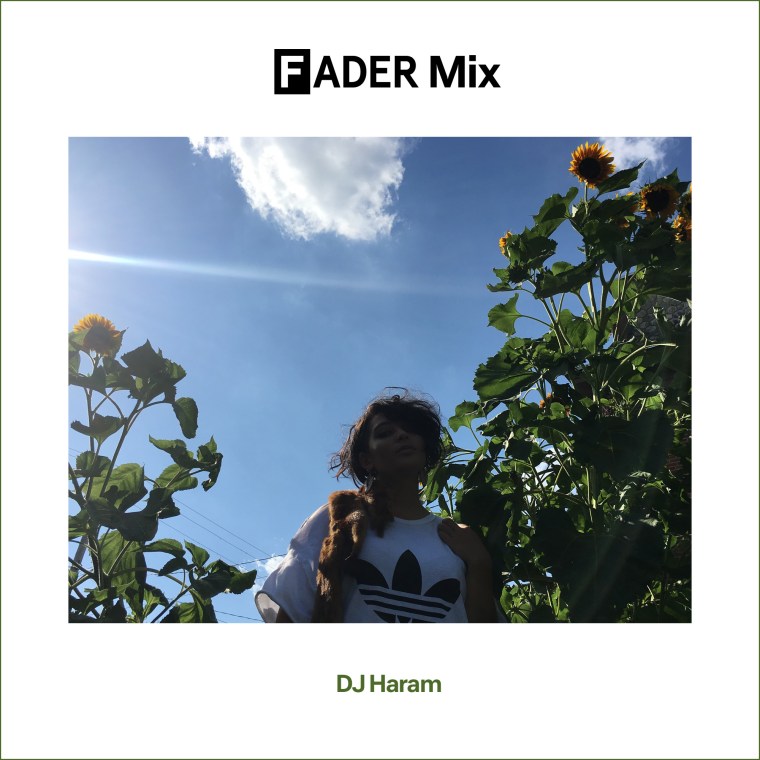 DJ Haram is one quarter of the forward-thinking crew that runs Philly's ATM night, alongside performance and sound artist Marcelline Mandeng and abrasive art and music duo SCRAAATCH. Her music shares a confrontational, extreme quality with SCRAAATCH (listen to their FADER Mix here), as well as a tongue-in-cheek sense of fun that you might pick up on from her choice of DJ name — haram is the Arabic word for acts that are forbidden in Islam.
Her broad-spanning productions and DJ sets also take a huge deal of inspiration from her Middle Eastern heritage, as well as cutthroat Jersey club, and hands-in-the-air diva pop classics. In preparation for the Philadelphia artist's London debut on September 2, get swept up in her unique sonic whirlwind via the player below.
Where are you right now? Please describe your surroundings.
I'm in my temporary apartment in Berlin. I'm on a six week tour, and based here between gigs. I share a room with Bearcat, who I'm also playing a bunch of gigs with in Europe. The block is pretty beige.
Tell us a bit about this mix — what do you imagine people doing while listening to it?
If we are using our imaginations, I would like to imagine a mosh pit in the club.
What did you open and close this mix with and why?
I opened with a segment of an instrumental I made for an upcoming collaborative release with Moor Mother. I closed with a $JAYY track. The tamborines and keys are emotionally supportive right now.
How would you describe an ATM party to someone who has never been?
A party for the good people of Philadelphia, club music lovers, abrasive noise heads. Worth the $5. Literally not what you would expect. Unwelcome to fakes and vampires. #ATMdata.
What are you working on right now?
Killing everything at each gig. Consuming fresh fruit. Tracks.
What's the last book you read that had a big impact on you and why?
Black Quantum Futurism. It's the truth.
And finally, what's your favorite dish to cook and how do you make it?
Anything I cook with or for the crew is my new favorite dish. Made with cayenne and paprika, probably.