Drake's got a thing for customizing billboards. It all started back in 2011 when he secured one in Toronto, styled after the city's official signage, to promote his Take Care album. Since then, Drake's used the massive displays to tease albums Nothing Was The Same and Views. Last week, he dedicated a billboard to Rihanna for receiving the Michael Jackson Video Vanguard Music Award at the 2016 MTV VMAs. And now it just seems like he's wilding out with brand new public signs featuring minimal phrases like "Calabasas Is The New Abu Dhabi" and "Top 5 Top 5 Top 5."
Below we've listed the background behind all of Drake's billboard thus far.
---
1. Toronto Take Care November 15 (2011)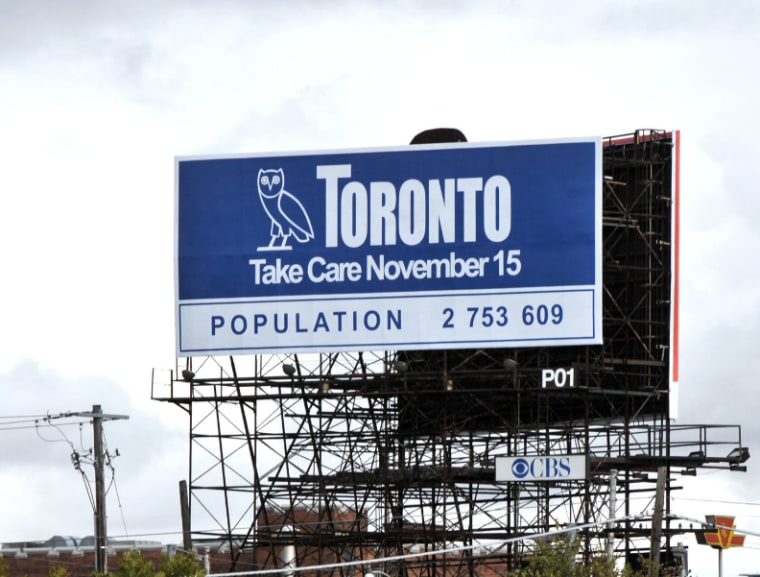 In the fall of 2011, Drake debuted this billboard to promote Take Care and its design looks a lot like the actual city signs in Toronto. After it was posted, an article was published on the Toronto Star's website that said Drake had "ruffled the feathers of the city's legal eagles," because of the similarities between Drake's billboard and officials ones for Toronto.