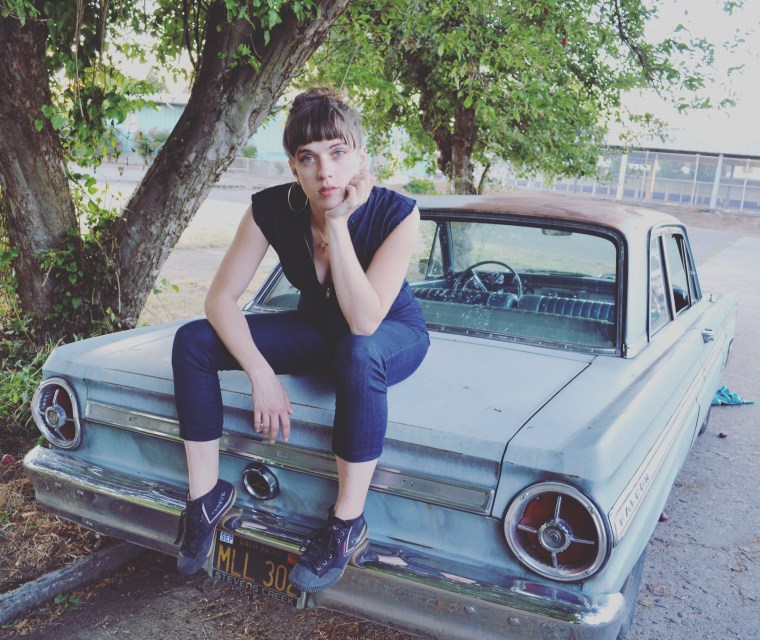 Jessie Antonick, who makes heartfelt country rock music under the moniker Pony Hunt, listened to a lot of doo-wop when she was growing up. The Bay Area by way of Chicago singer's first song on her album Heart Creek is an especially doo-wop indebted ditty with melancholy tones that get at the frustrating, yet magical, nature of love.
"When I was a kid I had a cassette tape of '50s and '60s doo-wop that I listened to endlessly," Antonick wrote in a note to The FADER. "I was attracted to the power of so many voices saturating the air with a feeling. Much like the doo-wop artists of that era, I often write about love. Love is a complex, ever-shifting experience that we can't seem to grasp in a tangible way. When in love, we create subjective realities to suit our own prerogative — we all have emotional desires of which we are so often unaware.
"Cozied along side our desires is an inexplicable magic that no amount of poetry can fully describe. 'Over You' is an expansive grey area of love. The self deception, the little lies, the longing, the weightlessness, the confusion, the pride, the irony. It is both make believe, and the most exact reality."