Meet serpentwithfeet, The Stunner Making Gospel That's As Complex As Real Life
A long, revelatory subway ride with the angel-voiced New York songwriter.
The artist known as serpentwithfeet has two forehead tattoos that spell out the words "HEAVEN" and "SUICIDE," but it's actually his wide and expressive eyes that command the most attention. When we met at the Nostrand subway stop in the Bed-Stuy neighborhood of Brooklyn during a heat wave, the 28-year-old singer and songwriter, born Josiah Wise, was wearing hot pink sandals and a sheer cardigan robe that floated regally behind him as he walked. His nails were painted with a pink, green, and black design, complementing the galaxy of fuchsia glitter stuck in his beard.
Wise makes music that is dark and soft and rich, like soil at dawn. He has a classically trained voice — developed from years singing in the Maryland State Boys Choir and studying vocal technique at Philadelphia's University of the Arts — that falls stylistically somewhere between gospel and R&B. (Wise's introduction to music was via the church, in Baltimore, where he grew up.) In the early 2010s, he self-released a handful of now-deleted tracks that focused on sex, death, and the darker undertones of spirituality. However, his official debut EP, blisters, is more personal. Written over the past two years, the tracks on it are thematically interested in the many kinds of distance that become apparent as one approaches intimacy; he sings of the distance between himself and a partner, between himself and happiness, between performing vulnerability and actually being vulnerable.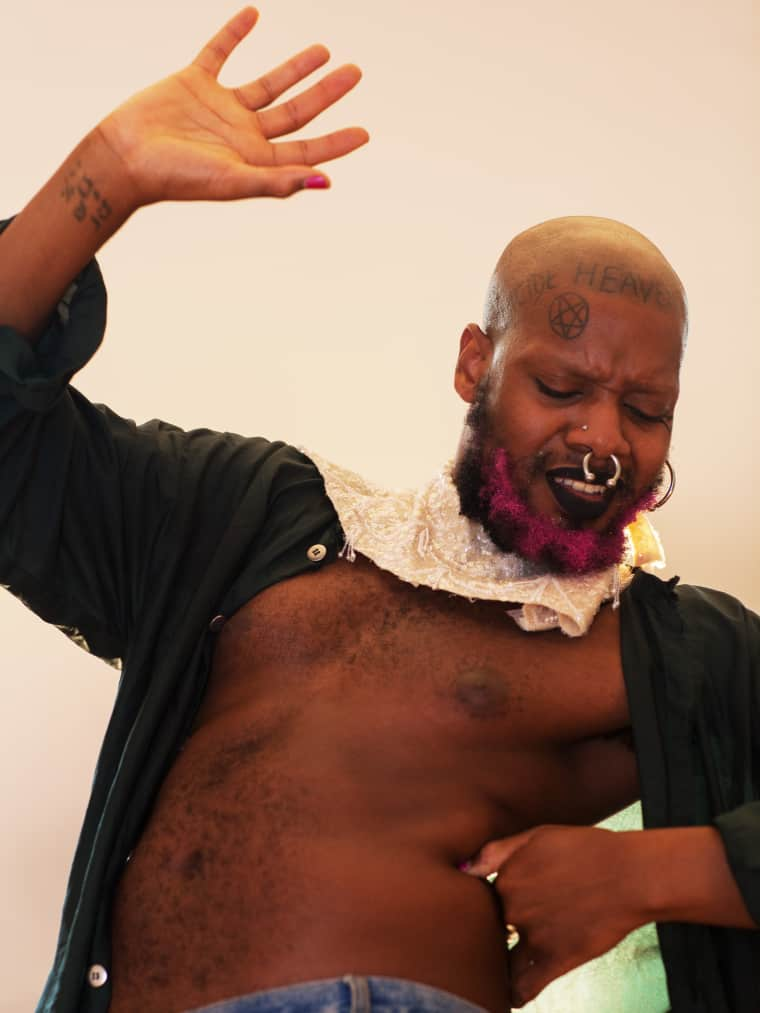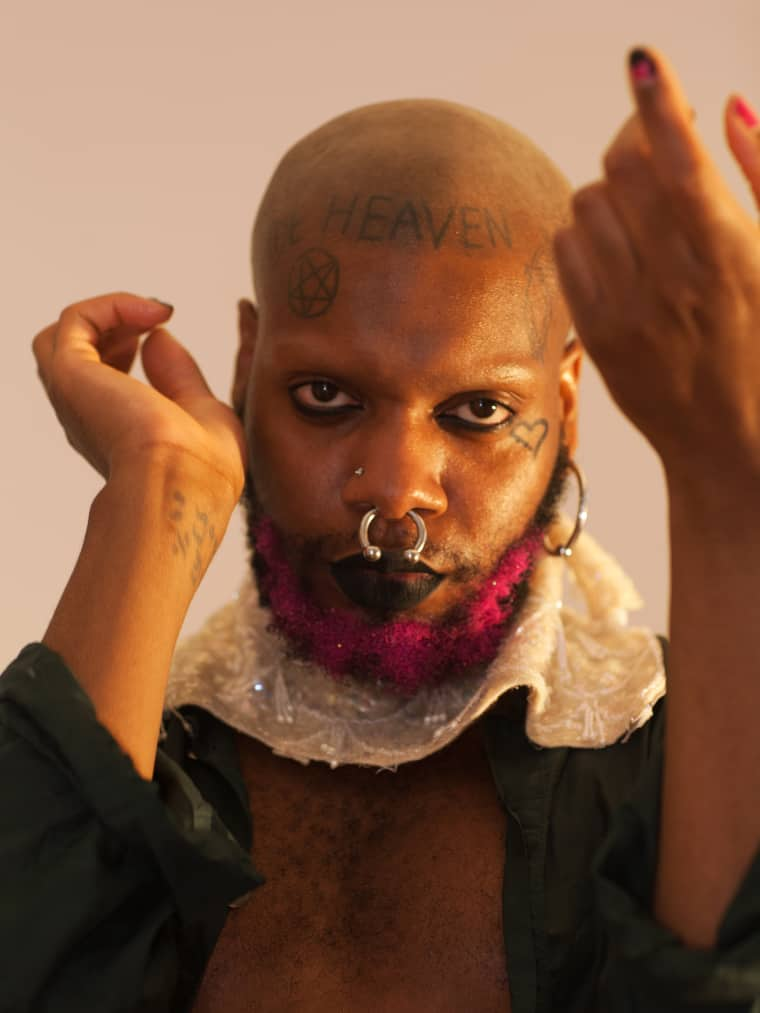 After bouncing around after college for a couple of years, Wise settled in New York in 2012. While living in Harlem last summer, he took to riding the A train the length of its route out to the Rockaways, a seaside neighborhood in Queens — an hour-and-a-half long trip that culminates in crossing the Jamaica Bay with the John F. Kennedy airport to the right and a horizon of deep green marshes to the left. Such a journey offers a rare moment of tranquility within the manic tangle of New York's subway system, and Wise has had many an epiphany during it. (On his suggestion, the interview took place on one of these train trips.)
In the four years Wise has lived in New York full-time, he's sought out many similarly dreamy hideaways: he took an express bus to a private beach in Staten Island; ate sandwiches at the Greenwood Cemetery in south Brooklyn; enjoyed a day trip to Harriman State Park for his birthday. But in writing blisters, Wise imagined himself inside an industrial loft, all grey cement, surrounded by candles and dried flowers. (In reality, he wrote it various settings between Philadelphia, New York, and Los Angeles.) "I built this sort of world where I was constantly looking out the window but never actually going outside," he said, drawing a parallel between his vision of the concrete loft and the limitations he felt in his personal life.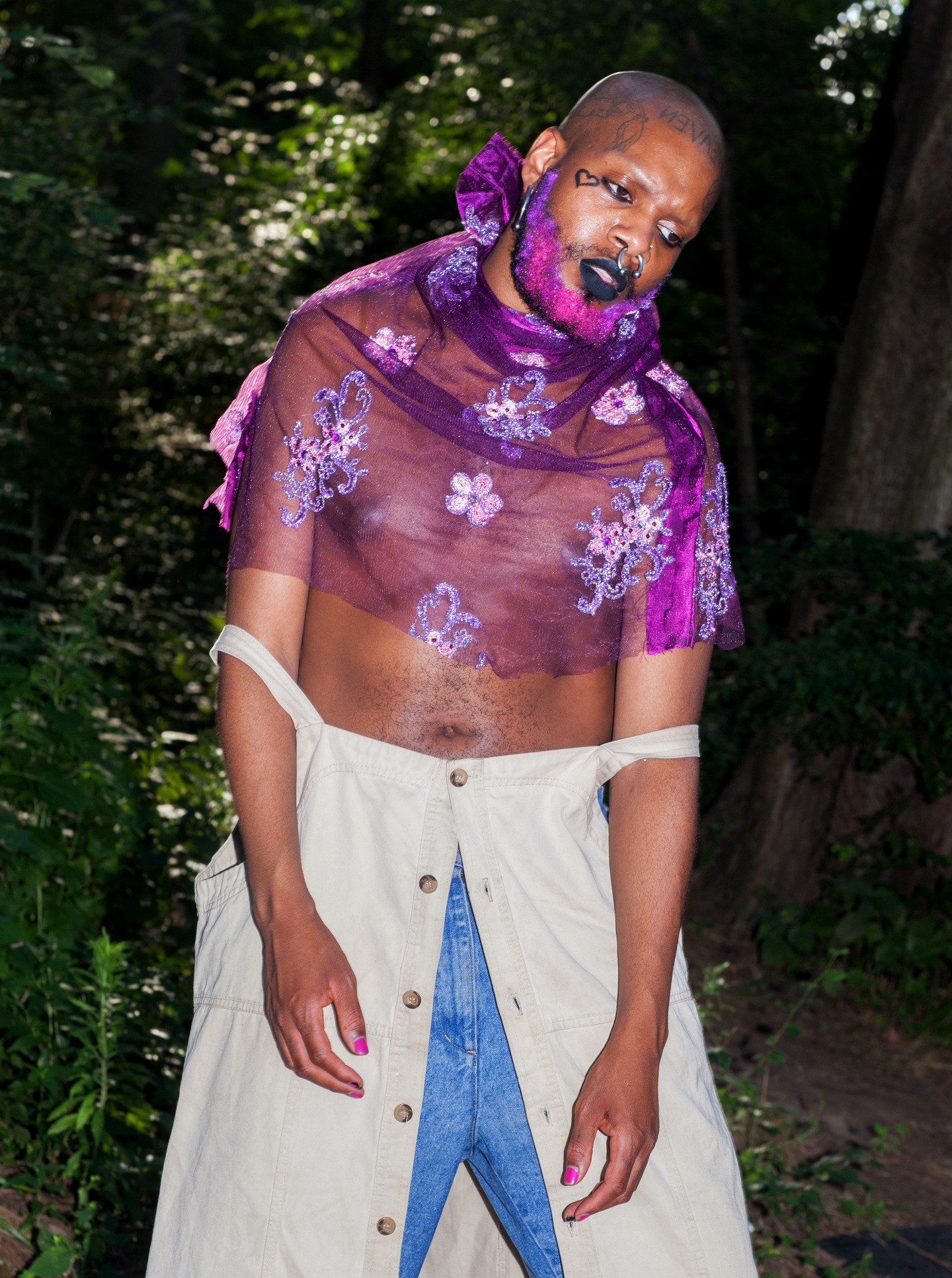 "It was very edifying," Wise said, "because all those songs are about not getting what I want. [On the EP] there's a schism between me and happiness. I was thinking about, why am I entertaining someone that cannot spiral like me?" When Wise sings lines like, your name is impossible to know on "Four Ethers," it's hard to tell if he is talking to a lover that's not fully present, or to himself. "I was thinking of convoluted or ephemeral or evasive lovers. You can feel the effects of them, but you can't really identify them." He paused. "Or maybe I was elusive and they were tangible. This song is me trying to figure out what this esoteric shit means and what my love life means and not having an answer."
As the train rumbled eastward, we talked our way through spirituality, identity, astrology, and any number of belief systems Wise has moved through on his way to where he is now. Although none of them held his attention for too long, one of the few constants in his life is Beloved by Toni Morrison, a historical novel about the psychological effects of slavery. Wise read Beloved for an entire year in 2012, and sees it as something close to a sacred text. He admires the way Morrison's writing is like a slow burn, the way she describes things patiently so that when the trauma finally hits, it doesn't scar.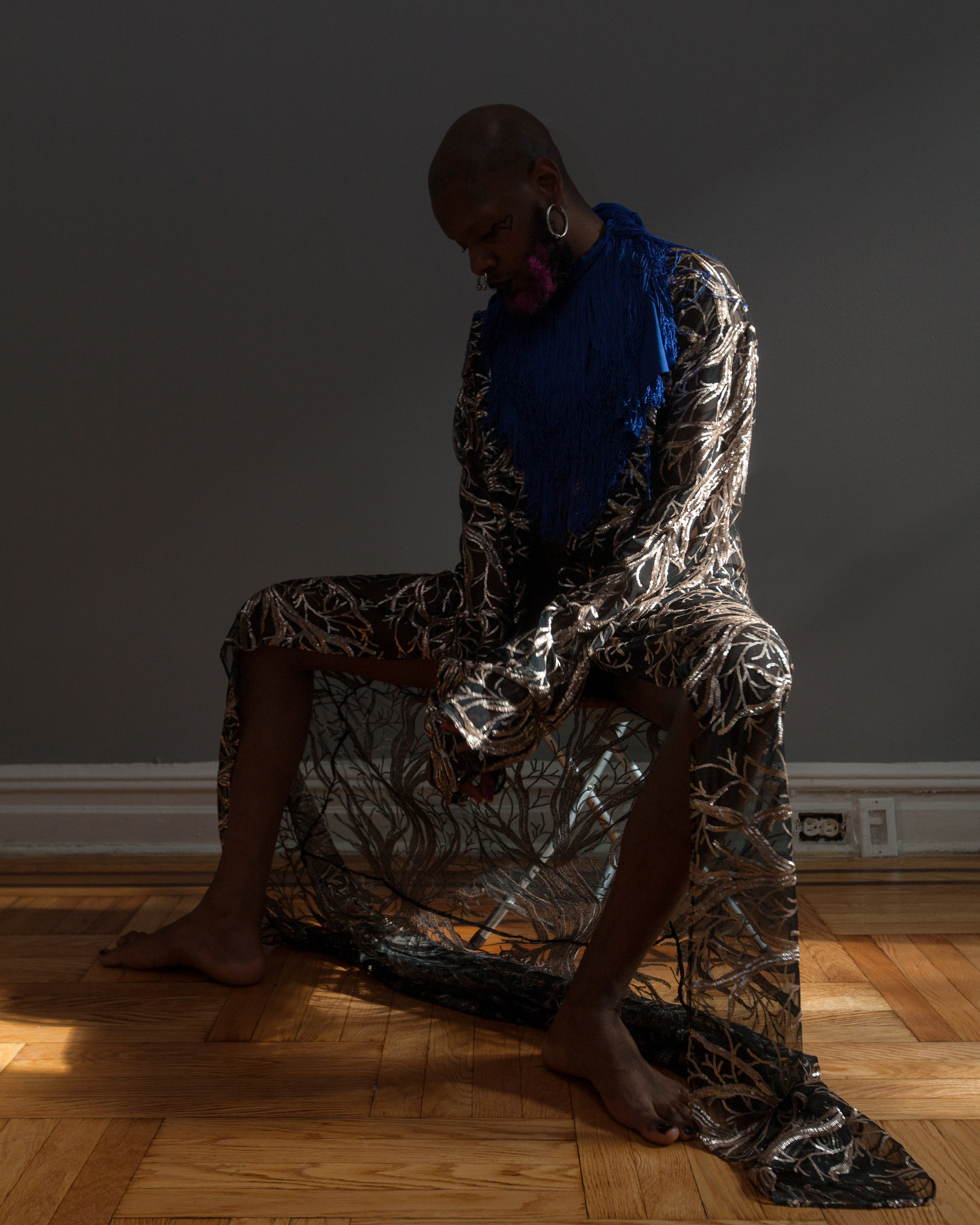 Wise wanted blisters to come across with similar finesse. On the EP, Björk collaborator Haxan Cloak's gloomy production underscores songs that swell and crest without easy hooks or catharsis. Instead, their experimental structures reflect the project's inspirations: elusive lovers, messy emotions, and Wise's own restless interest in arcane forms of knowledge.
Later on our journey, the train crested Howard Beach and hit a long stretch of water, a vast expanse of blue with sunlight glittered gold across it. An airplane took off directly overhead. Its presence felt prophetic — Wise has spent his whole life on the east coast, but plans to move to L.A. by the end of the year. He's interested in what his life will look like when he's surrounded by flowers rather than concrete. Mostly, he is interested in freedom. "I remember going to school, kids saying, 'You're gay, You're wearing pink,' and telling [them], 'My mom said God made all the colors!'" he told me, laughing. "I still take that with me, minus the God part. All the colors exist, so why not experience them?"
From The Collection:
GEN F