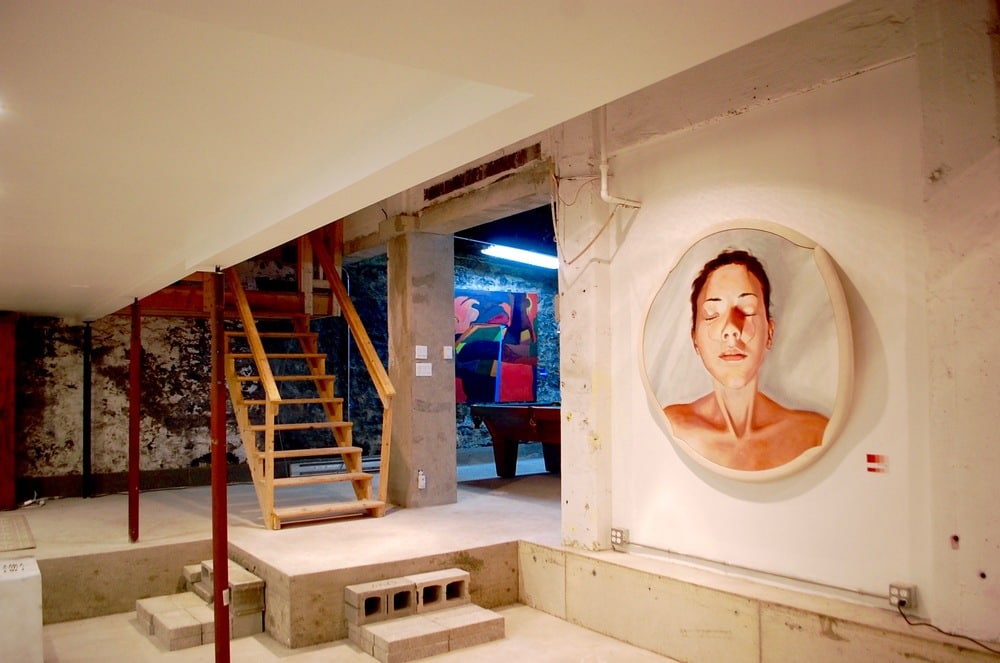 Adam Rutledge and Nadim El-Asmar spent the frigid Montreal winter of 2015 immersed in art, attending gallery party after gallery party. But something didn't sit right with the McGill University students. The parties they were attending existed under the guise of offering exposure to artists, but none of the works were actually being sold. At the end of each private gallery preview — these vernissages — artists were going home empty-handed. Rutledge and El-Asmar were perplexed. "It's like, 'okay, why aren't artists getting paid for doing their work and putting it on the wall?' Even if they don't sell?," Rutledge said recently, over a cup of coffee. The friends thought there might be a way for young people to celebrate artists while also paying them, so with the help of some more pals they created Centerfold.
The concept is simple: it's a pop-up event series where attendees offer a small donation at the door and vote for their favorite pieces of art. The money collected is pooled and redistributed to artists based on the voting results: within the first six months they'd raised $2,000. Centerfold events take place all over Montreal, often in unconventional, DIY spaces, and have featured pieces from notable locals like Nastia Cloutier-Ignatiev. Ultimately, their mission is to disrupt the art world's infrastructure by showing artists there's a better alternative to the way galleries traditionally function.
The FADER spoke with Rutledge about how Centerfold wants to help artists get exposure and compensation.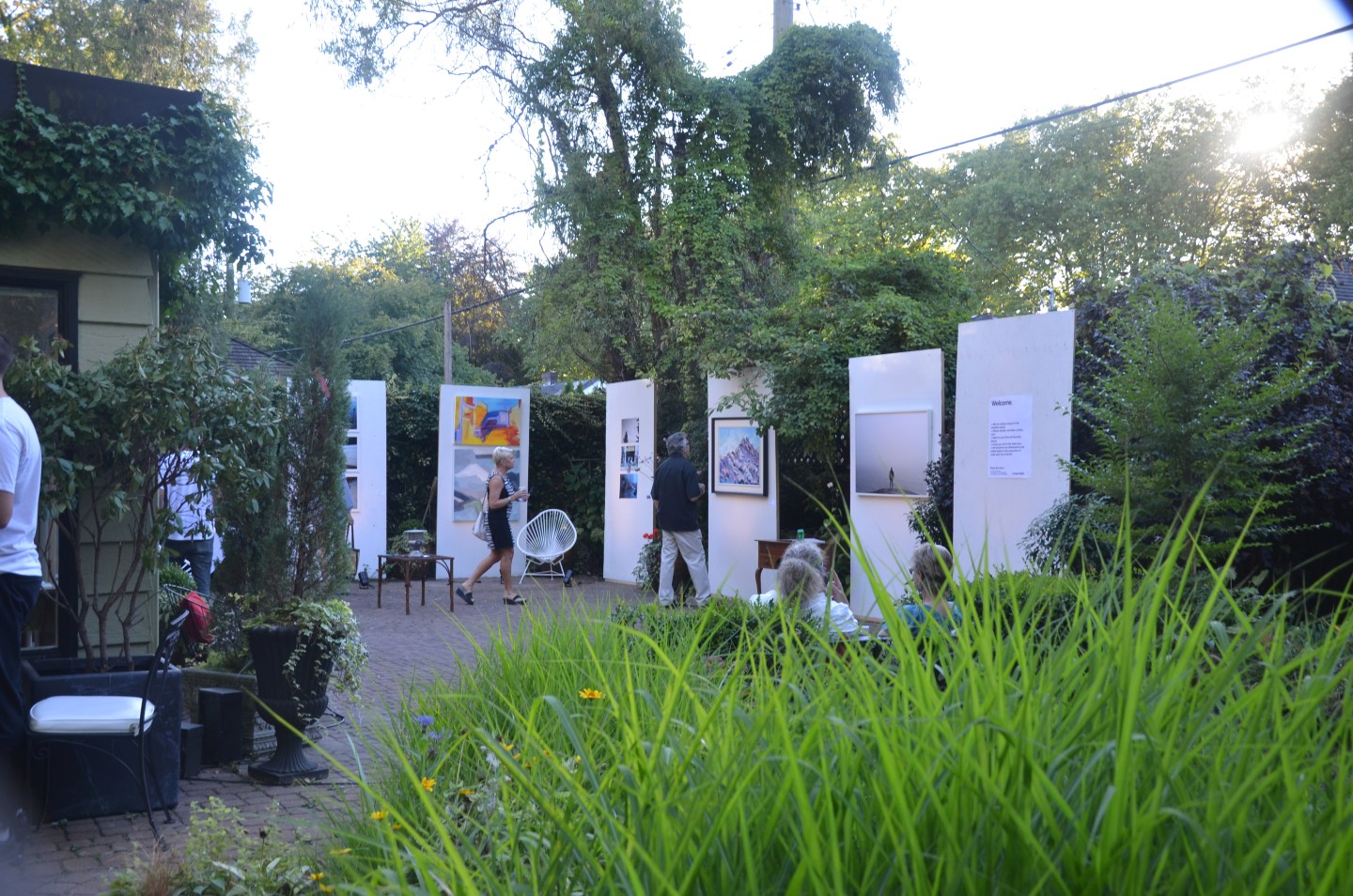 What impact does Centerfold hope to make on the art world?

We want to change it up. As it currently stands, art is a winner-take-all economy. If you're Damien Hirst, or whatever, you get paid millions of dollars for your piece, but the majority of artists aren't looked at, they aren't seen on the walls because they can't make any money. I would ideally like to make this a normal thing: where artists are compensated for hanging their work, just as any artist would be for performing. If we can make this the norm, at least in this community, and then maybe in another community, artists [might] think that if Centerfold is compensating them, why can't other galleries do the same thing? As it stands galleries just hang [the work] and take half of whatever it sells for which is, I don't know, kind of backwards to me.
How does Centerfold lower the barriers to entry for artists looking to gain exposure and compensation?
The art industry is really tough for those who aren't huge go-getters, who aren't super outgoing. We cater more to artists who don't necessarily need to get their work in a gallery, which takes huge amounts of business savvy amongst other stuff. With Centerfold, artists can just submit work online without talking to anyone and we'll go through our curation process. In the art industry maybe you're not seeing the best artwork [or] some really great stuff just because the artist is not built for the industry. The individual might be introverted because they're making these crazy expressions of emotion and beauty, and we hope that Centerfold is more conducive to showing artwork from really talented individuals that don't have the skill set to get their work in the galleries.

What results has Centerfold's initiative had on Montreal's art scene?
It's hard to measure but the major thing is that the artists are rallying around this idea. When we announce a call for submissions, we'll get hundreds and hundreds of entries. The artists that we've worked with before are so ecstatic every time and will keep submitting, so I think that's a bit of an indication of how, when artists are presented with a better alternative, they're attracted to it. Even if they don't sell — selling is usually a rare occurrence for an artist, especially in this community because there are a lot of students — they'll still walk out with $200 or $250 in their pocket and they're ecstatic; they've had the best time ever, and are like 'when can I be in your next show!'
What makes Montreal an ideal environment for rethinking gallery norms?
There are just a ton of artists in Montreal because of all the fine art programs here, and that's not even just students but also professional working artists. I mean, the Plateau has the highest density of working artists in Canada. So it's super ideal in terms of getting this idea started and having a beachhead market. There are so many artists wanting to show their work and make some money and we're trying to help them do that. The second thing is that people love to go out here, they love to celebrate, and they're usually really interested in art, music, food, culture, all that stuff. We've capitalized on the fact that we have a huge supply of artists and people that want to come, celebrate, have fun and engage with art. So Montreal is super ideal.