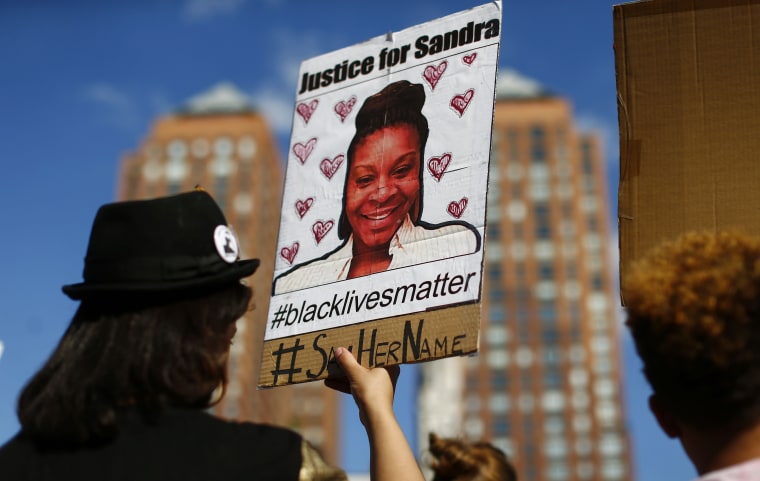 The family of Sandra Bland has settled with Texas officials in a wrongful death suit for $1.9 million dollars, according to The Texas Tribune. Bland was found dead in her jail cell last year in Waller County. Texas Department of Public Safety and Waller County have agreed to policy changes and will be paying $1.9 million to the family.
Bland was arrested in July of last year after getting into an argument with an officer following a traffic stop. She was arrested for assaulting an officer. She was found hanged in her cell three days later. The death was ruled a suicide.
"The case is settled in its entirety," Attorney Cannon Lambert said. However, "this is the beginning, not the end." The attorney for Waller County, Larry Simmons, has said that the settlement is not finalized yet and must be approved by the Waller County Commissioner's court.
Read the full report here.