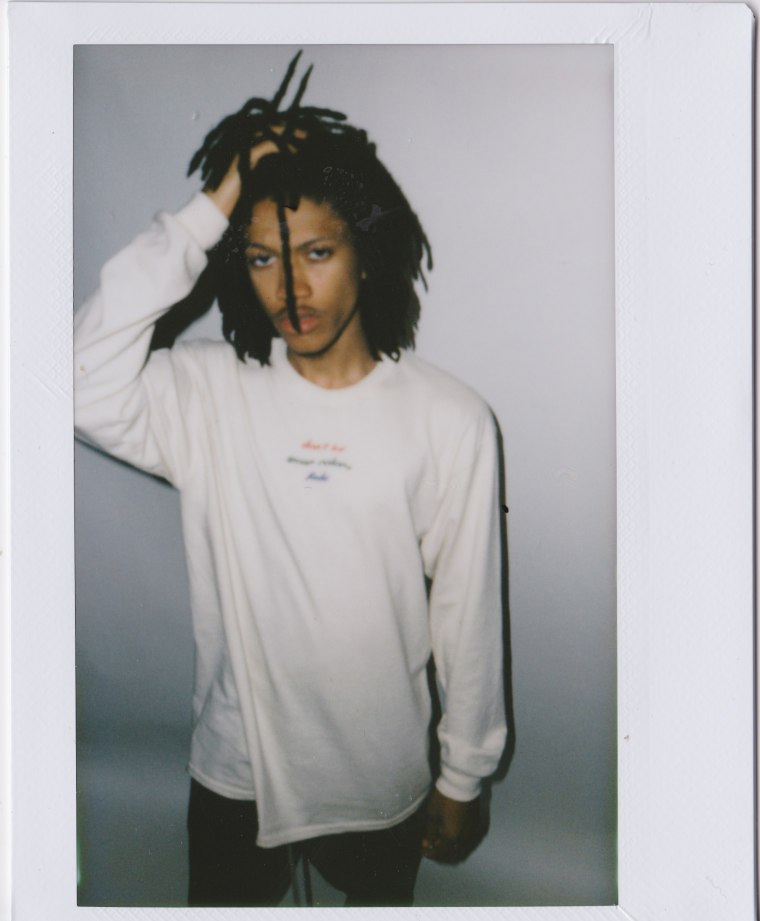 Chicago's bright newcomer Max Wonders just released his new project Hues To Blame. The 19-year-old MC has spent the last three years refining his sound and on his latest project, he sheds light on some of that growth. Wonders tackles young adulthood throughout 15-tracks and showcases his dopey, melodic sound alongside artists like Kembe X and Royce Da 5'9 .
Over email, Wonders told The FADER, "Hues To Blame is me trying paint a picture of youth in its purest form. Everyone has been young but not everyone has been old and I felt as though youth hasn't been accurately depicted nearly as much as it needs to be for it to be such a broad concept.
He continued, "The project goes through a search for youth in many ways, whether it be love, religion, imagination, anger, reminiscing, happiness, unconventional ways. It's really a story of a kid finding their way home. Home is youth, home is Heaven, home is finding yourself. Home is all and nothing. All that you love is pivotal in the story."
"I hope it can be the soundtrack to many people's youth. Even if they're 'out of it.' It's forever. Youth is forever," Wonders said.