Skepta Has Won The 2016 Mercury Prize
The grime MC beat David Bowie, Radiohead and more to the prestigious annual award for album of the year.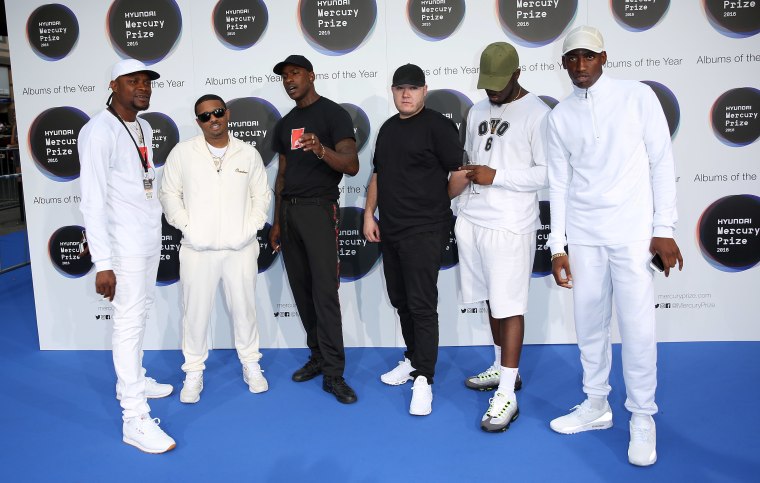 Skepta has won the 2016 Mercury Prize for his album Konnichiwa. In doing so, he has become the first grime artist to win the Mercury since Dizzee Rascal in 2003. In a very emotional acceptance speech with his parents onstage, he said, "I've been trying to do this and work out this music for so long...No record label, nothing, and we just traveled the world. We just did this for us. But the love is very appreciated."
He went on to thank "my mum and dad, and all of my friends' mums and dads," as well as giving a nod to "everybody else nominated." As he launched into a performance of his current single "Man (Gang)" he called out, "R.I.P. David Bowie, R.I.P. Amy Winehouse." Watch the ceremony back on BBC iPlayer.
Revisit all the looks from the 2016 Mercury Prize red carpet here, and be sure to watch Skepta give a nod to Black Lives Matter in his performance of "Shutdown."
Mercury Prize 2016 nominees:
Anohni, Hoplessness
Bat For Lashes, The Bride
David Bowie, Blackstar
Jamie Woon, Making Time
Kano, Made In The Manor
Laura Mvula, The Dreaming Room
Michael Kiwanuka, Love and Hate
Radiohead, A Moon Shaped Pool
Savages, Adore Life
Skepta, Konnichiwa
The 1975, I Like It When You Sleep, for You Are So Beautiful yet So Unaware of It
The Comet Is Coming, Channel The Spirits
Mercury Prize 2016 shortlist:
David Bowie, Blackstar
Laura Mvula, The Dreaming Room
Michael Kiwanuka, Love and Hate
Radiohead, A Moon Shaped Pool
Skepta, Konnichiwa
the 1975, I Like It When You Sleep, for You Are So Beautiful yet So Unaware of It