14 Very Cool Things You Need To Do At The New York Art Book Fair
The annual, weekend-long celebration of print media can be a little overwhelming. We're here to help.
Let's not sugarcoat it: The New York Art Book Fair is stressful. With publishers and artists and vendors from all over the goddamn Earth, there's a ton of beautiful things to see, and even more people trying to see them. In an attempt to make the experience less daunting, we put together a little guide featuring 14 of the things — photo books, tees, a ceramic vase shaped like a penis — worth braving the mob scene for.
4. Make friends in the queer section of the zine tent.
5. Revel in the funniest self-portraits on the planet.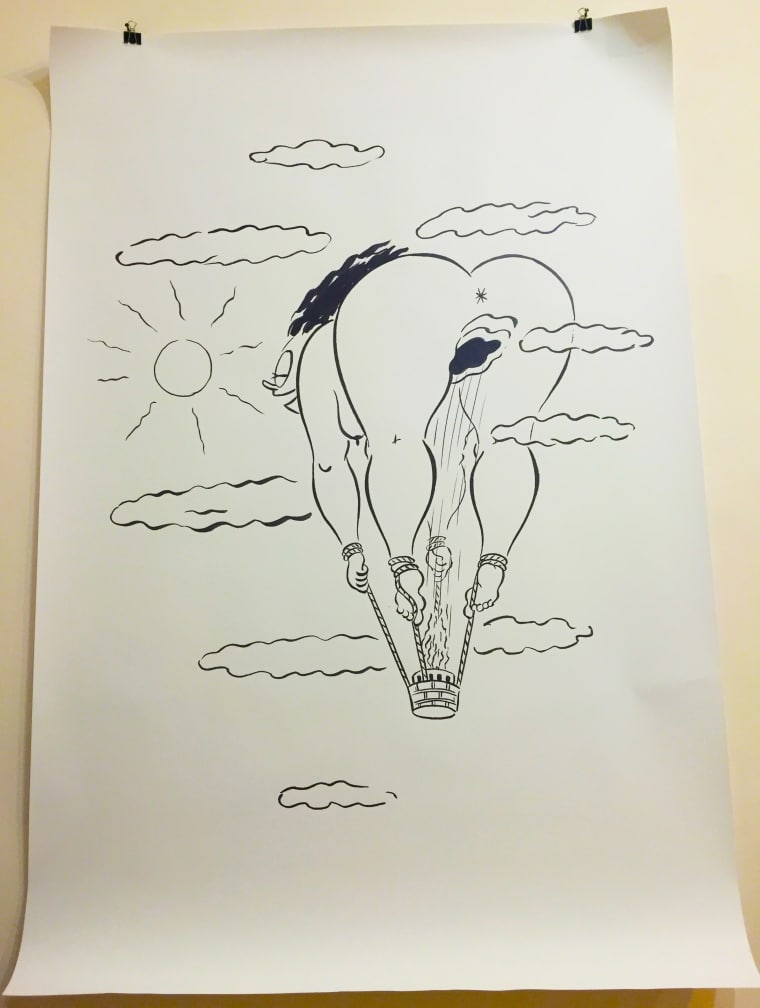 Russian artist Ebecho Muslimova's wacky ink pieces feature her illustrated alter-ego exploring her orifices. Swing by the One Star Press room in and be prepared to giggle.
10. Buy this weirdly beautiful ceramic penis vase.
Nos Books is a super cool press from Taipei. Their 2nd-floor table is adorned with ceramics and holographic "flicker cards," a.k.a. IRL GIFs.
The NY Art Book Fair, presented by Printed Matter, goes from September 16 to 18, 2016, at MoMA PS1, Long Island City, Queens.