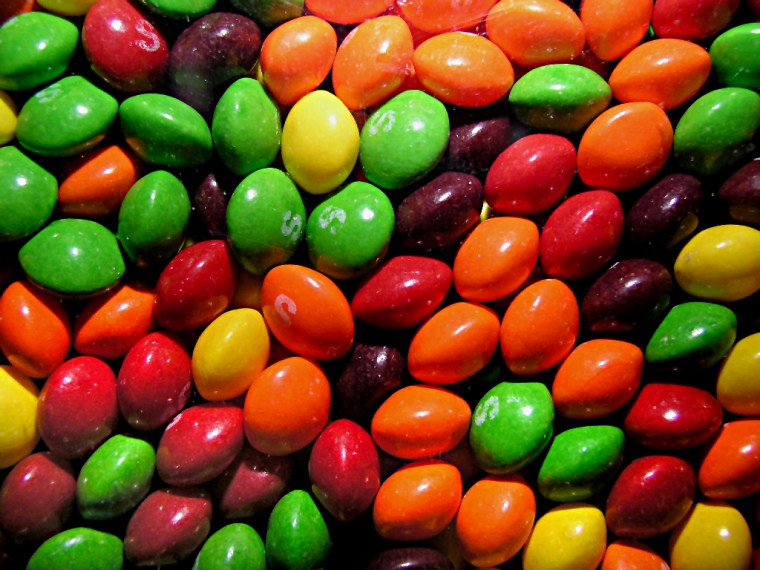 Donald Trump's son, Donald Trump Jr, has caused upset after comparing refugees to poisoned Skittles, suggesting that America should not accept anyone seeking asylum from abroad. The comparison was made via Trump Jr's Twitter account overnight.
"If I had a bowl of skittles and I told you just three would kill you. Would you take a handful?" the image in Trump Jr's tweet asked. "That's our Syrian refugee problem." Trump Jr. added, in text, "This image says it all."
This image says it all. Let's end the politically correct agenda that doesn't put America first. #trump2016 pic.twitter.com/9fHwog7ssN

— Donald Trump Jr. (@DonaldJTrumpJr) September 19, 2016
The tweet sparked outrage on social media and a rep for Skittles, which is owned by Wrigley Americas, issued the following response to journalist Seth Abramovitch from the Hollywood Reporter. The same message was also issued to The Guardian and various other media outlets.
A rep for @Skittles gives me their response to @DonaldJTrumpJr pic.twitter.com/OmkJQkIqug

— Seth Abramovitch (@SethAbramovitch) September 20, 2016
Donald Trump Sr has yet to respond to his son's tweet.