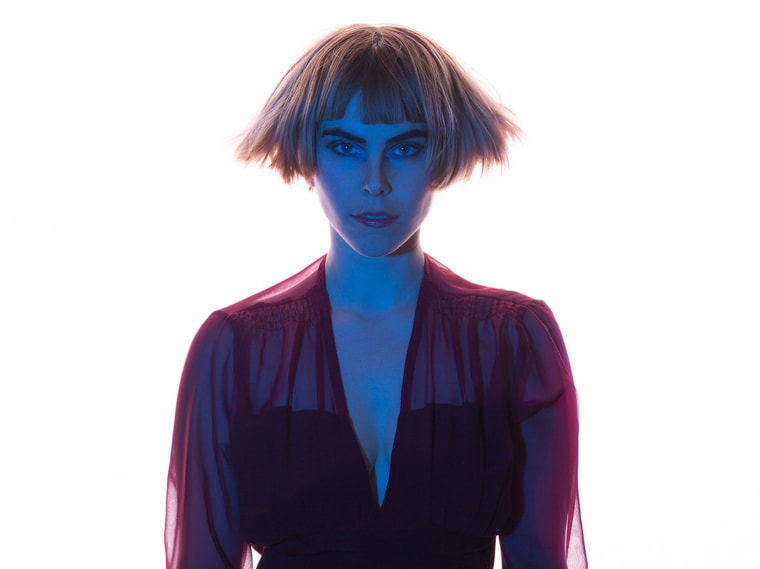 There's a novelist quality to the music of Brooklyn artist René Kladzyk, who records as Ziemba. On her last record, Hope Is Never, she wove stories around her abandoned childhood home, and now, just a handful of months later, she's birthed an alter-ego, LALA, to sing a poetically melancholic world into vivid life. LALA's four songs, including soaring standout "The Relic Is Right," are being released today to mark the Autumnal Equinox.
"The songs on LALA scare me," Kladzyk told The FADER. "LALA is not me, and I didn't set out to write her words or inhabit her psyche. There is a long and murky story to the way I became closely acquainted with LALA, but what you should know is that she, and these songs, are not to be trusted. They are to be listened to with armor and emotional distance. I made a protective incense pellet that will help to journey into these songs, but if you don't have it handy, you may want to open a window when you listen. Take care."
LALA is out today via Ardis Multiverse. Listen below and buy Ziemba's new music here.
Tour dates
Sept. 24: Brooklyn, NY; The Park Church Co-op w/ M Lamar [FB event]
Oct. 6: Copenhagen, Denmark; Operaen Christiania
Oct. 11: Vienna, Austria; Das Werk
Oct. 13: Rotterdam, Netherlands; Wunderbar
Oct. 17: Berlin, Germany; Schokoladen
Oct. 18: Prague, Czech Republic; (A)void Floating Gallery
Oct. 20: Gdansk, Poland; Kolonia Artystów Gdańsk
Oct. 24: Paris, France; Le Pop In
Oct. 25: Paris, France; Le Motel
Oct. 27: Brighton, United Kingdom; The Marwood
Oct. 29: Bristol, United Kingdom; Roll for the Soul