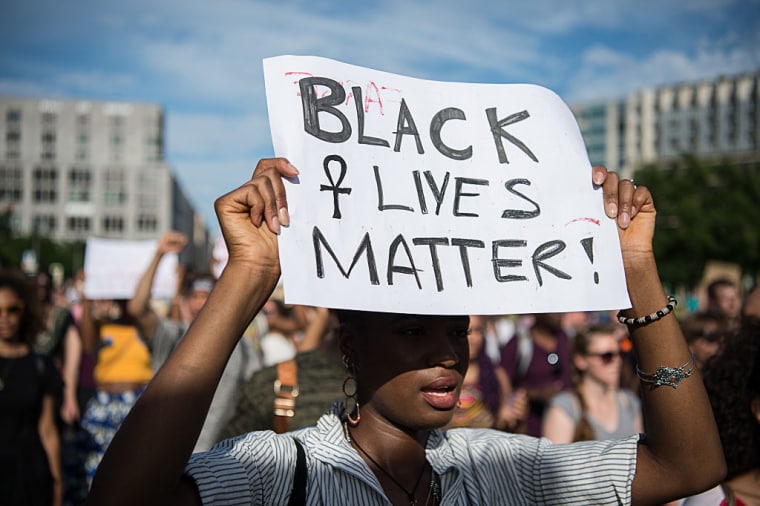 Students and continuous learners everywhere can read along with a New York University course on the Black Lives Matter movement, taught by professor Frank Leon Roberts. Now in its second year, the course links the digital and IRL activism of Black Lives Matter with four big ideas: "1) the rise of the U.S. prison industrial complex and its relationship to the increasing militarization of inner city communities 2) the role of the media industry in influencing national conversations about race and racism 3) the state of racial justice activism in the context of a neoliberal Obama Presidency and 4) the increasingly populist nature of decentralized protest movements in the contemporary United States."
The course explores the various ways in which BLM impacts public and political life, from the ethics of protest (covering Mizzou and Colin Kaepernick's actions), to the upcoming election, the prison industrial complex, and pop culture statements like Beyoncé's LEMONADE. Texts by Audre Lorde, Kimberle Crenshaw, and Marc Lamont Hill, and essays by Roxane Gay, Gabrielle Union, and Zandria Robinson, are included in the curriculum, as well as timely films like Birth Of A Nation and Ava Duvernay's new documentary The 13th.
Making this syllabus, as well as in-class guest discussions, public and accessible is another way of contributing resources to the movement. Earlier this year — following public outcry regarding a BLM action at Toronto Pride — the hashtag #BlackLivesCDNSyllabus began trending with readings on racism in Canada.
Activate your tabs and get into it.