Keith Scott's Wife Releases Footage Of The Moment A Police Officer Killed Him
Scott was shot and killed by police on September 20 in Charlotte, North Carolina.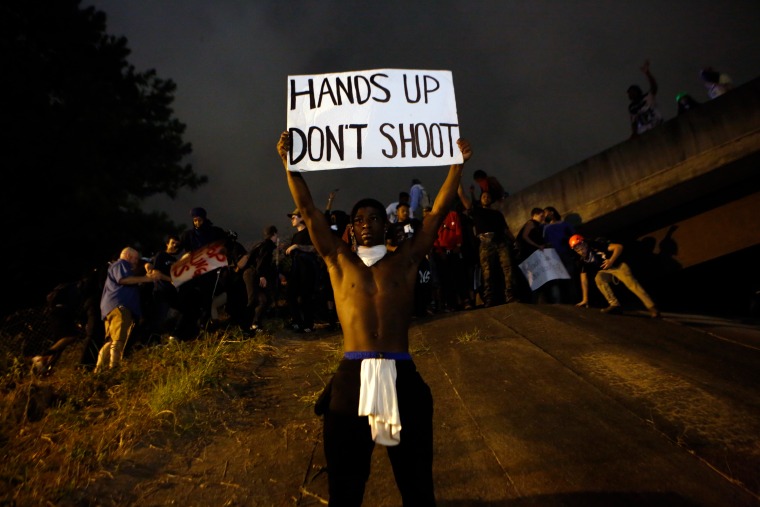 The wife of Keith Scott, the 43-year-old killed by police in Charlotte, North Carolina on Tuesday, has released video footage of the incident. According to a US News report, Scott's wife Rakeyia took the cell phone video footage herself. In the two-minute video, Rakeyia can be heard saying to police, "don't shoot him!" She then says that Scott, who was sitting in a parked car when he was approached, "doesn't have a gun. He has a T.B.I.," an abbreviation referencing a traumatic brain injury. Scott is shot two minutes into the video, after which Rakeyia can be heard asking whether an ambulance has been called. The release of the footage comes after the Charlotte Police Department announced that it would not make its video of the shooting available to the public.
The video can be seen in the full report here.