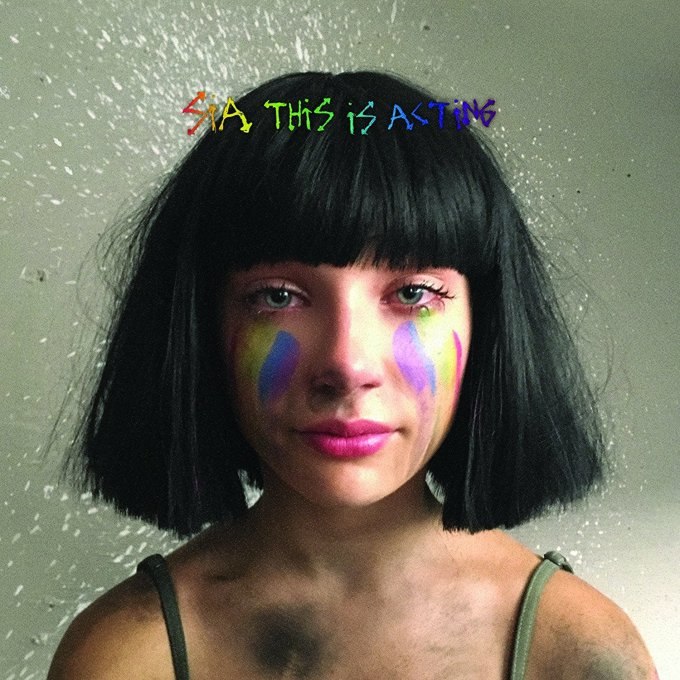 Sia is set to release a deluxe version of her January 2016 album This Is Acting just in time for Christmas. The album is listed on Amazon with a release date of October 21. The tracklist boasts six songs that didn't appear on the original release — including the Sean Paul remix of "Cheap Thrills," and her recent collaboration with Kendrick Lamar, "The Greatest." See the new artwork above, and scroll on for the full deluxe tracklist.
Watch Sia's response to Donald Trump's criticism of Hillary Clinton.
This Is Acting deluxe tracklist:
1. "Bird Set Free"
2. "Alive"
3. "One Million Bullets"
4. "Move Your Body"
5. "Unstoppable"
6. "Cheap Thrills"
7. "Reaper"
8. "House On Fire"
9. "Footprints"
10. "Sweet Design"
11. "Broken Glass"
12. "Space Between"
13. "Cheap Thrills" f. Sean Paul
14. "The Greatest" f. Kendrick Lamar
15. "Confetti"
16. "Move Your Body"
17. "Midnight Decisions"
18. "Jesus Wept"
19. "The Greatest"