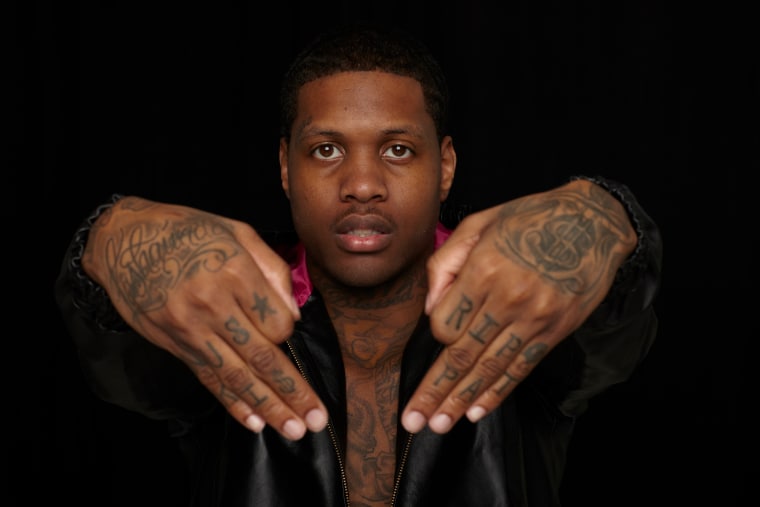 Lil Durk displayed his knack for both lyricism and catchy, radio-targeted earworms on his impressive album Lil Durk 2X. The Chicago rapper's remix of Future's "Perky's Calling," premiering today on The FADER, is both and neither. It's a dense and potent mixture of nostalgia for lost friends, alternating dismay and pride over his violent surroundings, and reflection on the fruits of his current labors. But, it'll still sound great in your car.
"'Perky's Calling (Remix)' is just taking my fans down memory lane from when before I started rapping, Durk told The FADER over email. "When I was in the streets before the fame. At times I reminisce on all of my fallen soldiers. When I heard this beat all of this came off top. I didn't write it down, I just let it flow. "
Listen to "Perky's Calling" below, followed by Durk's nationwide tour dates.
Lil Durk tour dates
October 20 — Warrensburg, MO —TWWEC
October 22 — Petersburgh, VA — Virginia State Univ.
November 3 — Greensboro, NC — Cone Denim Event Center
November 4 — Cape Girardeau, MO — Show Me Center
November 5 — St. Louis, MO — Marquee Lounge
November 6 — Lawrence, MA — Centro
November 8 — New York, NY — Irving Plaza
November 10 — Indianapolis, IN — Deluxe
November 11 —Columbus, OH —Red Club
November 12 — Evansville, IN — 4H Center
November 13 — Champaign, IL — Canopy Club
November 17 — Cincinnati, OH — Bogart's
November 19 — Louisville, MS — Exklusive Lounge
November 20 — Memphis, TN — New Daisy Theater
November 25 — Waterloo, IA — Pepsi Auditorium
November 26 —Des Moines, IA — Val Air Ballroom
December 1 — Reno, NV — Cargo
December 2 — Oakland, CA — Venue
December 3 — Los Angeles, CA — The Regent Theater
December 4 —San Diego, CA — Music Box
December 6 — Albuquerque, NM — El Rey Theatre
December 8 — Denver, CO — Bluebird Theatre
December 9 — Oklahoma City, OK — ACM @ UCO
December 10 — Dallas, TX — Trees
December 15 — New Orleans, LA — Carver Theater
December 16 — Orlando, FL — Venue 578
December 17 — Miami, FL — The Hangr