Meet The Black Madonna, A Spiritual Producer Working Hard To Be Herself
"Late 2000s dance music was really unfun. Everything was just so male."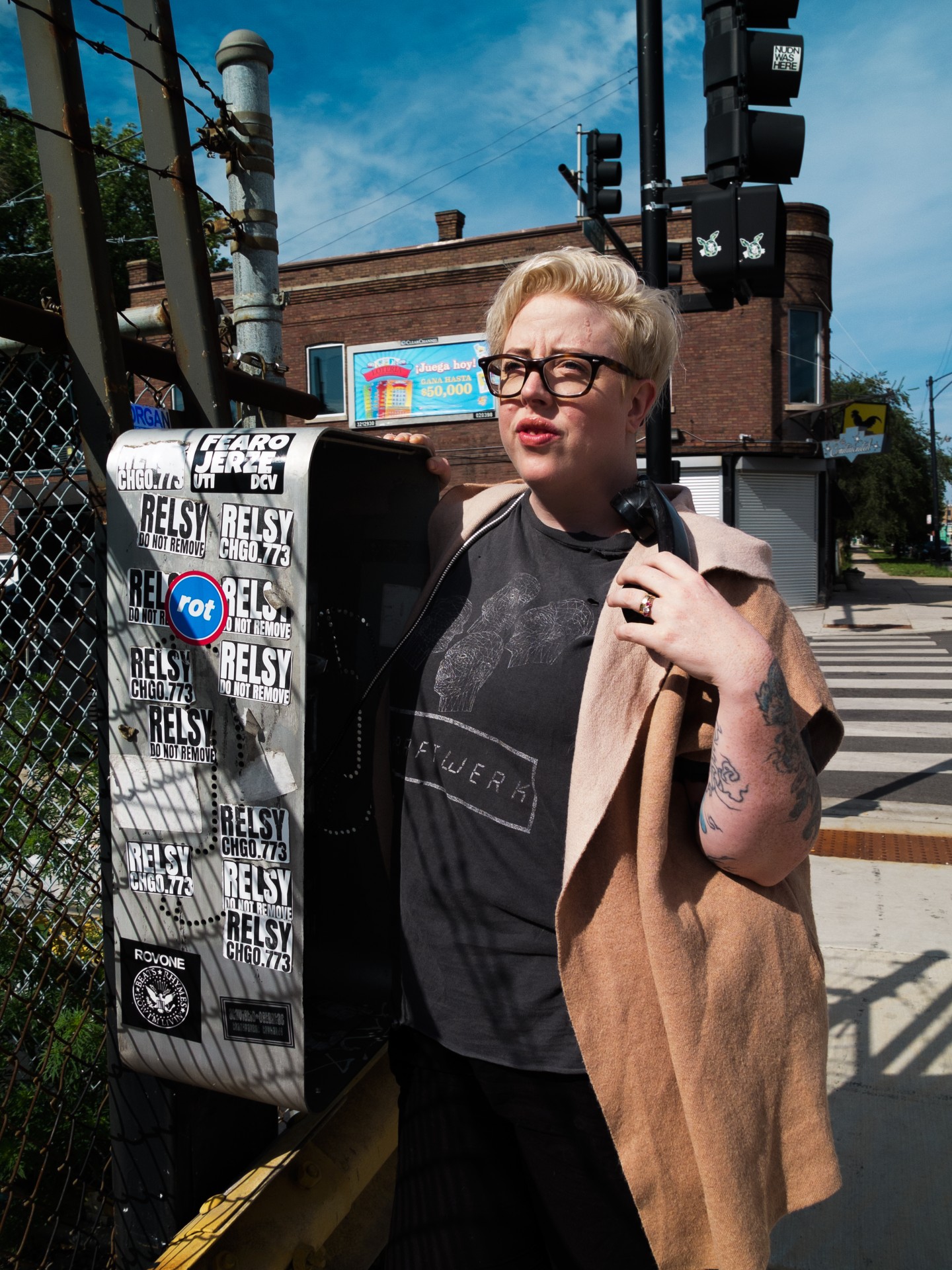 "There are some very good studies about what touring does to your body, and the CliffsNotes version is this: nothing good," Marea Stamper, 38, said over Skype from her hotel room in L.A., breaking into a chuckle. Though based in Chicago, Stamper, who releases electronic music and DJs incessantly as The Black Madonna, was in California to perform at FYF Fest, where she'd be joined onstage by the Swedish pop star Robyn for a live rendition of her "Indestructible" remix.
In conversation, even when talking about her toughest times, Stamper laughed loudly and often. Her Black Madonna project has won her fans in both niche Chicago dance circles and broader international nightlife scenes. Her ecstatic DJ sets, during which she usually spins vinyl and dances just as hard as the crowd, have led her to prestigious festivals and Earth's most popular clubs. She's also the creative director, a resident artist, and the first woman talent buyer at Chicago's legendary Smart Bar, the city's oldest continuously running dance music venue. And to get to this point, she's worked hard. "I'll have these moments where it just doesn't seem like my life," she said. "There's a little piece of me that is always afraid that someone's gonna take the ball back."
Growing up in a far-out corner of Kentucky's Appalachian region, a middle-school-aged Stamper began attending raves where Midwestern DJs played Belgian hardcore and jungle. At 16, she dropped out of high school to throw all her energy into a career in dance music, taking on any job she could find, including helping throw parties. Later, after getting her GED and graduating from the University of Louisville, Stamper moved to Chicago, chasing the legend of house music's origins. She found a gig at a record company and worked weekends at a Polish bakery, where a Catholic statue of the Madonna watched over her.
As early as 1998, Stamper began playing out as Lady Foursquare, an alias under which she released a few tracks in 2008 that garnered little attention. Increasingly frustrated with her career's lack of momentum and what she felt was a stagnation in the rave scene, she decided she needed a creative and spiritual renewal. "I played a bad rave in the place where The Gathering of the Juggalos used to be," she remembered. "All they wanted was dubstep and what I later knew to be EDM. It was a really clear indication that the scene I grew up in was gone."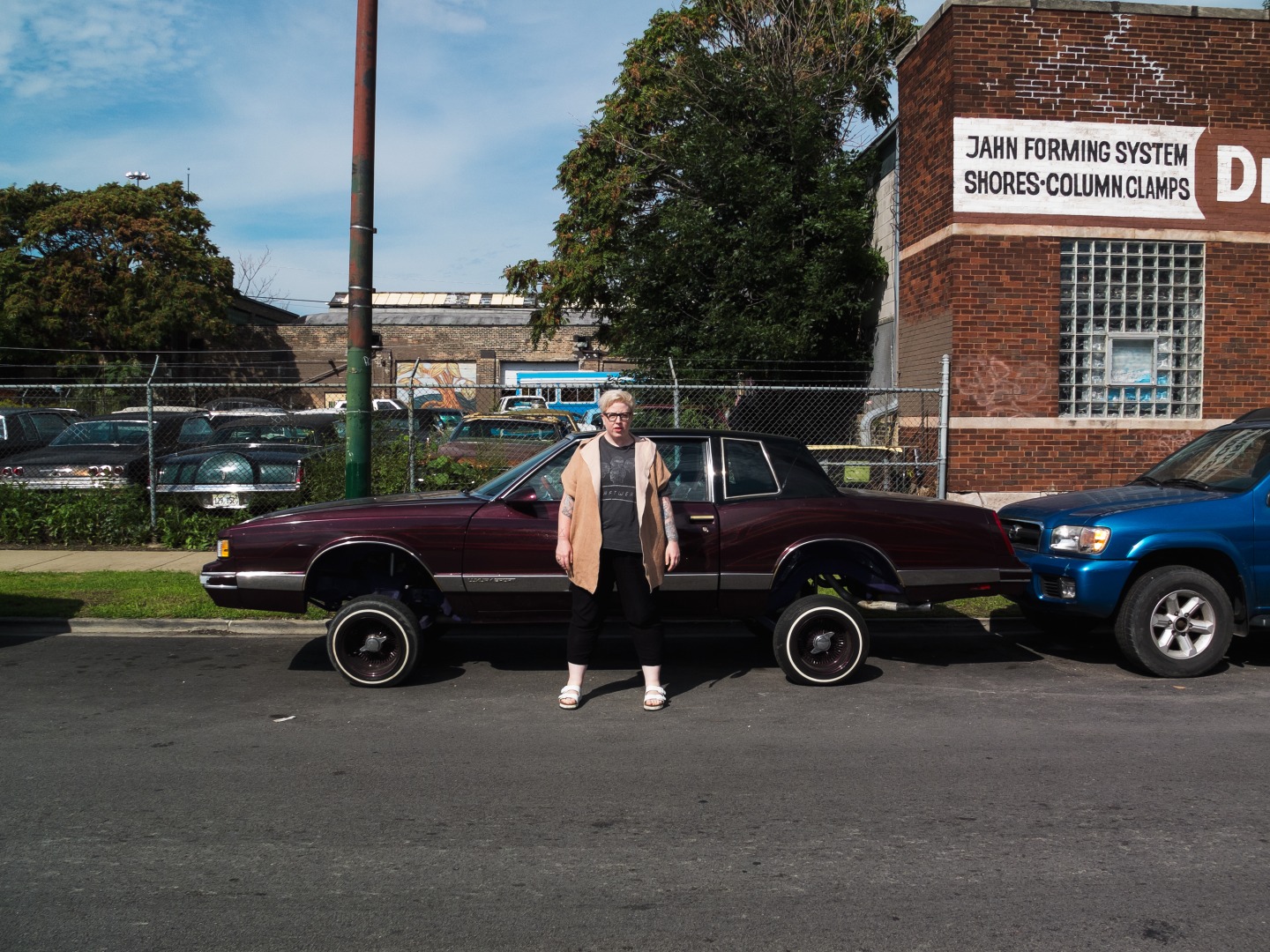 So she started looking for a change, starting with her name. For that, Stamper looked inward. She is "a devoted but free-range Catholic," and the figure of the Black Madonna — a medieval icon of European origin that's typically constructed using dark wood, stone, or materials that darken in hue over time — was one of her favorite religious symbols growing up. "[Choosing] the name helped me build a deeper connection between my spiritual life and my musical life," she explained. She has been criticized by people who wonder why a white woman might adopt a "black" alias, and by those who find the moniker in just plain poor taste. "I take it very seriously when it happens," she said, noting that she has tried to remain proactive about making sure her beliefs and intentions are not misunderstood. "Like everyone, I get to talk about my life and look for meaning in it through my art, and this is what that looks like."
Even with a new name, Stamper still struggled to find her place in music. But something changed a few years ago when techno fans started responding to the tracks she put out on cult indie labels like Home Taping Is Killing Music and Stripped & Chewed, taking the cathartic energy of disco and early house and infusing it with a darker edge. "Dance music, when I went to clubs, it was really unfun," she said, remembering the late 2000s. "It was this post-progressive thing and the death throes of the worst of minimal. It was just so flat and emotionless, like if you took the whole culture and dropped it in a vat of ketamine — just totally dead on arrival. Everything was just so male."
As The Black Madonna, Stamper inverts this aloofness. Her vision of dance music is unconstrained by the need to be cool. She's outspoken online about issues that affect her electronic community, as well as politics ("I would vote for Hillary Clinton's Pap smear over Trump," goes one recent tweet). She geeks out over music as hard as any fan and sometimes lets her vulnerabilities show, like on "A Jealous Heart Never Rests" off her 2013 Lady of Sorrows EP, where a mix of sadness and resentment is conveyed through mournful string samples. She said each record is inspired by something specific, from unrequited love to mental illness.
After years of cultivating an aesthetic that's all about staying true to herself, Stamper is finally working on her debut album, stepping outside her comfort zone by collaborating with live musicians to create massive-sounding disco. "I hate making records. I hate it! Except for when I love it," she said, laughing again. "Those moments where it's right and the session just opens up and you have this bowling ball feeling in your stomach… That moment happened this week for the first time in a very long time. We knew we had shot from center court, and, finally, it had gone in."