Meet Downtown Boys, Bilingual Punks Who Are Never Not Real
America's least escapist music.
Norlan Olivo, the 24-year-old drummer of the radical punk collective Downtown Boys, taught himself to play drums by searching "punk rock beats" on YouTube and practicing with the Rock Band video game. "Now, he's always on expert mode," said Joe DeGeorge, the group's saxophone player, 29, on a sweltering August afternoon. When we met up, the whole band — DeGeorge, Olivo, plus guitarist/vocalist Joey La Neve DeFrancesco, 28, vocalist Victoria Ruiz, 29, and bass player Mary Regalado, 27 — was lounging around Olivo's airy apartment in downtown Providence, Rhode Island, where thorny succulents perched on windowsills and antique cameras lined the shelves.
Downtown Boys are a band with a lot on their minds. On last year's Full Communism, their second full-length album, they confronted immigration law, the surveillance state, police brutality, and white hegemony — all within the confines of brief, noisy rock songs designed for seething, dancing, or both. At their concerts, Olivo has been known to dive into the crowd, battering a single drum while the audience hoists him high. The combination of discordant riffs, nimble rhythms, powerhouse horns, and Ruiz and DeFrancesco's electric, bilingual vocals — the band sings and screams in English and Spanish — is potent, like a shot of liquor straight to the gut. Why is it that we never have enough with what's inside of us? Ruiz asks on "Monstro," her voice crackling with frustration.
Originally from San Jose, California, Ruiz moved to New England six years ago after hearing murmurs that Providence was an affordable city with ample opportunities in both social justice and the arts. Later, she met DeFrancesco while en route to a protest in Boston. He grew up in Connecticut and knew Olivo from What Cheer? Brigade, Providence's resident activist brass band, of which they both were members. Regalado, who also performs with the punk bands Neonates and Gauche, met the rest of Downtown Boys at the now-shuttered Providence DIY performance space, Spark City, then relocated from D.C. to join the band.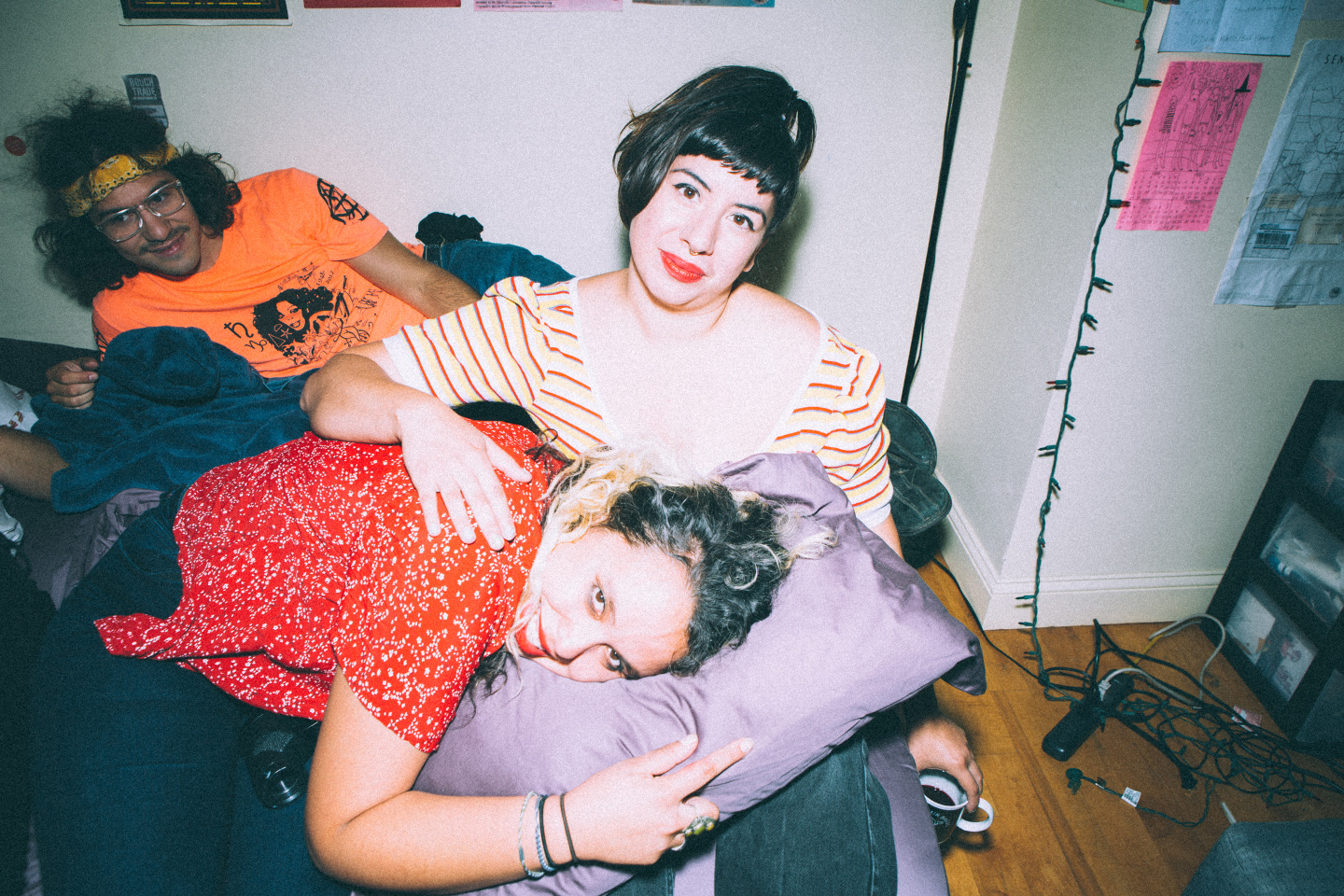 "I don't care if [non-Spanish speaking] people are receptive to having our songs in Spanish — it's not for them." —Mary Regalado
"There's a lot of opportunities in Providence for artists, especially for young people and young people of color," Olivo said, naming organizations like New Urban Arts, a free creative space that offers year-round courses where high school kids can study sewing, music, and darkroom photography. Both he and DeGeorge live in artist residency housing provided by the local organization AS220.
Downtown Boys's music isn't an escape from real-life problems — it exists in direct antagonism toward them. Recently they performed in Denver with Tom Morello, activist songwriter and guitarist of Rage Against the Machine, to kick off the Rock Against the TPP tour, an initiative intent on halting the Trans-Pacific Partnership, a global trade agreement that could implement dangerous intellectual property laws. The event was a highlight for DeFrancesco, who said he felt empowered by watching Rage Against the Machine videos on MTV as a tween. "[Morello] had tweeted about you guys before, though," DeGeorge reminded him. Olivo looked up from folding some laundry and leaned over the couch. "Yeah, he was like: 'Downtown Boys, the best American punk band today? You decide.'"
Downtown Boys's mission goes beyond music, too. When they're not performing, DeFrancesco and Ruiz write and edit for Spark Mag, a publication highlighting underrepresented, politically minded artists. The online magazine, a side project started by the national grassroot activist group Demand Progress, is a way to "galvanize energy from the art scene," DeFrancesco explained, and to "talk about music and other cultural things that don't get focused on in the more mainstream publications, or [are] fetishized or otherized."
A similar ideology fuels their performances, which aim to make punk spaces more accessible for people of color. "I don't care if [non-Spanish speaking] people are receptive to having our songs in Spanish — it's not for them," Regalado said. "There have been instances where Latinos will come to the shows and stand in the front because they hear Spanish. Remember that little kid in Portland?" Ruiz nodded, fiddling with a stuffed turtle she'd plucked from a nearby shelf. "His dad brought him to the very front of the stage on his shoulders," she said. "We put him on the stage and he started dancing." DeFrancesco laughs, blowing on his fingernails, which he'd just painted dark purple. "His dad just, like, handed him to Victoria," he said. "There was a lot of trust in that moment."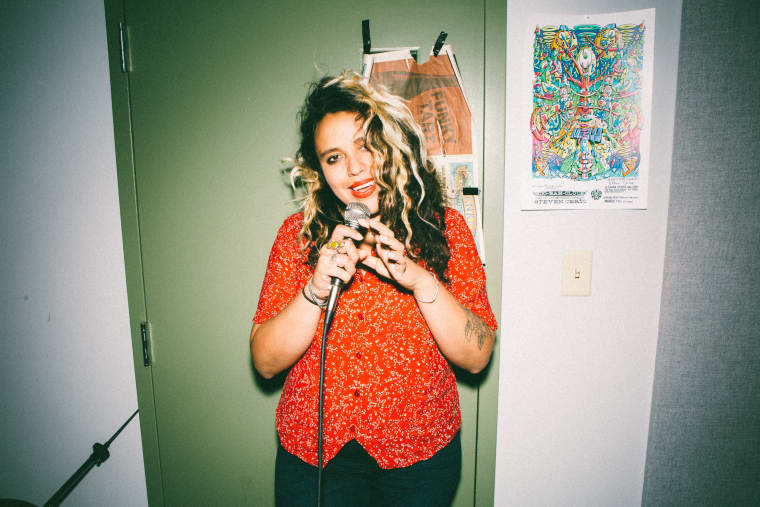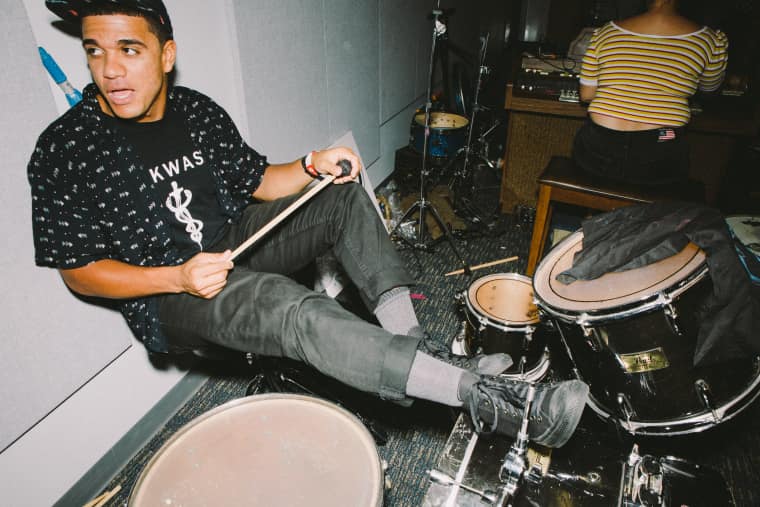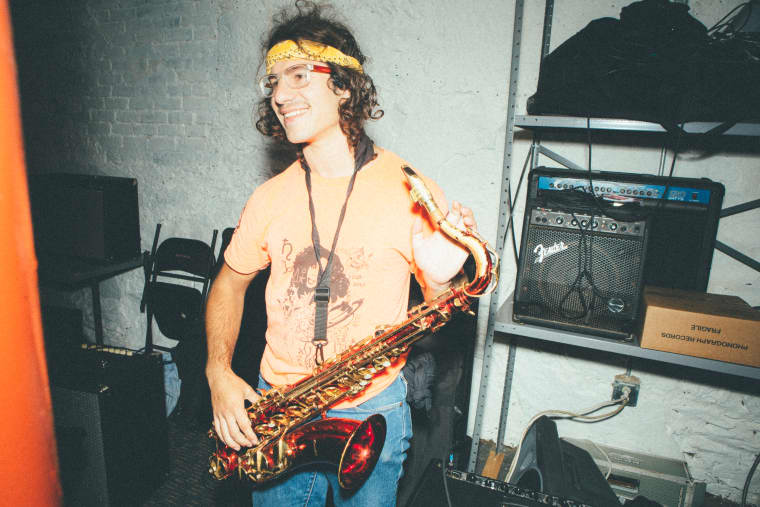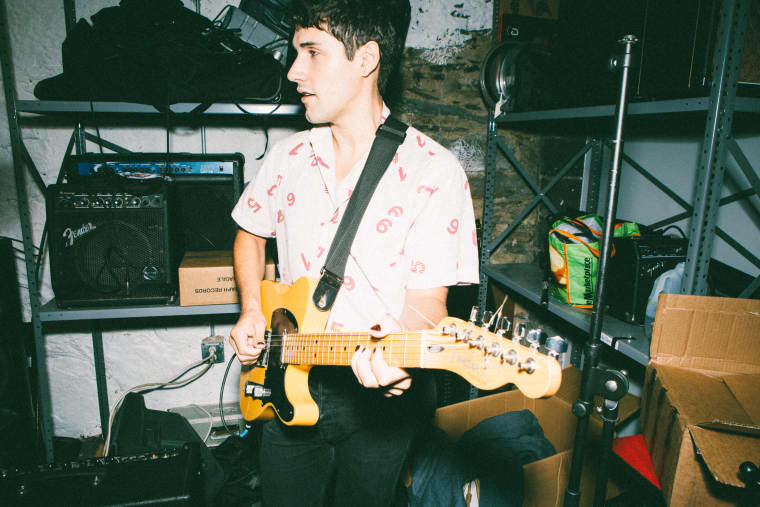 Tour dates:
10/8/16 - Philadelphia, PA - Electric Factory w/ Animal Collective, more
10/9/16 - Providence, RI - Aurora
11/4/16 - New York, NY - Bowery Ballroom for Nosotros Fest
11/5/16 - Swarthmore College
12/8/16 - Boston, MA - Middle East (Upstairs)
12/9/16 - Ithaca, NY - The Haunt
12/10/16 - Easthampton, MA - Flywheel
From The Collection:
GEN F