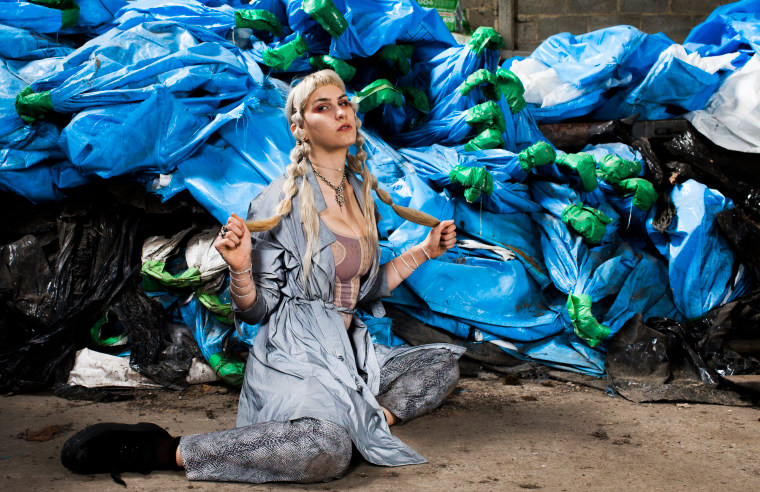 Too much comfort wrecks the intellect, sing-raps New York artist Eartheater on the delightfully titled "Central Nervous Sister" by an anonymous new producer called Outer Order. It's a sprawler of a song, stretching sonic limbs in a dozen different directions, and scooping up ambient textures and dusty drums alike. Eartheater stretches too, outside of her intricately woven comfort zone and into more pop-leaning territory. It's a trip, for sure.
"'Central Nervous Sister' was inspired by zeteticism, micro evolution of self, and by Michio Kaku's speculations on our transition out of being a type zero civilization (that gets it's energy from dead plants) into being a type one civilization (­­that harnesses energy from planetary power)," Eartheater told The FADER. "Most of the lyrics just came to me in the vocal booth in between warm-up takes, as I found the dense 'topography' of OO's production so energizing. It's been a beautifully flowy and fulfilling experience working with OO on their debut music by being able to flex solely on the poetry during our sessions, while having charged conversations on futurist musings in between takes."
"Central Nervous Sister" is taken from Outer Order's debut EP, My Love Is Wireless, which is also streaming in full below and will be available for free download on the Outer Order website.