Drift Off Into Space With New Age Legend Laraaji's Om Namah Shivaya
Leaving Records delivers a soundtrack to find your chill to.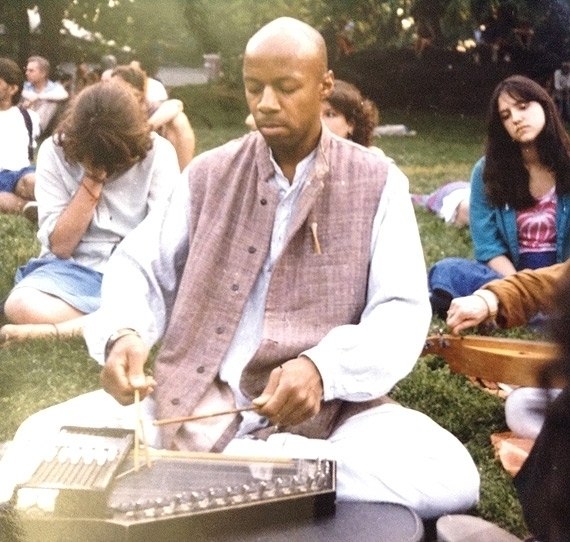 Laraaji is a multi-instrumentalist and composer who's been self-producing ambient, "celestial" soundscapes for the better part of four decades. In recent years, with New Age music undergoing a mass critical reevaluation and reissue labels unearthing lost gems from the genre, Laraaji has found himself an avenue to introduce his massive archive of gorgeous, meditative music to a new audience of listeners.
Leading the Laraaji charge is Stones Throw offshoot Leaving Records, who shared their second archival release from the musician yesterday. The release combines four different projects into two parts, Om Namah Shivaya, on vinyl, and Be Still and Glow, a three-cassette collection.
The first, Om is a 1984 cassette recording "inspired by request for personal long play soundtrack to accompany a delivery room child birth in Florida." Designed to "welcome a newborn child with love, ecstatic joy, and high positivism," it's made up of a series of vocal chants, and psychedelic, reverb-soaked keys that stretch out into space over 20 minutes. Be Still packages three different suites that create texture with zither, kalimba, and chimes.
Listen to the release in its entirety below, or find it in the Stones Throw store here.