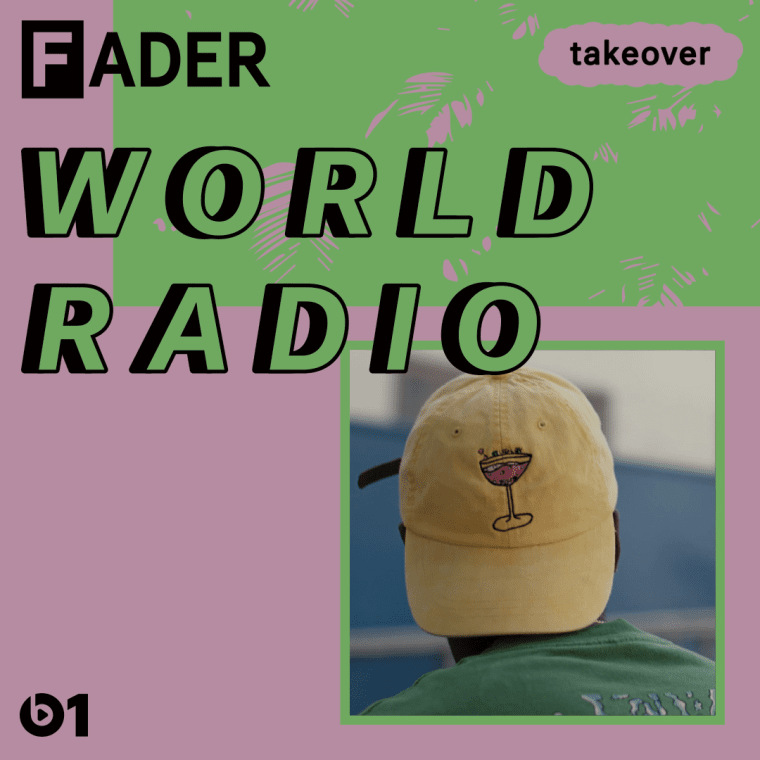 Welcome to October, 2016, the month in which The FADER will return to Apple Music's Beats 1 Radio for an hour each Saturday. That's four Saturdays, and four stupidly crazy shows.
During FADER World Radio's October takeover, we'll be unearthing crucial gems you won't hear elsewhere, across playlists made by members of The FADER team, and guest mixes from some of our favorite people in music.
Episode one airs Saturday, October 8 at 11 a.m. in L.A., 2 p.m. in New York, and 7 p.m. in London. Tune in here to hear a mix from FADER editor-in-chief Naomi Zeichner and social media editor Nazuk Kochhar, and a guest mix from East Bay producer P-Lo, who will also premiere a new track.
If you miss it the first time around, you can catch encores of the show later on October 8, at 11 p.m. in LA, 2 a.m. in NY, and 7 a.m. in London. It will air again on October 9, at 9 p.m. in LA, 12 a.m. in NY, and 5 a.m. in London. With an Apple Music subscription, you can listen to FADER World Radio on demand at any time.
Tune in on Saturday, and catch more details about the show below.