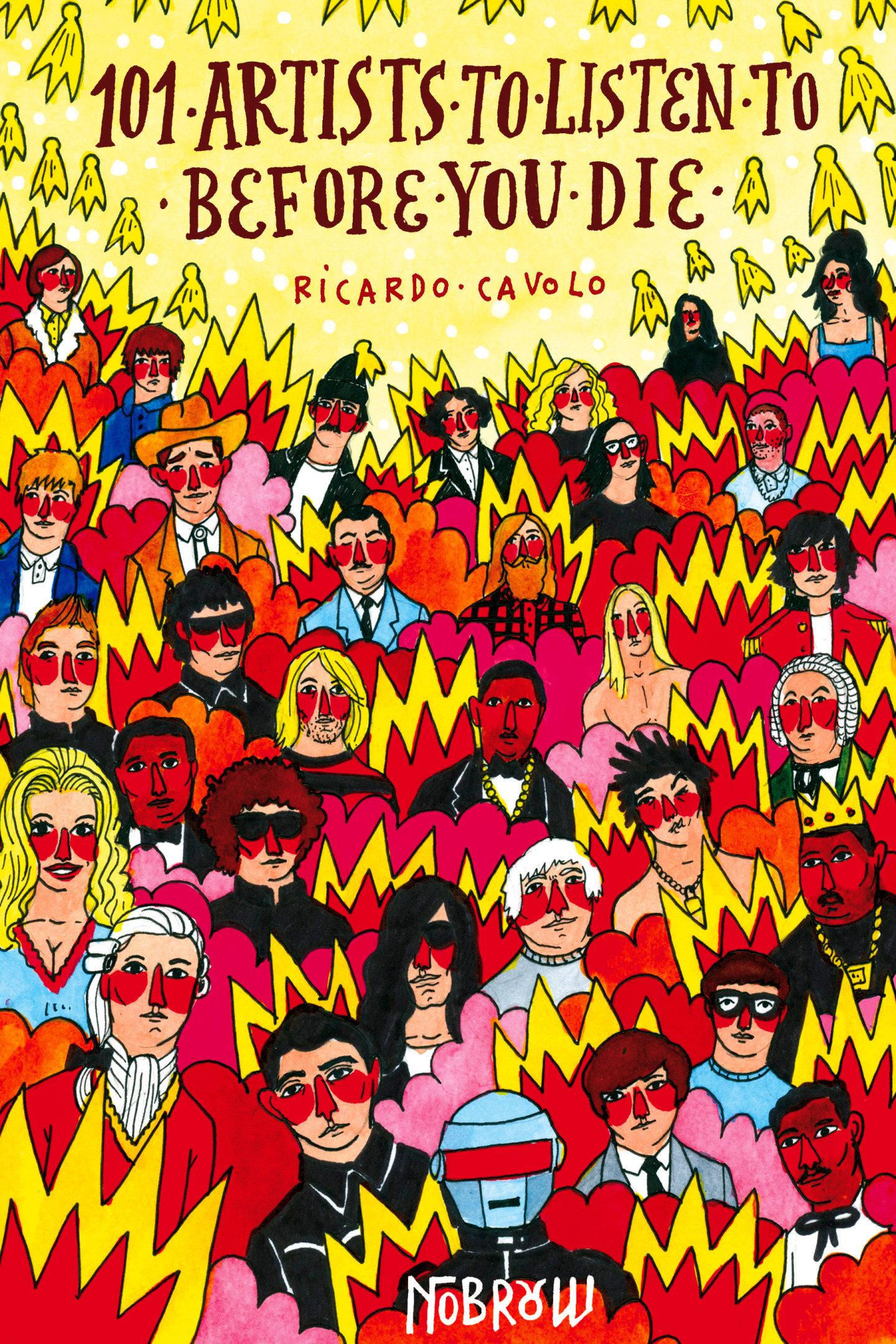 Ricardo Cavolo has earned international acclaim in recent years for his vivid, mind-altering illustrations and murals. The Salamanca-born, Barcelona-based artist's work often draws from traditional folk art and folklore, while maintaining a distinct and otherworldly approach to the portraiture and the human form.
Earlier this year, Cavolo designed the cover for Kaytranada's debut studio album 99.9%, and in September, he shared a musical diary of his own entitled 101 Artists To Listen To before You Die. The book combines original illustrations with clever descriptions and features a wide range of artists from Kanye West to Johnny Cash.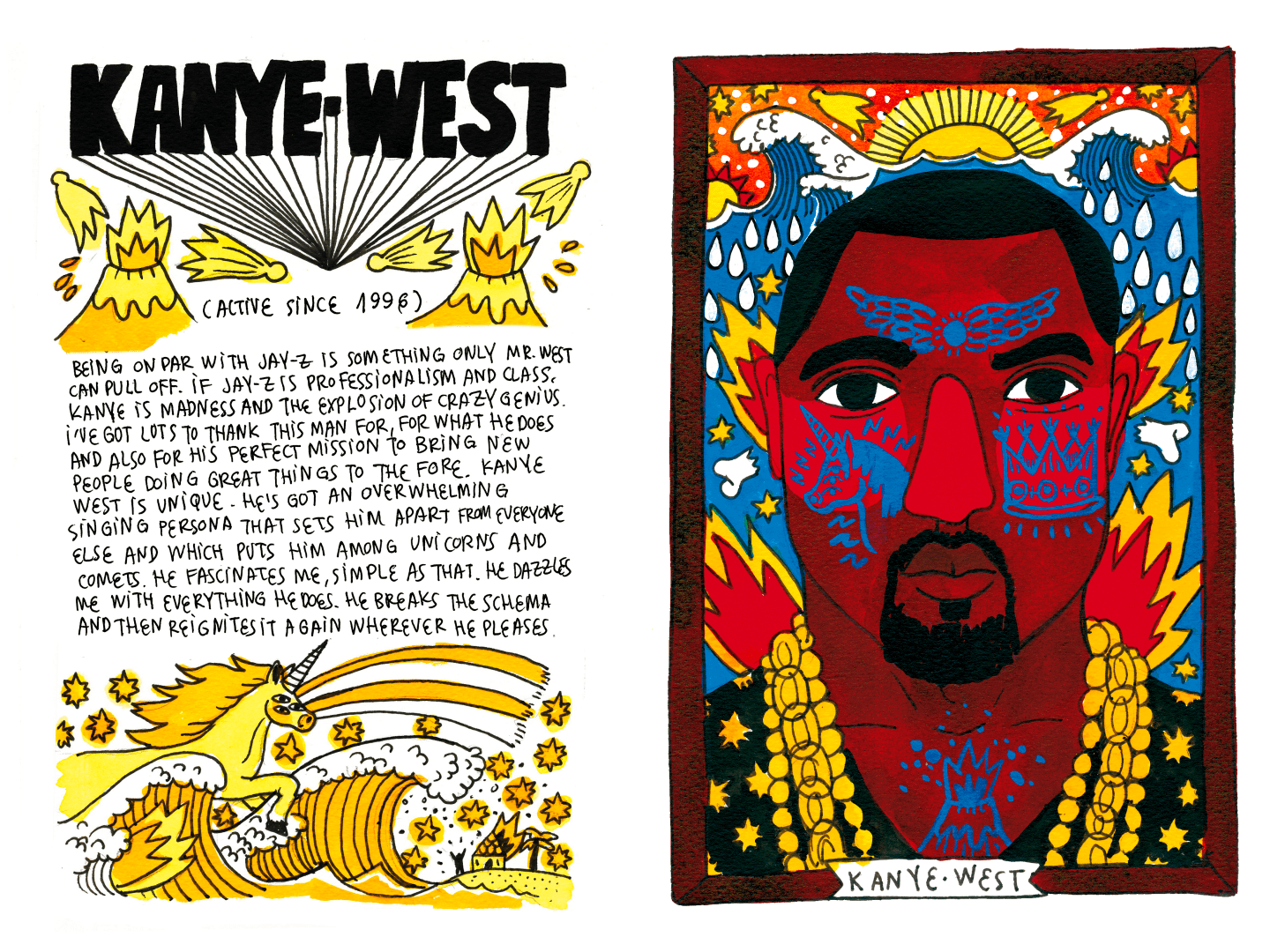 "This is not a list of the best bands in history," Cavalo explained to The FADER over email. "I chose the 101 artists I listen to the most, and then you can figure who I am. I explain why I listen to each artist, when, and what I feel when I'm listening it. It is the original soundtrack of my life in some ways."
The illustrated descriptions that accompany each portrait provide a further window into Cavolo's personal connection to their music, and, as he says, "you won't find Wikipedia information." He continued, "It is pretty much a personal diary of how I feel the music. This is important to me, because I've been listening to music since I was born, and most hours each day. So it is a big deal for me."
See more pictures from Ricardo Cavolo's 101 Artists To Listen To Before You Die below. The book is available to purchase in Spanish and English via Amazon.