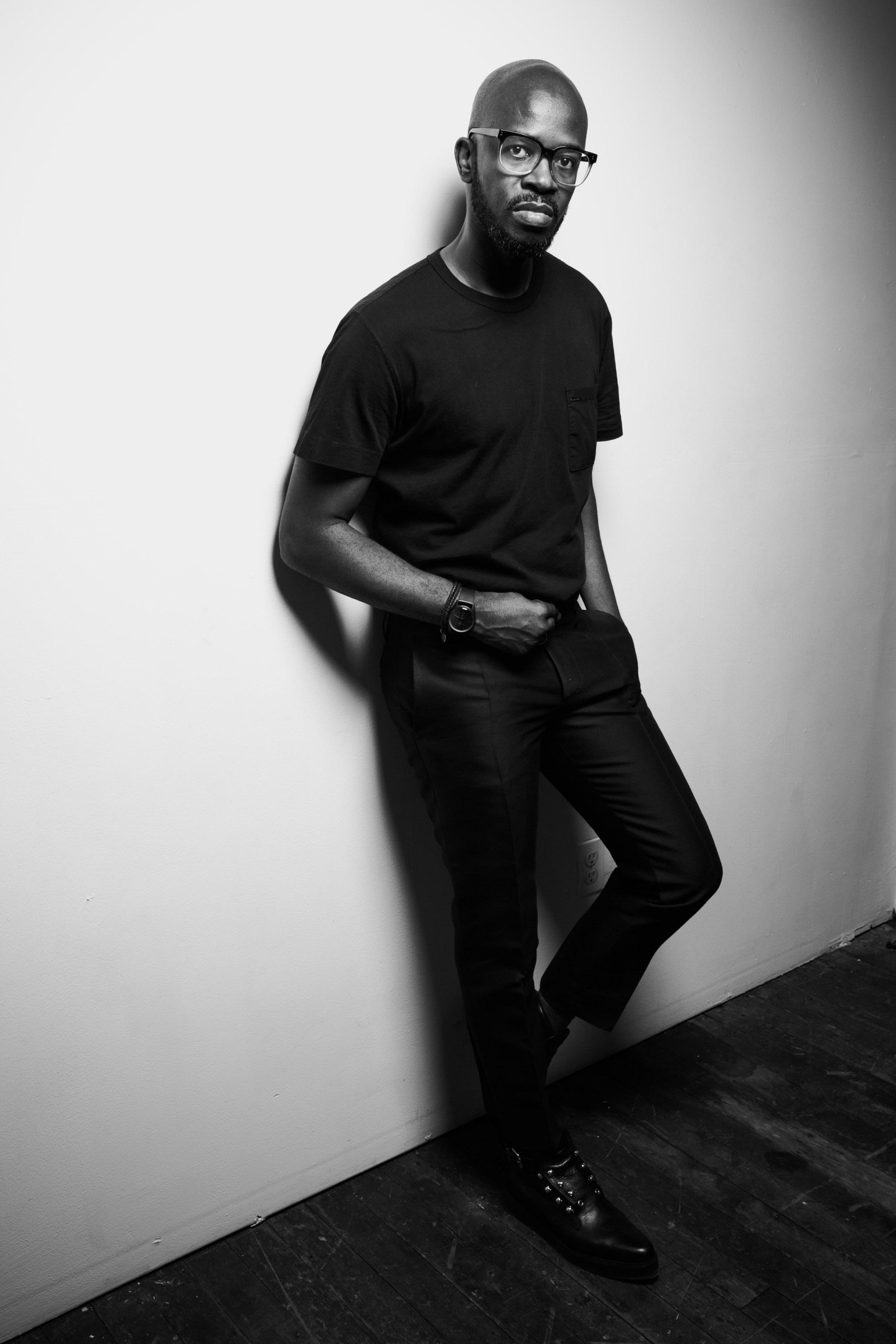 Black Coffee has been a household name in his home country of South Africa for nearly a decade. But over the last few years, the 40-year-old DJ and producer — born Nkosinathi Maphumulo and raised in Umlazi, a township community outside of Durban — has made it his goal to bring South African house music to the rest of the world.
"House music was an international thing for us," he said recently over the phone from New York, during a rare break in his busy tour schedule. "It was something that we picked up and made our own."
After an official remix of Alicia Keys's "In Common," Black Coffee's 2015 album, Pieces of Me, was released worldwide in August. He spoke with The FADER about the mobile discos that taught him to DJ, the development of South African house after Apartheid, and the prominence of diaspora sounds in popular music today.
---
What was your upbringing like?

I grew up in a very religious household. I remember we would pray and sing songs for at least an hour every day. I was also involved in the choir at school. But it wasn't until I moved to the Eastern Cape that I was exposed to more popular music.

During Apartheid, was learning about making music accessible?
No, no, no. But I remember once, a friend of mine came to my house to get me because this other guy had just bought this keyboard that you could program drums, play keys, and record it — make a song. This guy was in a band, but he didn't really know how to make the thing work. I didn't know either. I don't know why my friend even came to get me from my house that day. That was the first time that I was exposed to a sequencer. I came and we sat there for a long time trying to figure it out. It was really amazing.

You were in a car accident in 1990 that paralyzed your left arm. How did that affect your music aspirations?

I was 14 at the time of the accident, so it was before everything really started with the music. But even at that time, I knew that I wanted to DJ. So, everything I was learning, I had to accommodate to that situation from that time on.

How did you really begin working as a DJ?
When I was around 16 or 17. A cousin of mine who was also a neighbor had a sound system, and he would do events with his friend. This is a very small town, so they would do beauty pageants, graduation parties, and stuff like that. We called it a 'mobile disco' and they were mostly in people's houses or at little venues. I would go with them and play a little bit before all the guests arrived. There were no CD players then. They had this big mixer and cassette decks. You literally had to carry a pen with you to rewind the cassettes.

He would come back after doing these shows and connect the sound system in his flat. I would go there to listen and watch. That's where it started.

You studied jazz at university. How has that education influenced your career?

I learned a lot there about approach. I believe that jazz is the root of all styles of music. If you study jazz, you learn about R&B. You learn a lot about everything, actually. Many musicians are from that school. You'll find musicians that play in a gospel band or church group, but jazz is the base. It gives you all the tools to make music in general. It heightened my music understanding.

The development of house music in South Africa seems to have always been about combining traditional sounds with contemporary global influences. Is that still important for your recent work?

Yes, but it's not even conscious. It just happens. People say to me, "Your music has this 'African thing.' How do you do it?" For me, that's not conscious. It's part of who I am, and how I understand music, how I hear things. It's just out of what I know, and my approach always goes in that direction.

What's the relationship between house and kwaito, the two genres that started to become prominent around the fall of the Apartheid regime?

I think it's just the dance music element. The genres are totally different to me. Kwaito is regarded as the South African version of hip-hop. But the music is very different. It was like a slowed-down house beat that they would add lyrics over. Kwaito is strictly a township thing. Even today, it's still there.


"Even New York is different from London; London is different from Ibiza, and they're all different from South Africa. Every place moves different to the music."
I read that you made your 2005 self-titled debut album using just your computer keyboard and mouse. Has your production process changed since then?

Of course, but not so much. Back then, I would write out each song, like literally writing out each note. Now I use Logic, which has a music keyboard, so I can actually play the song. Before it was more like I was tracking out the song.

How do you decide which vocalists you'd like to collaborate with? Do you ever produce with a specific person in mind?

Sometimes I do produce with someone in mind. I'm always looking for certain textures and voices. It's never about your name or how big you are. For me, it's about the approach and what kind of voice I want.

When you're remixing a track, like for instance Alicia Keys's "In Common," how do you negotiate the original feeling of the song with your own ideas?

I always listen to the original as much as I can just to understand where they were going and what they were trying to do. Then I try to work from that place. My goal isn't to change the song, but to give it something else. With "In Common," I felt like I had what they were going for on the original already, so I approached it like, 'If there were a second version of the original, it would sound like this.' It seemed like they were trying to capture something that was not even 'African,' but specifically South African with that song. I think that's why that song is so huge in South Africa.

You've just wrapped up a large world tour. Do you notice any differences in the ways crowds react to your performances in different parts of the world?

Of course. Everywhere is different. Even New York is different from London; London is different from Ibiza, and they're all different from South Africa. I've come to understand where I need to be strong in terms of sound when I'm playing in different places. Like, If I'm in Greece, I know they would want 80% of this or that. Every place moves different to the music.

It seems like global music is getting more and more attention — Nigerian artists are signing huge recording contracts and pop stars in the West are borrowing heavily from Jamaica and other diasporic places. What do you think that means for South African music going forward?

It means we need to master our craft. People are paying attention now, so we need to really spend time on the production and approach things with a global eye when we're making music. It extends all the way to how we mix and master the songs and the final product. I see so much amazing talent, but the production…

But this also has to do with lack of accessibility and facilities. We don't have the toys to make the music sound as professional. If those becomes more accessible then the quality will improve. The world is paying attention.