President Obama Wants To Send Americans To Mars By 2030
"We have set a clear goal vital to the next chapter of America's story in space: sending humans to Mars by the 2030s and returning them safely to Earth."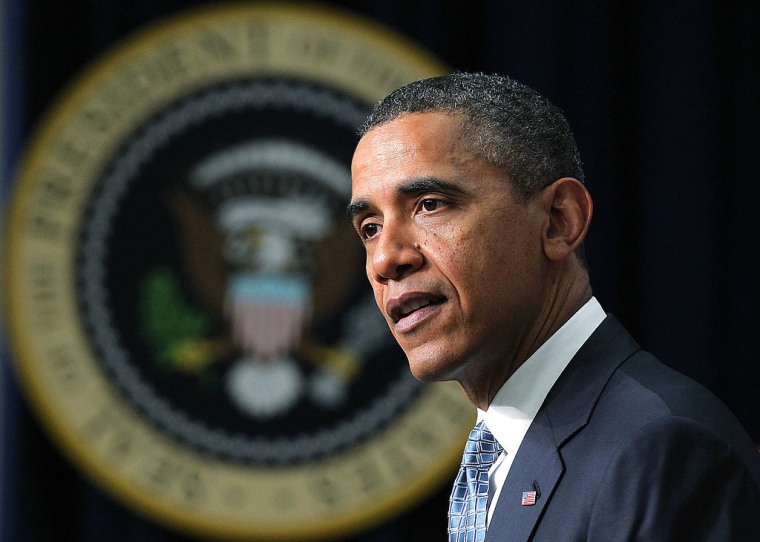 In a new op-ed for CNN, President Barack Obama has outlined his plan to partner with private companies and individuals to send Americans to Mars by 2030. President Obama begins the essay with a personal anecdote about how America's space program has been a source of inspiration for him since his childhood, and explains why space exploration has always been important for America's collective imagination.
"The space race we won not only contributed immeasurably important technological and medical advances, but it also inspired a new generation of scientists and engineers with the right stuff to keep America on the cutting edge," Obama writes, before outlining the next steps for the country's space program. "We have set a clear goal vital to the next chapter of America's story in space: sending humans to Mars by the 2030s and returning them safely to Earth, with the ultimate ambition to one day remain there for an extended time."
Accomplishing this goal, Obama writes, will "require continued cooperation between government and private innovators." In September, billionaire businessman and inventor Elon Musk announced similar plans to send individuals to Mars, using a rocket developed by his SpaceX company.
To conclude, President Obama writes, "Someday, I hope to hoist my own grandchildren onto my shoulders. We'll still look to the stars in wonder, as humans have since the beginning of time. But instead of eagerly awaiting the return of our intrepid explorers, we'll know that because of the choices we make now, they've gone to space not just to visit, but to stay -- and in doing so, to make our lives better here on Earth."
Read President Obama's op-ed piece here.