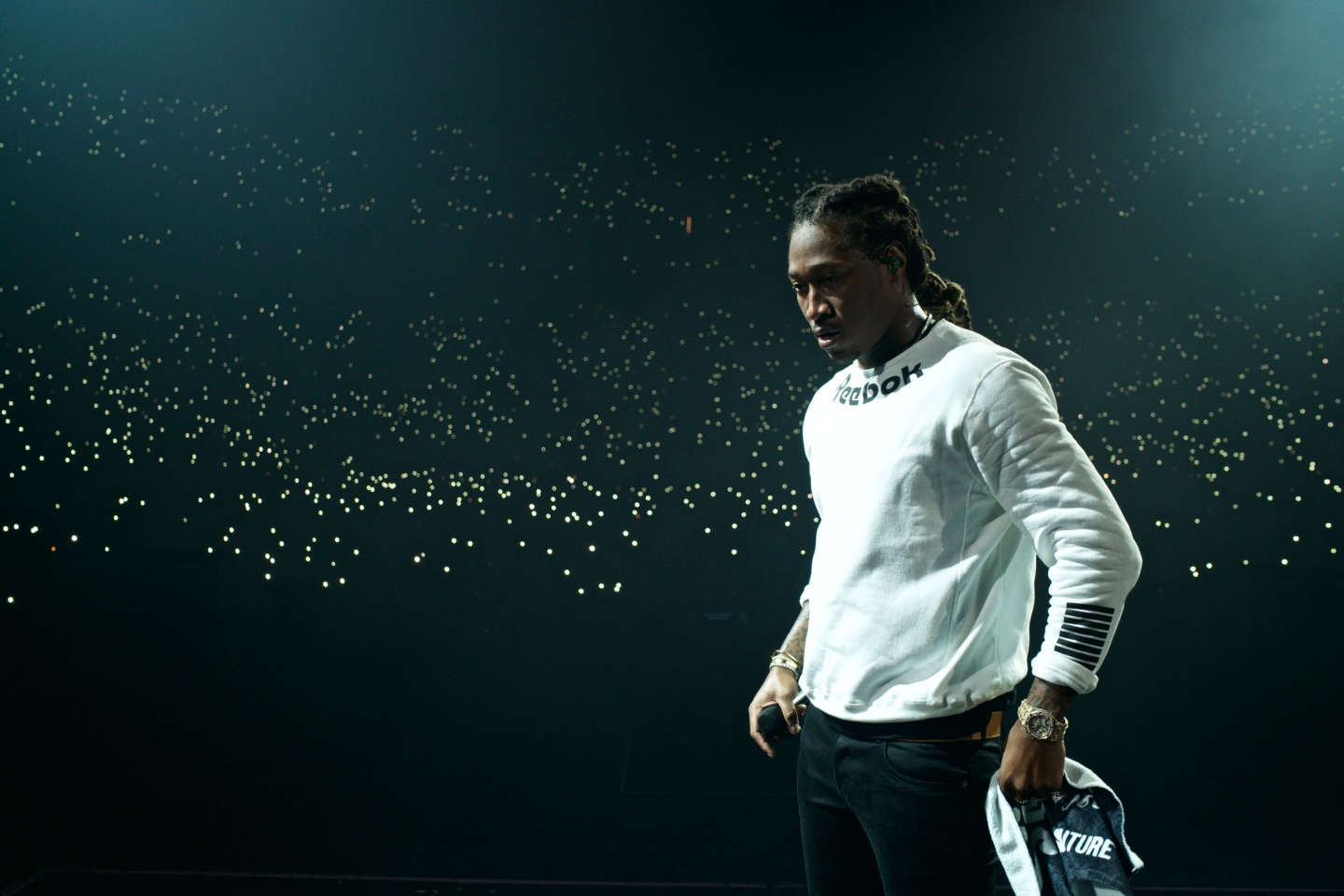 For the next two days Reebok Classic is turning a nondescript storefront on West 33rd into the Reebok Fury Pop Up Shop. The pop-up is being launched to celebrate Reebok's partnership with Future in creating the InstaPump Fury Overbranded, which Future has been seen wearing during his Summer Sixteen tour with Drake. This morning, we visited the pop-up shop to speak to Fred Saint Foster, the creative director of Future's Freebandz line, who also styled Future throughout his tour in the InstaPump. It was only 9 a.m. when we stopped by, but the store, which felt like a concert venue, was already lit — due in no small part to Meechie and Toosi who were going off to an array of Future songs.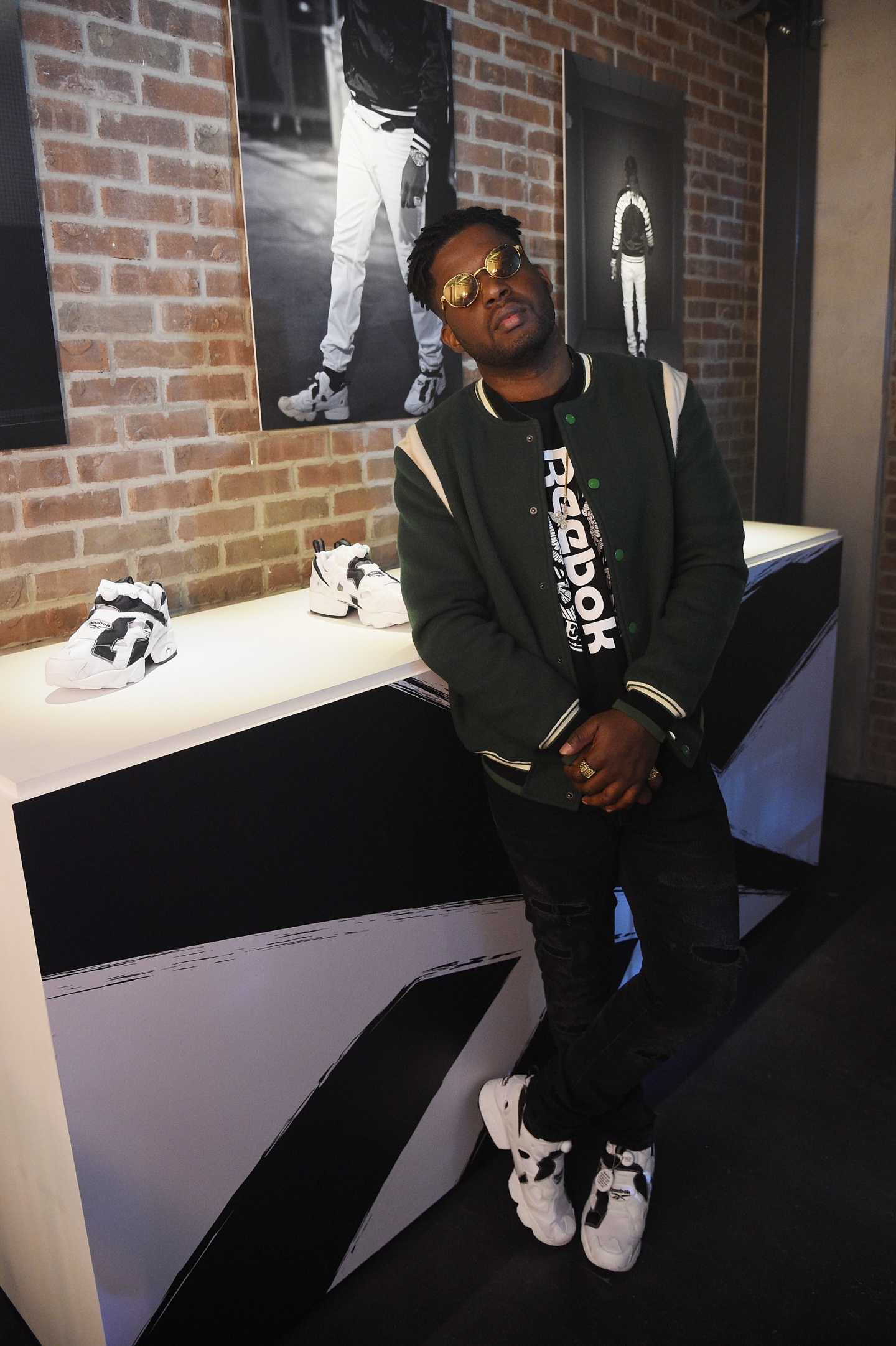 How has Future's style evolved in the past couple years?
I would just say that his style is more refined. He always had that style but like everybody else, the more you grow the more you implement different things into your fashion. He's one of those artists that works well with a lot of different things, like he looks great in a suit, he looks great in sweatpants. Reebok is that same brand: it is athletic, it is fashionable, it's classic. The InstaPump was released in 1994, but if you really think about it, it's 2016 and it's still cool. I feel like the InstaPump represents that classic silhouette, that shoe that can go from being fashionable to being athletic. Future represents that also — Future likes being fly but he likes being comfortable. I think that's most of of us. We want to be comfortable in whatever we wear. We want it to represent us.
How has the the Freebandz line evolved since it began?
We're just getting started really. It was only a [record] label before, it was only his clique. He used to scream it out because everyone knew it represented Future. But now, Freebandz is going to represent its own thing, it's becoming its own entity.
How do you feel about artists printing merch on inexpensive Gildan tees and then jacking up the price?
I feel like people do what they can get away with. If you're going to buy it anyway and if it's going to sell out anyway, you have to hold them to a higher standard. It's the responsibility of the consumer to say, "We demand better quality." I always keep that in mind with whatever we work on. I try to give the best quality possible, even if it's a t-shirt. But when you send a message to whoever and say, "We're going to buy this shirt regardless, I don't care what you print it on," it doesn't give them any incentive to make any better quality.
What's your favorite thing that Future wore on the Summer Sixteen tour this summer?
The souvenir jackets that I designed. They say: "Them Boys up to Something." Everybody loved those jackets. They represented him and Drake going on tour.