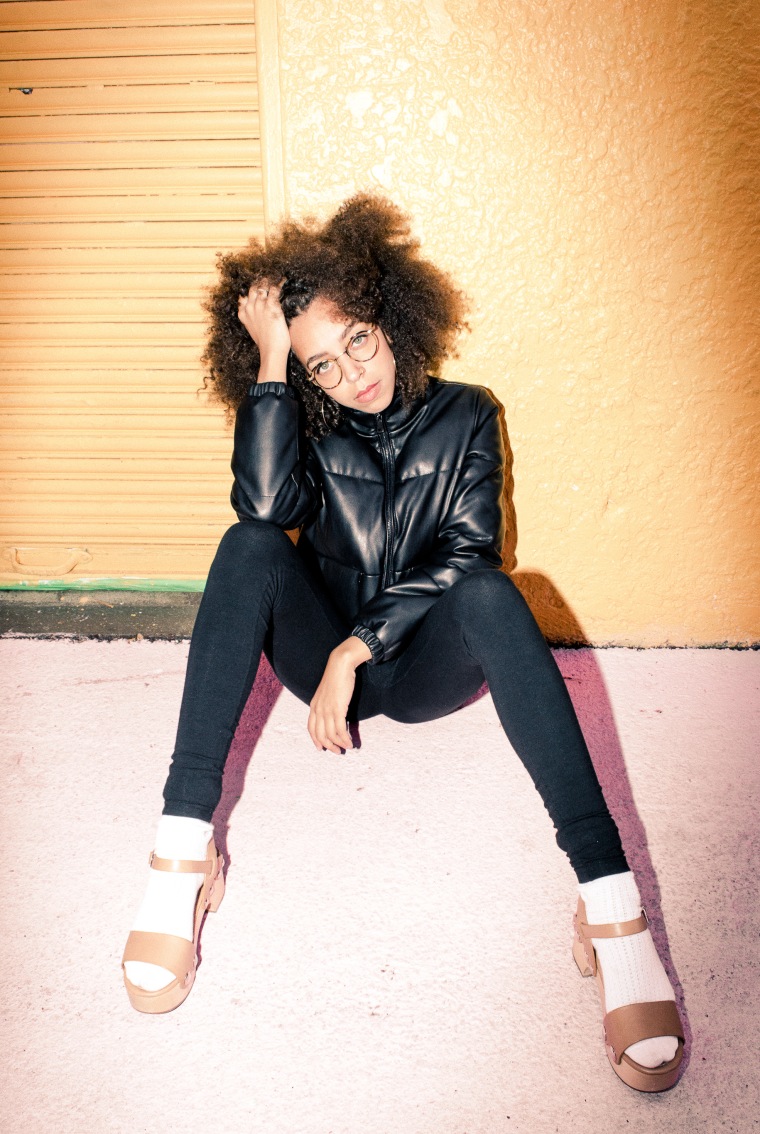 I can be quite persuasive, Hayleau sings on "Banana." It could easily be her personal tagline as well, considering the song's casual, seductive forthrightness. If you can't take it/ how will you handle me naked? she asks with a wink. Hayleau, whose only prior release is a cover of Usher's "Nice And Slow," hails from Vancouver and will drop her first EP this month. For now, "Banana" is a luscious jam to tide us over. "Have fun explaining how you can get a 'punani to taste like pineapple juice,'" she teased in an email to The FADER.
"'Banana' is the song that comes on in the car that your parents accidentally vibe to before they realize what the song is actually about," Hayleau continued. "It's a two-minute-and-twelve-second journey through my playful, potentially un-sober mind during a late night interaction: seeing someone, being super infatuated but not even knowing their name.
"It's 2016. It's the most liberating time to be a forward woman and say what we truly want from someone while having no shame about it. This song is my direct representation of that, without sounding preachy, but still being and sexy and confident." Listen to "Banana" below.