Teenage Producer Mechatok's "Placer" Will Make You Shiver And Sweat
His new EP is coming on STAYCORE this month.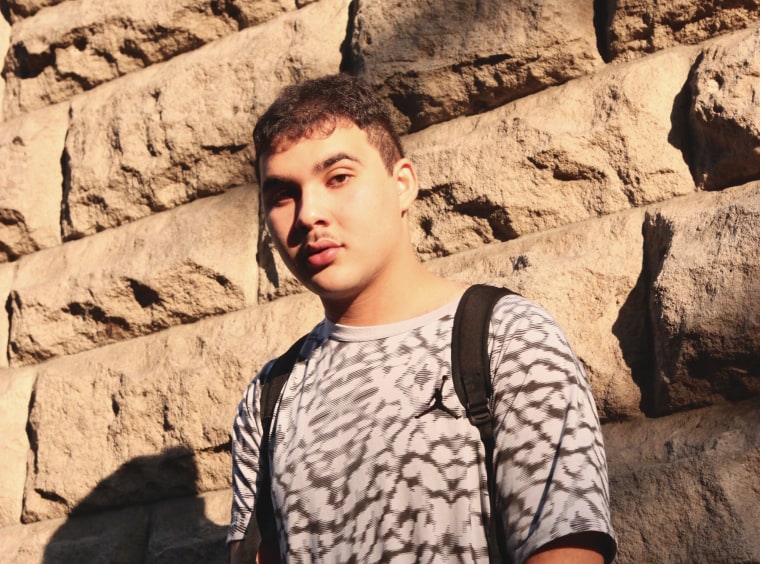 Mechatok is a quiet-yet-prolific member of European club collective STAYCORE. While he hasn't released all that much in the way of solo material yet, the 19-year-old artist's melodic collaborations with Swedish producer Toxe and British-Chilean singer/MC Uli K have shown his unique ability to make you shiver with delicate guitar lines while also making you sweat with club-ready bass. On October 25, STAYCORE will release his second EP See Thru, a fully fleshed-out introduction to his sound: where heartbroken melodies meet surreal SFX and glossy, trance-inflected productions that could be radio hits in a parallel universe.
"The songs on this EP were made throughout the last 12 months and it's been a special period of time for me," Mechatok told The FADER over email. "Ending that rather quiet life in Munich, which was dominated by high school and my family, and moving to Berlin, made me deal with myself and my surroundings way more than before. That emotional progression from feeling a bit lost to finding yourself more or less settled in a fully new situation — plus all the steps in between — affected me a lot while writing these songs." Listen to the undeniable groove of lead single "Placer" below.