Amazon Launches Its Standalone Music Streaming Service
Amazon Music Unlimited is the latest rival to Spotify and Apple Music.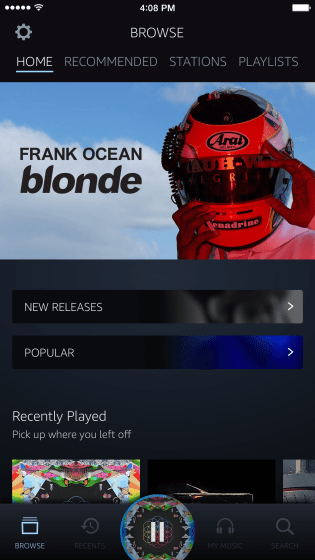 Amazon today, October 12, launched its own standalone music streaming service. Amazon Music Unlimited is available for $7.99 per month for Prime members, or $9.99 per month for those without a Prime subscription. Prime membership already included access to Amazon Music before today's launch, but with a more limited catalog. The service now offers "tens of millions" of songs, according to TechCrunch reports, with major labels Sony, Universal, and Warner all signed up.
The Amazon Music app has been given a makeover for the launch while the company has also launched a "for Echo" subscription plan that lets you listen only on its connected speakers for just $3.99 per month. Amazon Music Unlimited is live in the U.S. now. It will debut in the U.K., Germany and Austria later this year.