Reed & Caroline's "Harmonic Generator" Sounds Like A Celestial Duet
Vince Clarke's Very Records will release the New York duo's debut album, Buchla & Singing, on October 14.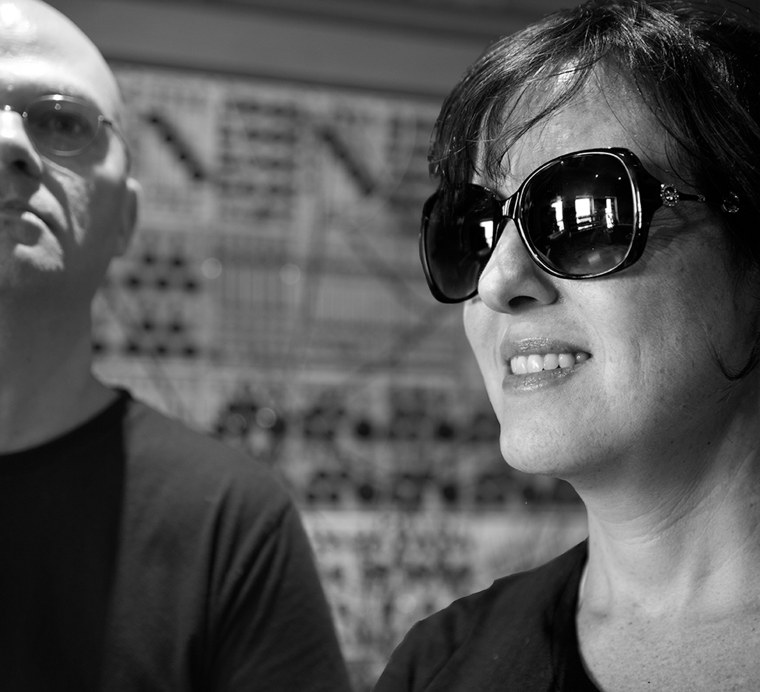 Vince Clarke has an ear for melody. He's behind some of the biggest songs of the '80s and '90s, made during his time in the U.K. bands Yazoo, Erasure, and Depeche Mode. Since moving to Brooklyn in the '00s, where he has an extensive, synth-packed studio, he set up his own label, called Very Records. Tomorrow, he'll put out Very's second-ever release, the debut album from New York duo Reed & Caroline. Titled Buchla & Singing, it serves as an unintended but all the same very fitting tribute to the late synthesizer inventor Don Buchla. Today, The FADER is sharing one of the LP's mellower moments, "Harmonic Generator," a celestial duet between Reed's Buchla synth and Caroline's non-verbal calls into the ether.
"I first heard the music of Reed and Caroline about a year ago and was immediately intrigued," Vince Clarke told The FADER over email. "I loved the bell-like electronic sound of the Buchla modular synth combined with the crystalline quality of Caroline's voice, and when Reed played me his collection of quirky pop songs I was hooked. I started my little label in order to release innovative electronic music and Buchla and Singing is that sentiment actualized."
"To 'play' Buchla's 1969 Harmonic generator properly, you have to hook up two keyboards, one for basic pitch, and another with 10 pressure pads for harmonics above the note (like when Hammond Organ players pull drawbars)," Reed added. "That's the growly lead. It sounds like arpeggios, but it's really the harmonic series. Replacing the second keyboard with a sequencer made the bass and the 'music box' parts. Since there was no turning back, I made all the percussion sounds on the Harmonic Generator in one pass by controlling FM feedback loops with two 16-step sequencers, like a cheesy DX7 patch that does kick, snare and cowbell. Of course, at the end of the day, all you remember is Caroline's catchy aaah part."
Very Records will release Buchla & Singing as a digital download and CD on October 14 (order here).