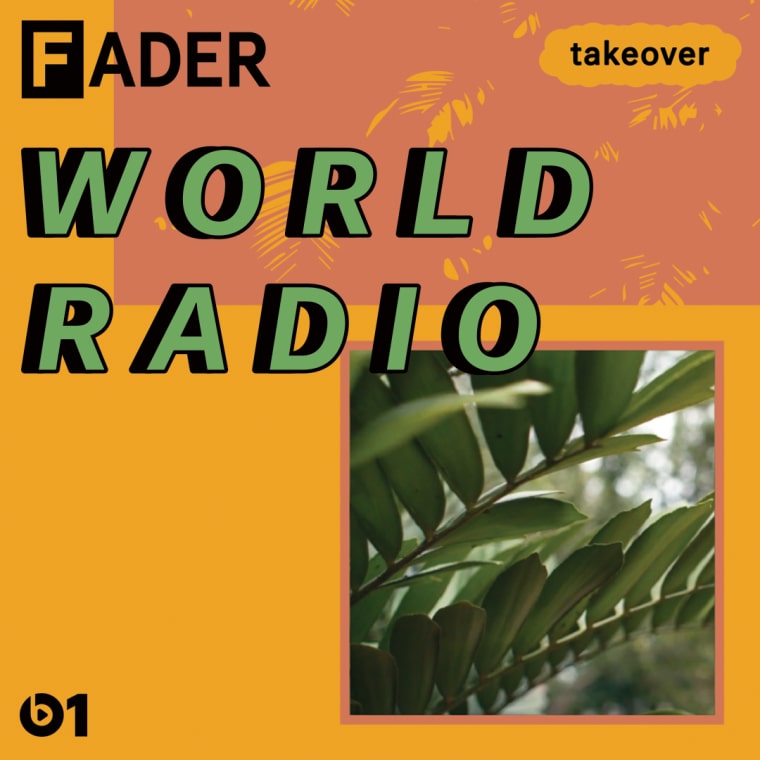 Saturday, October 15, The FADER is back on Apple Music's Beats 1 for the second episode of FADER World Radio, the month-long takeover. Every weekend in October, you'll hear playlists made by members of The FADER team, and guest mixes from some of our favorite people in music.
Tune in here this Saturday for episode two, airing October 15 at 11 a.m. in L.A., 2 p.m. in New York, and 7 p.m. in London. You'll hear a at-home-turn-up playlist of R&B, soul, and jazz from FADER's Lakin Starling, and a guest mix from Maleek Berry, the London afropop hitmaker who works with artists like Wizkid and Davido, and just released an excellent EP.
If you miss it the first time around, you can catch encores of the show later on October 15, at 11 p.m. in L.A., 2 a.m. in N.Y., and 7 a.m. in London. It will air again on Sunday, October 16, at 9 p.m. in L.A., 12 a.m. in N.Y., and 5 a.m. in London. With an Apple Music subscription, you can listen to FADER World Radio on demand at any time.
Check back here for the full episode playlist on Monday, and tune in to Beats 1 through the end of the month for more episodes of FADER World Radio, with guest mixes from Ricky Eat Acid and Jubilee.