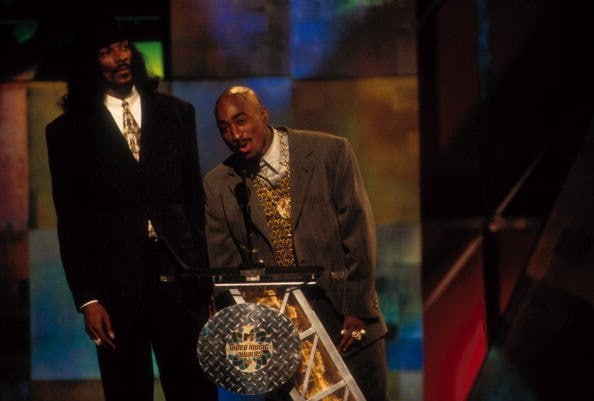 The 2017 list of artists nominated for induction into the Rock & Roll Hall of Fame has been announced. Tupac Shakur is in the running in his first year of eligibility, having released his debut album 2Pacalypse Now 25 years ago. Other first time nominees include Pearl Jam, Depeche Mode, Bad Brains, Jane's Addiction, Electric Light Orchestra, and Joan Baez.
The list of potential 2017 inductees also includes Kraftwerk, Janet Jackson, Chic, Chaka Khan, MC5, The Zombies, and The Cars. The successful artists will be announced in December ahead of a ceremony at the Barclays Center in New York next April.
Rock & Roll Hall of Fame nominees 2017:
Bad Brains
The Cars
Chaka Khan
Chic
Depeche Mode
Electric Light Orchestra
J. Geils Band
Jane's Addiction
Janet Jackson
Joan Baez
Joe Tex
Journey
Kraftwerk
MC5
Pearl Jam
Steppenwolf
Tupac Shakur
Yes
The Zombies
N.W.A. were among the acts inducted into the Hall of Fame for 2016. They were introduced on stage by Kendrick Lamar back in April.