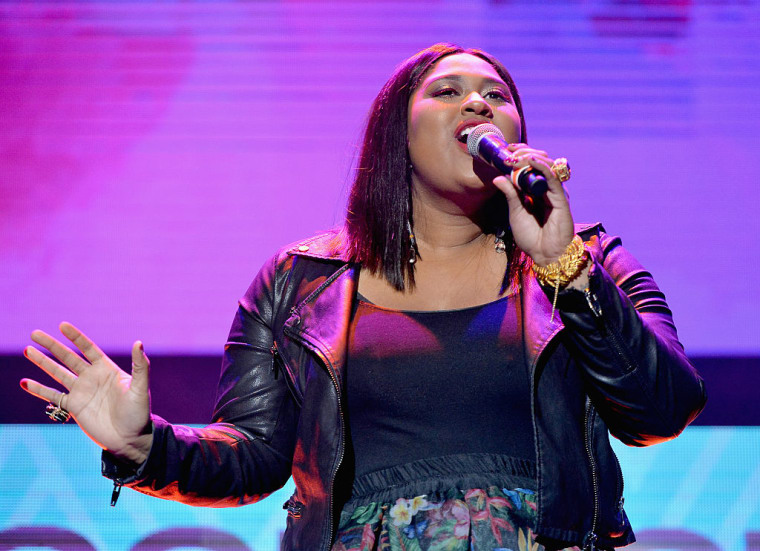 Jazmine Sullivan has been known to keep a relatively low-profile. She released Reality Show, her first album in five years, in 2015 and recently appeared in the credits on multiple songs from Frank Ocean's Endless visual album. But Twitter has been in an uproar on Wednesday concerning a a screenshot of a since-deleted post that the Grammy-nominated singer made on her Facebook page. See the screenshots of the post below:
In the post, Sullivan offers a strange eulogy to the recently deceased gospel singer Thomas "TC" Clay. She remembers that she gave the late singer her number and says that he "reached out constantly for a year." Users on Twitter have responded to alleged curve of the deceased singer and are sharing their reactions.
A representative for Jazmine Sullivan was not immediately available for comment.
Jazmine Sullivan out here curving dudes from beyond the grave. I can't.

— NUFF$AID (@nuffsaidNY) October 19, 2016
Jazmine Sullivan wrote a 5 paragraph essay curving a dead man, included her own picture, and said " I know you still want me in heaven" Wow. pic.twitter.com/rR90yGFWrH

— tay baby (@Taylorr_Tottt) October 19, 2016
Jazmine Sullivan is now my hero tbh. The photo of herself in the post is classic villainy

— Vann R. Newkirk II (@fivefifths) October 19, 2016
I think the point behind Jazmine Sullivan's post is that she missed out on getting to know a great guy. Just coulda worded it better.

— Maggs B 👑 (@Jadelle_Dior) October 19, 2016