In 2016, it's clearer than ever that Scandinavia has the best ear for pop in the world. As well as major-label sensations like Mø, Zara Larsson, and Tove Lo, the region's veteran producers like Max Martin, Shellback, and Stargate continue to shape the sound of western Top 40 pop. With such an impressive track record, pundits love to speculate about the region's key to success. Could it be a combination of generous policies, mythical scenery and Vitamin D deficiency?
Whatever it may be, a new generation of artists with melodic nous don't just have chart ambitions, but are digging deep with music powered by raw honesty. It's particularly obvious in my home country of Norway, where the most exciting new acts are challenging tired stereotypes about Scandinavian music, and taking as many cues from Aaliyah as from Ace of Base. From a wave of sad boy crooners to a spate of singers stirring jazz and soul into leftfield pop, what's emerging is an increasingly diverse musical terrain. Discover them below.
---
1. Charlotte Dos Santos
2. Okay Kaya
Who: New York-based Okay Kaya revels in space and silence. Ever since uploading a handful of her sparse, demo-like tracks to SoundCloud two years ago, she's attracted attention with a number of mesmerizingly up-close videos, and collaborations with Jamie xx and Adult Jazz. The latter helped her develop "Durer," a delicate meditation on the difficulties of connecting, sung in her native tongue. It encapsulates just what makes Okay Kaya so compelling: her willingness to embrace vulnerability to forge a more sincere conversation. These days she's juggling music, modeling, and acting (she stars in a forthcoming Joachim Trier film), but her long-awaited first album is reportedly due this winter.
Start with: "Durer," "Clenched Teeth"
3. Smerz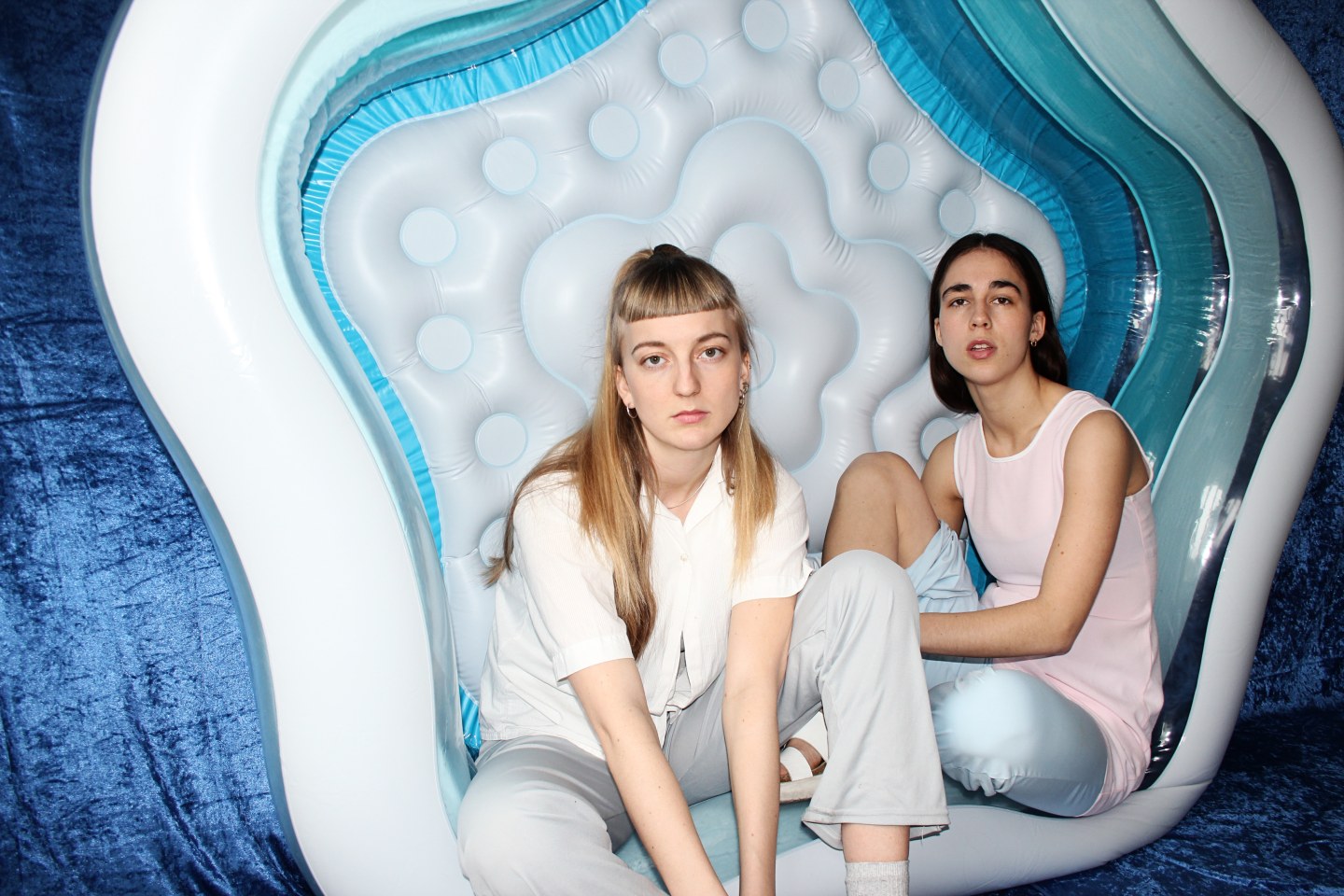 Who: Smerz makes the kind of techno-indebted pop that sounds like it was incubated over years of late-night clubbing. It's a project conceived in Oslo and hatched in Copenhagen, where the duo currently live. They list Jessy Lanza and Chicago footwork as major influences, both of which you can sense in their Hyperdub-worthy blend of insistent drums, woozy synths, and R&B-tinged vocals. It's carried through with a particularly Scandinavian approach to cool — pared-back and detached, yet never straying too far from core catchy melodies. Smerz recently released their first EP Okey on Hard Up Records, and will play their first U.K. show at London's Corsica Studios on October 26.
Start with: "Because," "Sure"
4. Farida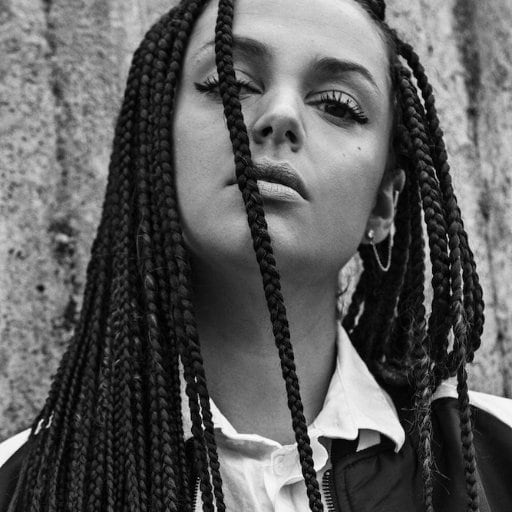 Who: This half-Norwegian, half-Algerian singer makes unusually sultry Scandinavian slow jams. Farida's debut mixtape The 25th Hour demonstrated not just her serious vocal abilities, but also a strong intuition for a futuristic, pop-infused take on throwback R&B. With her velveteen melodies over hazy beats, Farida explores the heartbreak and empowerment that accompanies young womanhood in an internet age — all the while sounding beautifully unfazed by it all.
Start with: "Switch," "Three Weeks"
5. Tomine Harket & Unge Ferrari
Who: If ever there was a stereotypical image of Scandinavians being rigid and reticent, singer Tomine Harket and sleepy rapper Unge Ferrari are hard at work smashing it. They recently paired up to create the unabashedly sexy EP Hva Er Vi Nå // H.E.V.N. //, on which they croon in tandem about the many stages of a relationship, from early tantalizing intimacy to the politics of breaking up. Harket, whose dad is the lead singer of Norwegian pop royalty A-ha, shows that vocal prowess runs in her family, while Unge Ferrari emerges as the next great incarnation of the Scandinavian sad boy.
Start with: "Nostalgi 3Millioner"
6. AURORA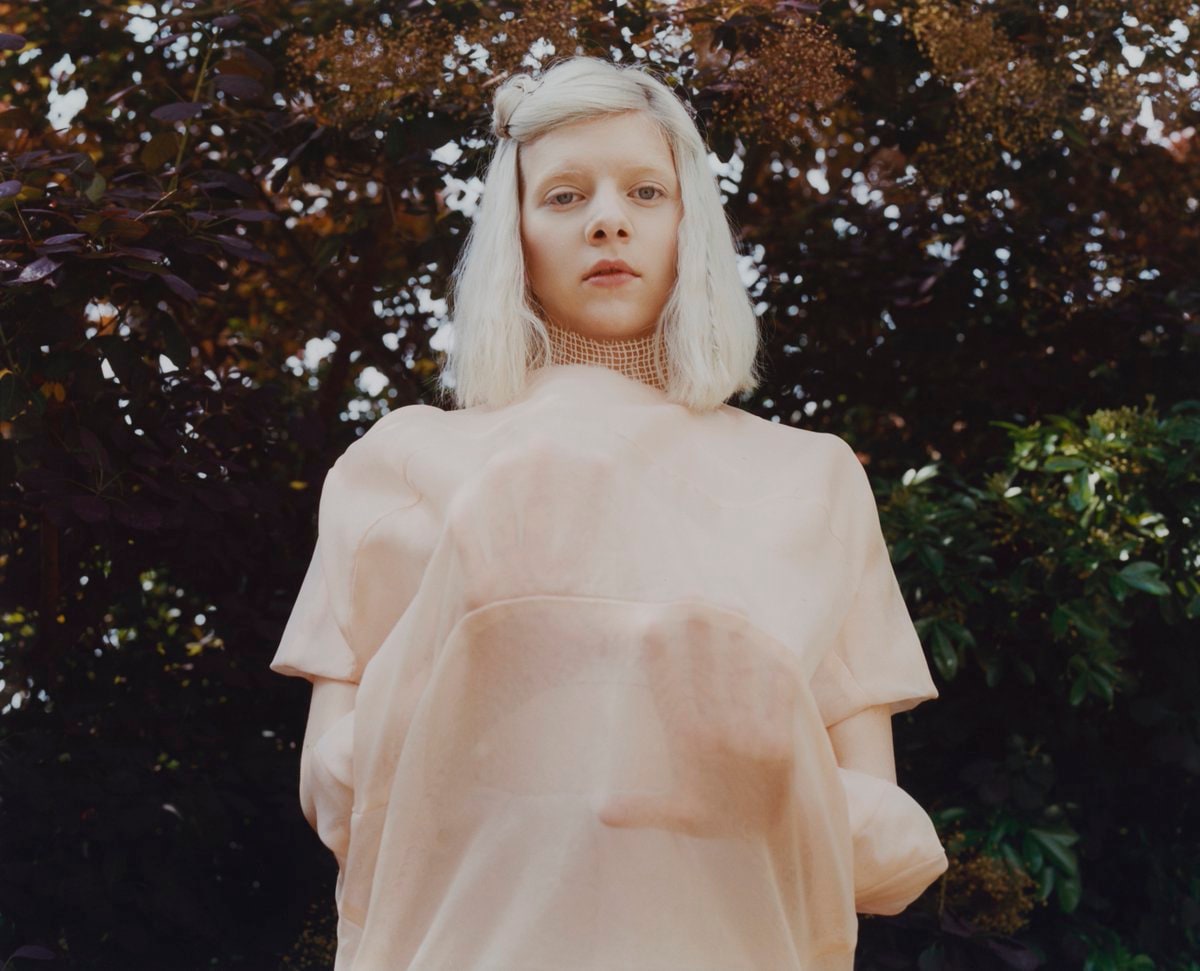 Who: In the past year AURORA has emerged as one of Norway's brightest lights, but her entry into mainstream fame has hardly quelled her quirkiness. The success of her debut album, All My Demons Greeting Me as a Friend, was as much about her unique outlook as her penchant for anthemic pop songs. And while the 20-year old describes her music as "dark folk-pop," there is nothing gloomy about her vision: AURORA's unquenchable curiosity and wondrous worldview translates to her music in a truly magical way. Watch The FADER's short documentary Nothing is Eternal for a peek into how she grew up seeing the world through her own kaleidoscopic lens.
Start with: "Running With The Wolves," "I Went Too Far"
7. Anna of the North
Who: This duo's name may suggest glacial confidence, but Anna of the North — made up of Anna Lotterud and New Zealand-born producer Brady Daniell-Smith — are tapping into the more awkward sides of love. In the video for "Baby," an airy, slow-burning synth track, Lotterud is seen sprawled upside-down across a sofa, or staring despondently at a phone. The image evokes the unbearable bore that is waiting for a crush to text you back. With her silvery voice floating gently over Brady's echoing beats, Lotterud manages to sound both diffident and entirely upfront. This graceful quality has already landed her a H&M x Kenzo campaign alongside Amy Sall and Juliana Huxtable.
Start with: "Baby," "The Dreamer"