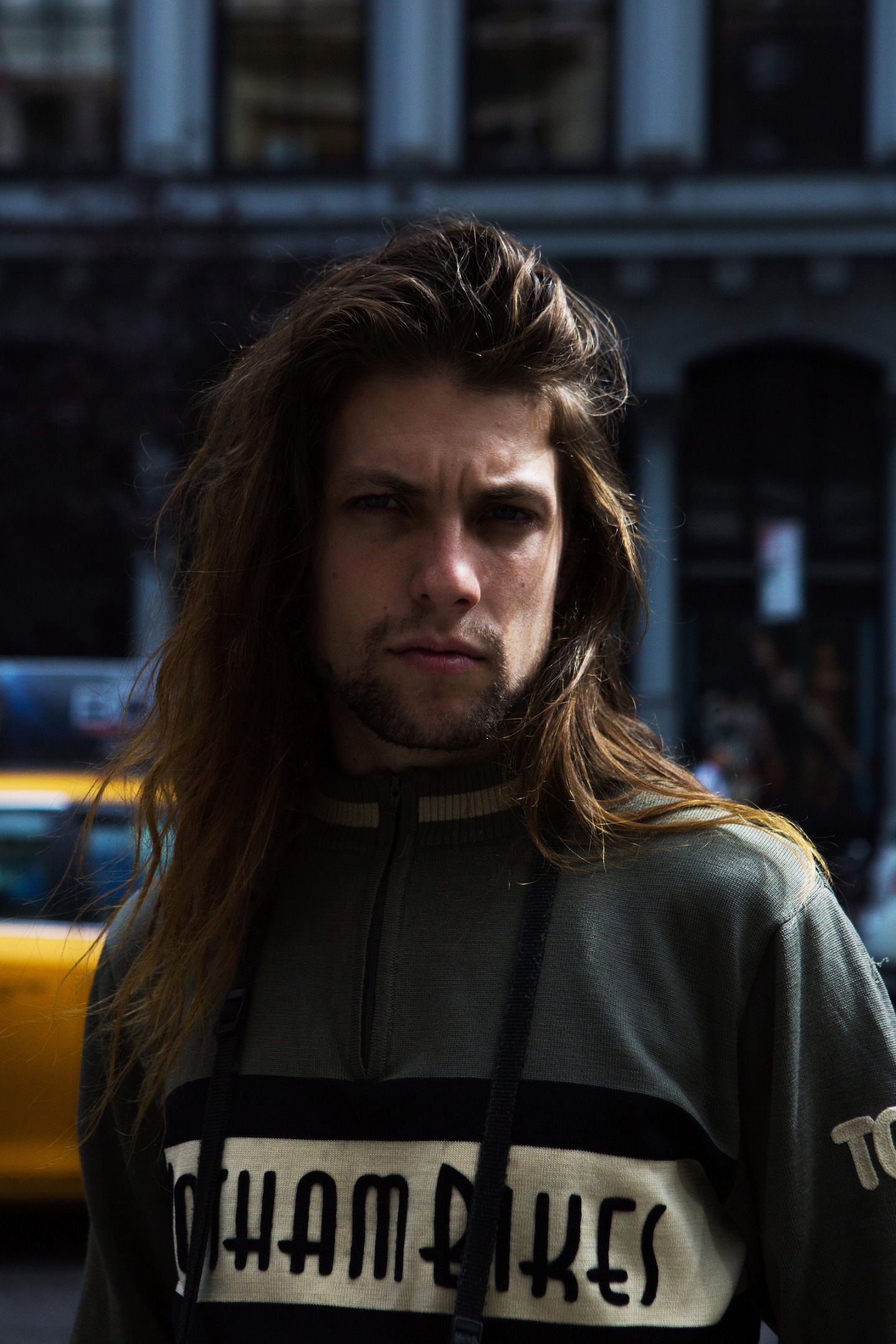 Life in New York is one of hustle, and it's crucial that your apparel supports you through any journey. In the first of a three part series, The FADER teams up with footwear brand KEEN to profile residents of the five boroughs that thrive on the pace of the fastest-moving city in the world.
Along with the fleet of yellow cabs, hordes of subway riders, and inventive street performers, bike messengers are part of what make New York so special. 24-year-old Cooper Ray, a New York native who's been delivering on his bike for over six years, sees the profession as an extension of his passion for photography. In slinking through crowded streets to deliver goods to everyone from bankers to construction workers, Ray has come to see the patchwork nature of the city through multiple lenses, documenting his hometown as it undergoes what seems like constant flux.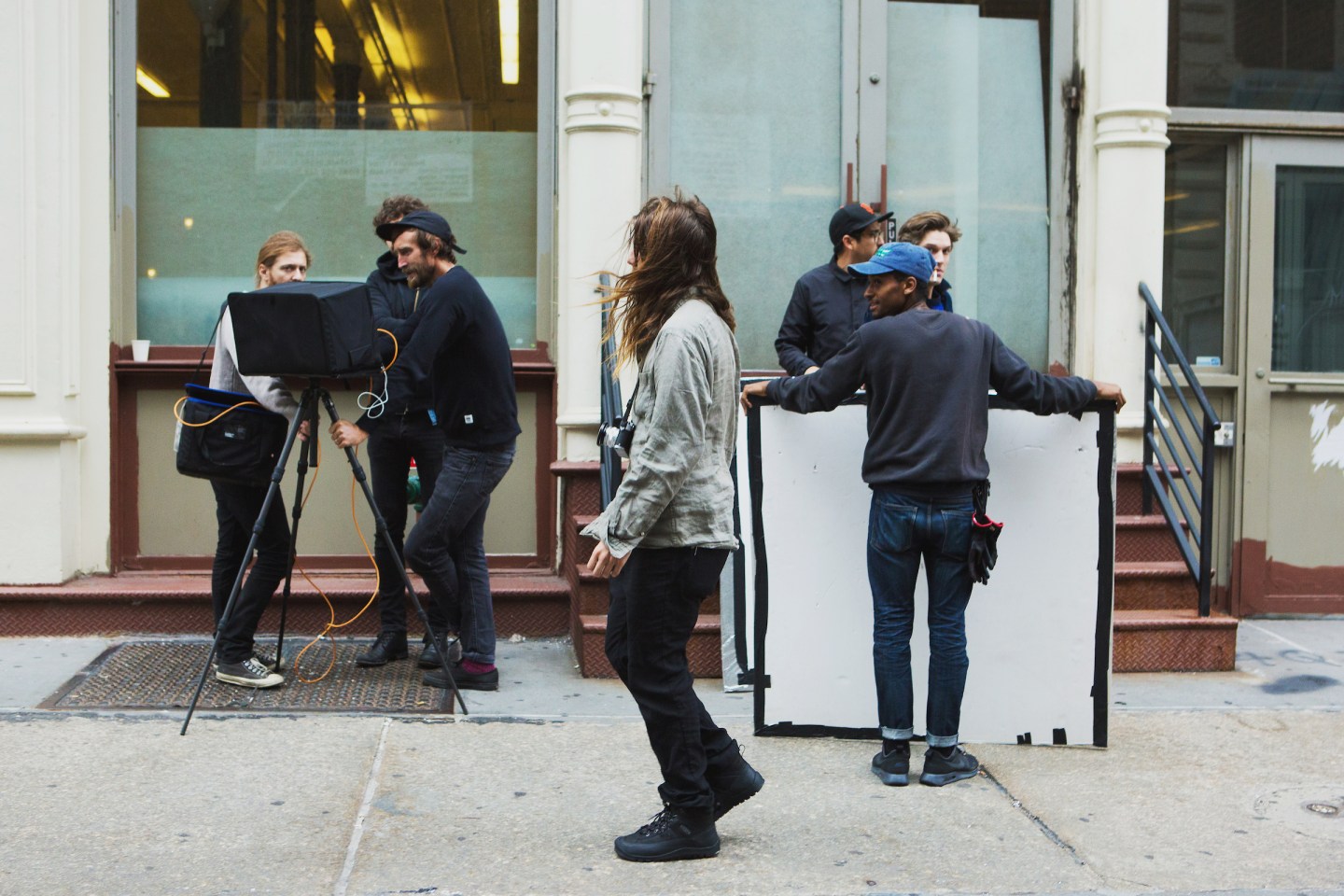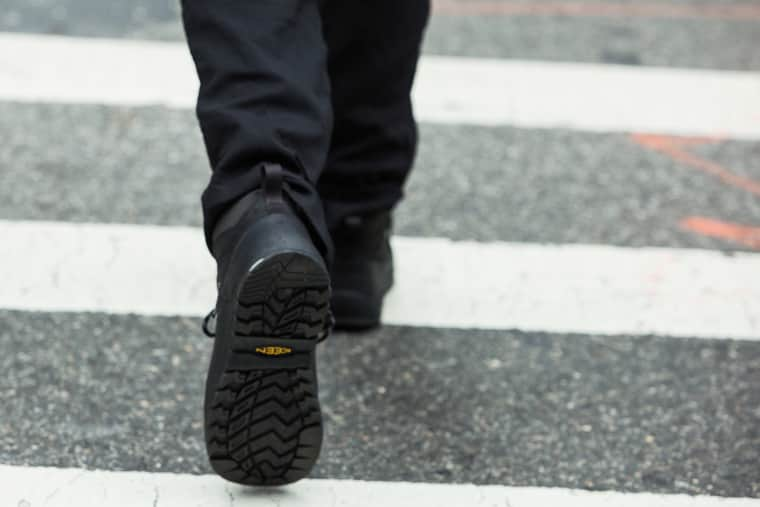 How did you first develop an interest in photography?
I grew up in New York, and my dad was a photographer. So I was always around photography, but I didn't really start taking it seriously in 2008, after I became a courier. When I became a bike messenger and started seeing so many different aspects of the city, it gave me a new level of comprehension about what was around me and how striking it was visually. Just riding a bike, I think, gives you a really great perspective on a lot of the textures of the city: where certain communities live, what kinds of businesses are in different areas, even the architecture. One of the most striking parts of bike messengering, and even just biking around over time, is seeing how rapidly things change in this city.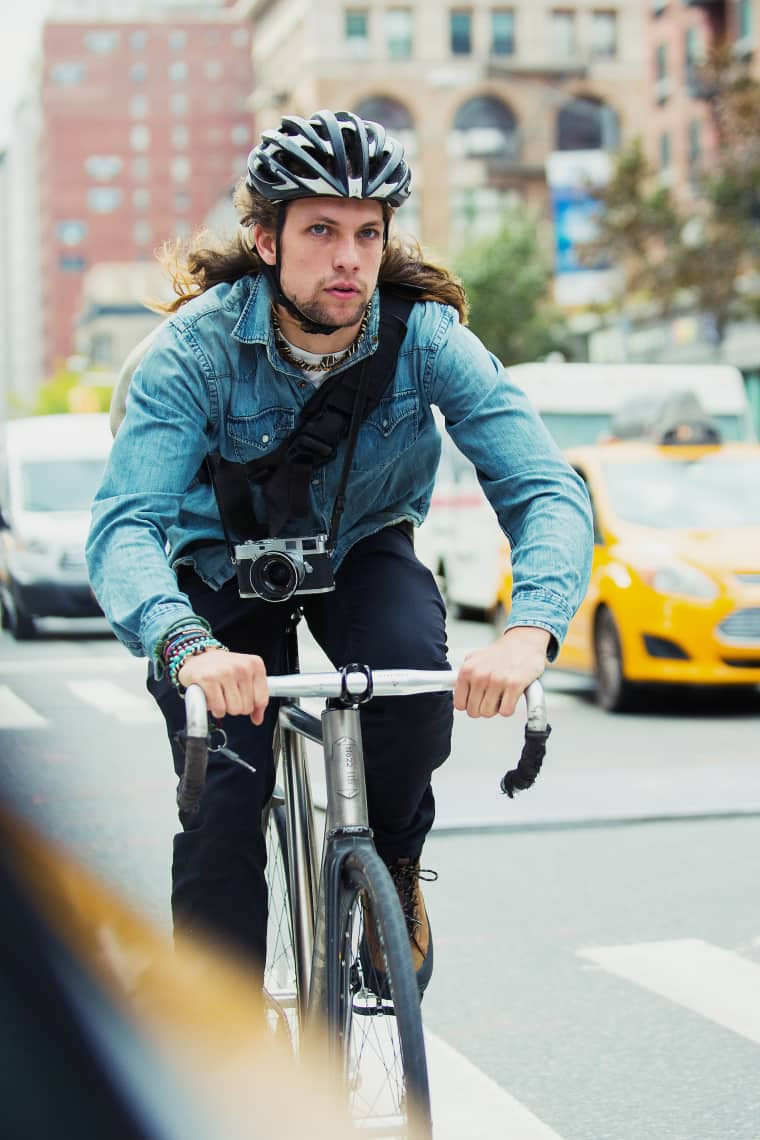 What do you think bike messengering has taught you personally?
I think a big difference between biking around the city casually and working as a messenger is that, more than just seeing the buildings, you get a pretty unique look inside. Bike messengers almost blend into the background in most of the city and as a result you find yourself in some pretty interesting places. Different galleries, showrooms, fancy office buildings — anything you can imagine, I've seen it. Riding on your bike so much also teaches you how to think two or three steps ahead of everything. It's like viewing the world in slow motion and reacting in real time. Being a courier is also grueling work, I think working a job this physically strenuous — that doesn't pay a whole lot — really teaches you something about work ethic and just how to be as resourceful as possible in every part of your life.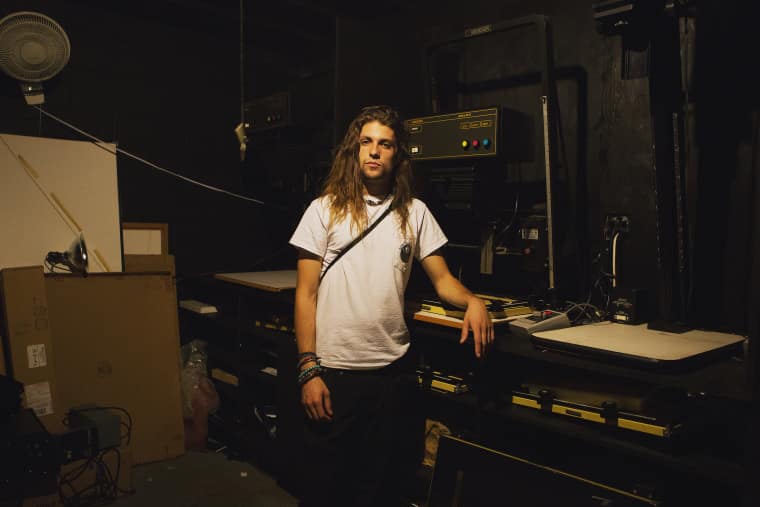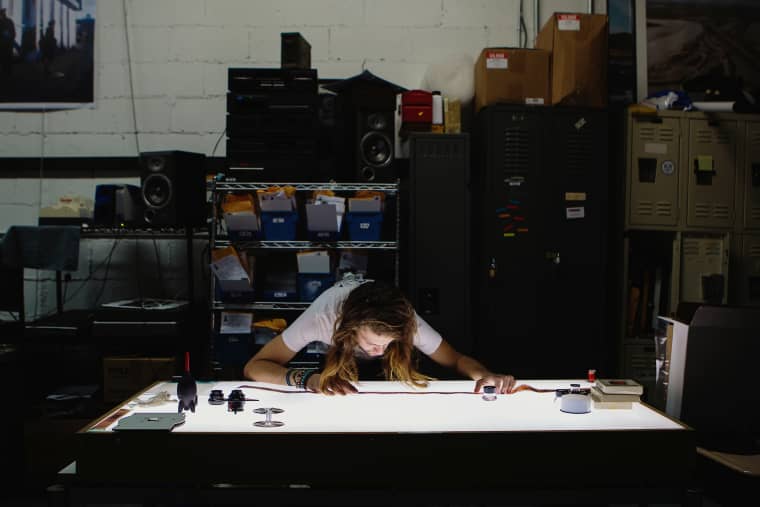 Has there been a particular photo that you had to go out of your way to shoot?
As someone who bikes through Manhattan, I might have a bit higher of a threshold for what qualifies as crazy. I do remember one time, I was at a skyscraper downtown, one of these old bank towers. I'd been to the roof of this building before and I wanted to get a shot from the top of the roof. The roof door was locked this time so I actually climbed out of the window of the elevator machine room on this 700ft tall skyscraper to get to the roof. Mind you, there's no ladder or anything like that, so I literally have to like, scale this huge metal beam. I ended up only taking the photo on my phone because I worried that reach around to grab my film camera was too dangerous. I always remember that one because I really would have liked to get a film photo up there.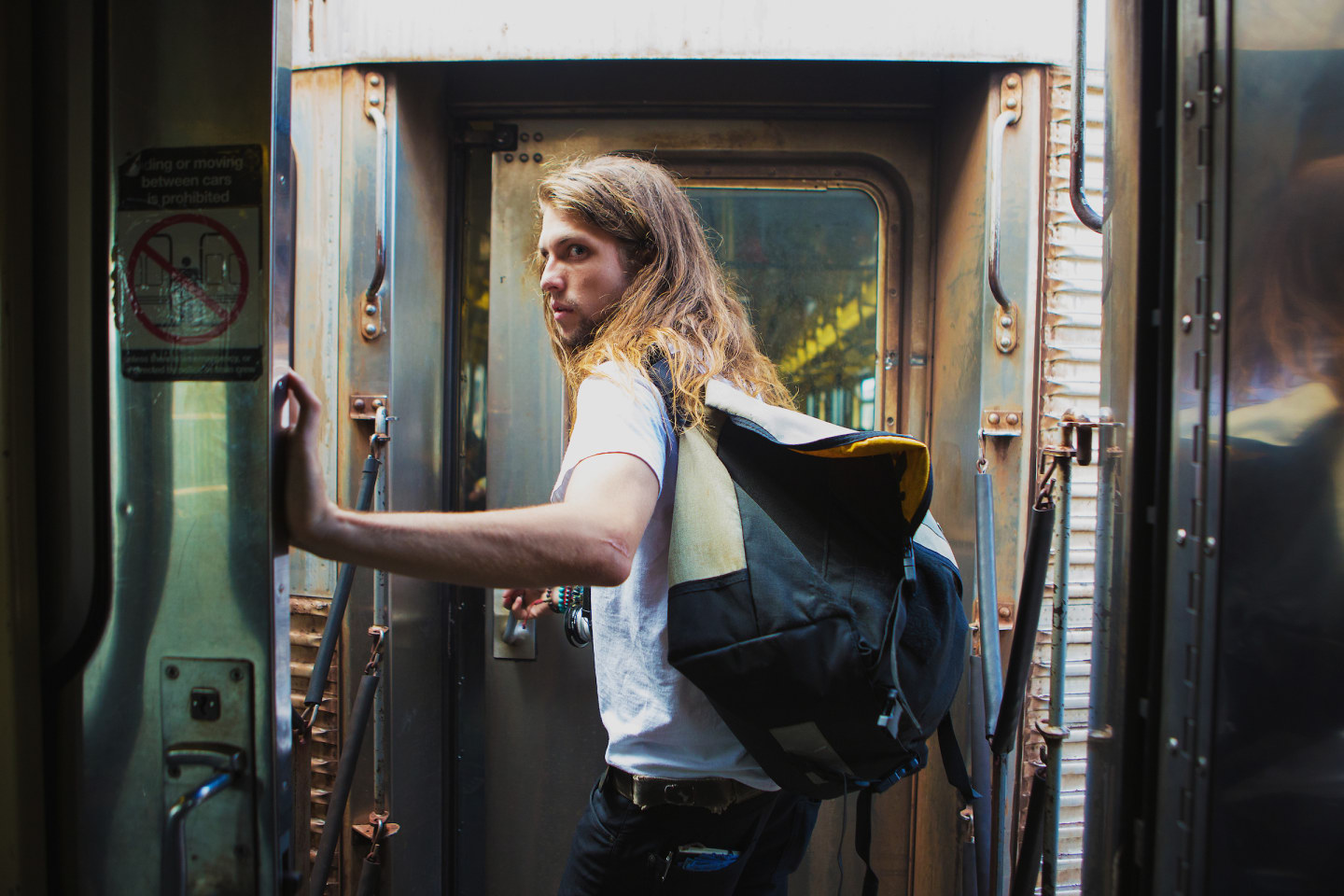 What kind of prep goes into a typical day?
I never leave home without my camera or my bike lock. One of the biggest things about bike messengering is the need to carry things. You always want to make sure you have the right bag to hold what you need to accomplish that day. The main focus in preparing to go out on my bike is functionality — making sure I have just enough to make it through any situation. Just as important as my bag, are my shoes. In the winter, its incredibly important that my shoes are waterproof and durable. I need footwear that stands up to the elements with the versatility to be able to get off my bike and deliver in any type of building, and to seamlessly be able to meet up with my friends after work. The Citizen Keen shoe fits that profile for me.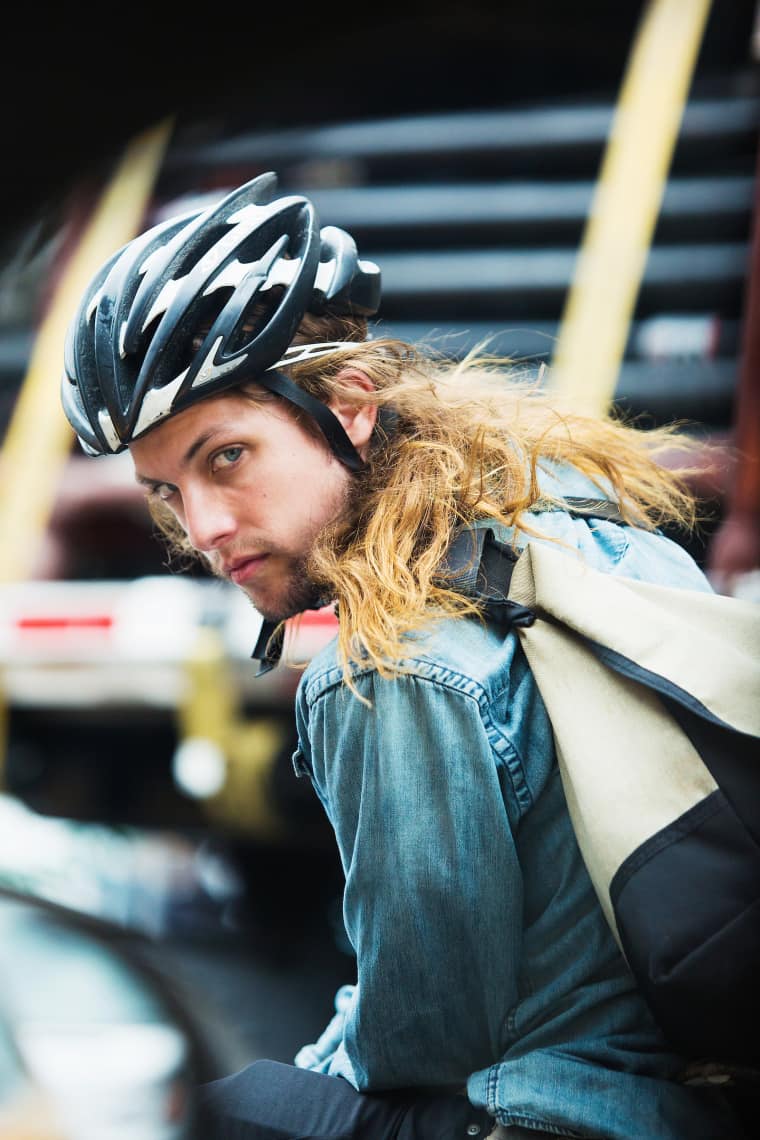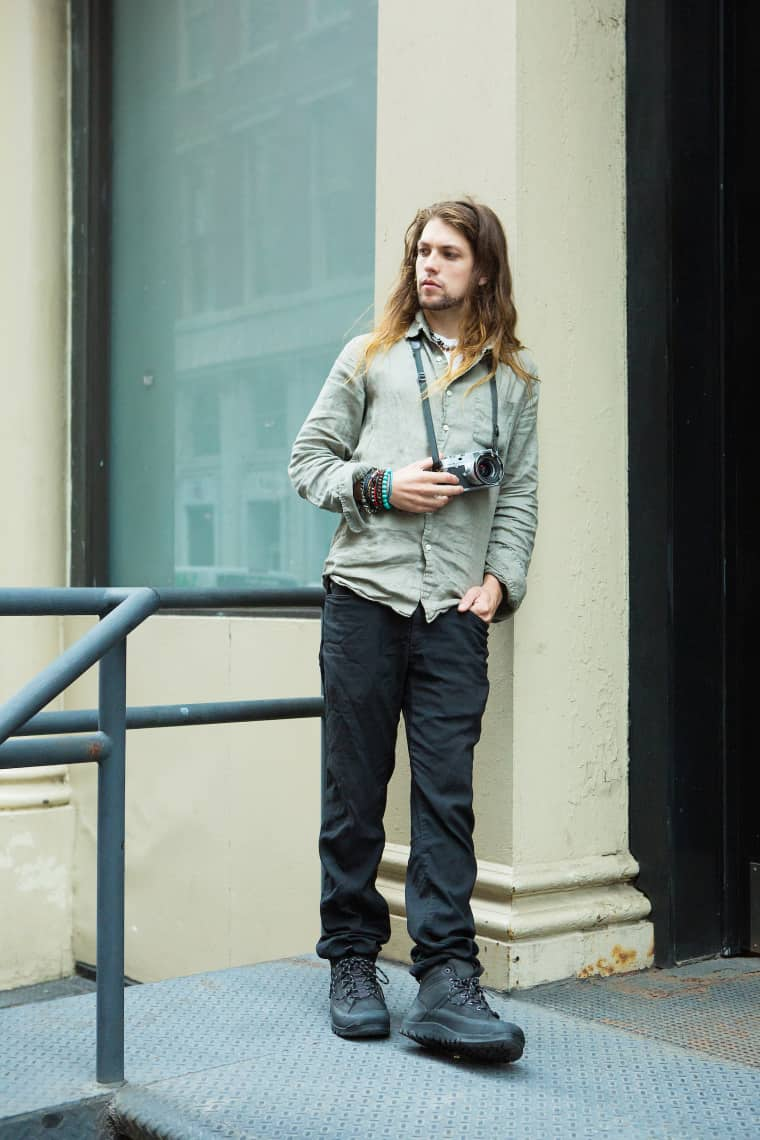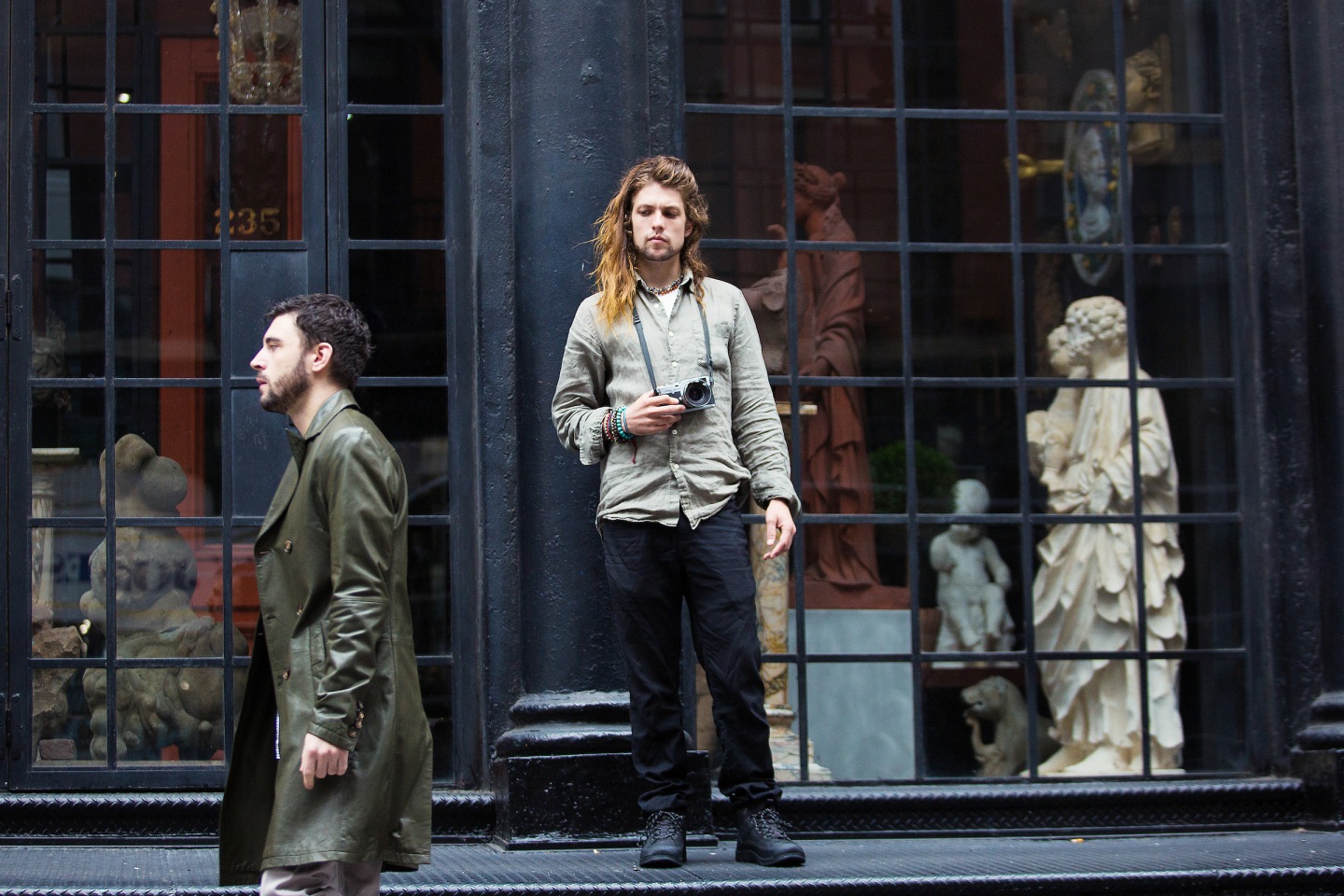 What is a part of the city you think more people should see?
I think people should walk around and experience more of the city in general. It seems like so many people who move to New York now get a job in a certain neighborhood, or in general just confine themselves. One of the main driving forces in my photography is, as a native New Yorker, how difficult it is to watch the city change so much. It's almost like my way of capturing this place, the original metropolis, for what it is in the moment. I think more New Yorkers should find their own way of doing this, of appreciating this place and all it has to offer.