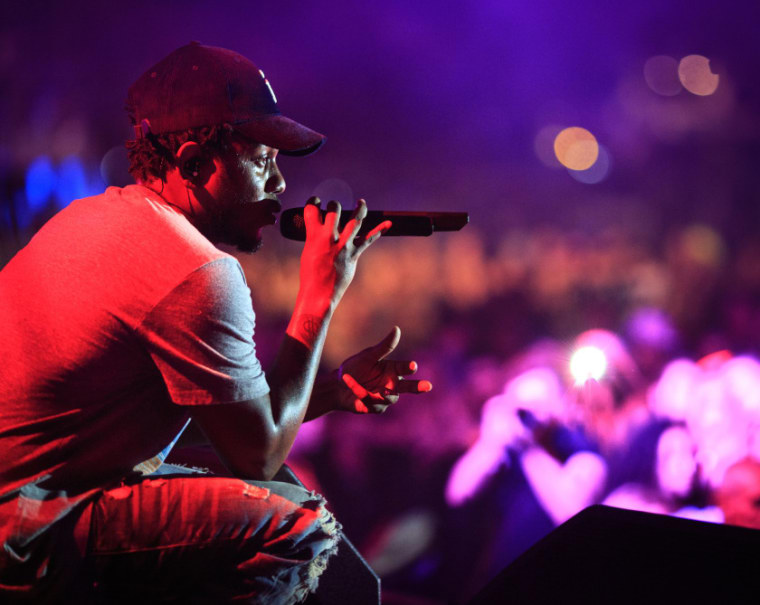 Kendrick Lamar had never met Rick Rubin when the pair sat down for a newly published GQ interview. By the end of their chat they were headed to the studio together. Lamar covers the new issue of GQ Style and was interviewed by Rubin at his Shangri-La home studios in Malibu.
At one point in the interview, which covers meditation, the writing process of "Alright," and Lamar's love of both Eminem and jazz, the producer asks his interviewee whether it's too soon for him to be thinking about the follow up to 2015's To Pimp A Butterfly. Lamar said it is, but added, "I have ideas, though. I have ideas and I have a certain approach. But I wanna see what it manifests. I wanna put all the paint on the wall and see where that goes. Maybe you [Rubin] can help me with that."
Elsewhere in the interview Rubin asked Lamar if he can see himself recording an album that he doesn't rap on. "I think I got the confidence for it," Lamar answered, saying he could. "If I can master the idea and make the time to approach it the right way, I think I can push it out."
Check out the full GQ Style interview here.