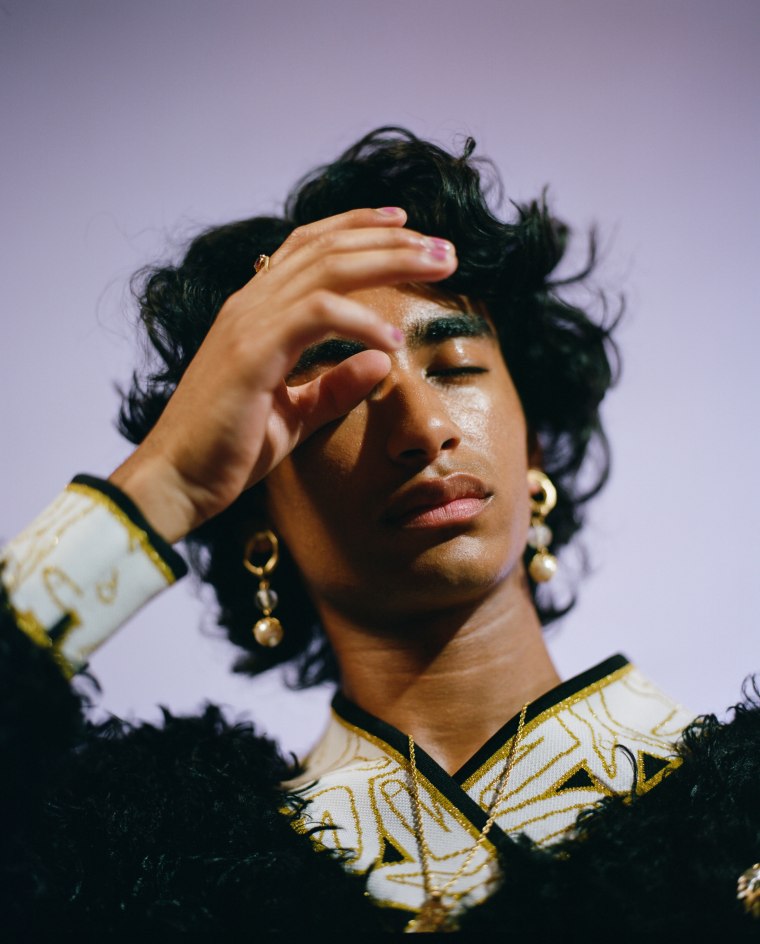 A mysterious, intriguing human called Quiet Luke appeared on my radar a few months ago. After listening to his brilliant debut single, "Where U Were," an intense combination of soulful R&B and electro-tinged rock, I couldn't get him off the brain.
Quiet Luke's real name is Alexander Luke Bahta. He's 22 years old, is in his last year at NYU's Clive Davis Institute Of Recorded Music, and is currently studying abroad in Berlin. Bahta grew up in Florida's Broward County, a suburb about 25 minutes north of Miami, a place he said he "really needed to get out of" when we spoke via FaceTime for his very first interview (at the time, he was vacationing in Greece for fall break). He's a man looking for paths visible only to him, ones that twist and change, but always lead him forward. Now that Bahta's about to graduate from NYU, he's stoked to be out of there, too. "It feels really good," he said. "I feel very free."
Beholden, which is debuting today on The FADER and drops tomorrow on Mom + Pop and Mermaid Avenue Records, is Quiet Luke's debut EP, a project he describes as "an exploration of the modern ego and of the warlike nature of love." Across four songs and 13 minutes, Bahta explores every angle of himself. The EP's standout, "Escapist," serves as a kind of thesis: You only get one life, he sings, his voice earthy over soaring production and glowing guitar lines. I know my role but/ I'm so afraid/ I don't know why I keep going this way/ There's no escape. Bahta is all about finding ways of escaping, to purge the past — but it's more transformative, self-refreshing, and independence-striking than simply running away. And with the release of Beholden, Bahta is beholden to no one but himself.
Why are you called Quiet Luke?
It really just came to me. It was almost like an epiphany. Luke is my middle name. And the word quiet — I loved how it looked on paper when you wrote it out. It was the perfect amount of sharp, but also inviting and grand. I had never seen anything like that. I loved the letter 'Q', It was abstract, but so me in a way that I just had to go with it. I liked the idea of putting two simple things together to make something unique.
I was quite young when I chose the name. Like, sixteen. I was getting really into Eastern religions at the time, I was very into Buddhism, and I liked the idea of sitting in a corner being contemplative, being a better listener than a speaker. It has a lot to do with power. I wanted to take in as much as I could so I could be as strong as possible. It's not literal, even though I am a quiet person. A lot of people have to ask me to say things twice.
Does that kind of spiritual isolation tie into this idea of escaping, like the way your song "Escapist" feels like a getaway grounded in consciousness?
"Escapist" sums me up in so many different ways. I had an idea to do a song like that for a long time. Growing up in Florida, I didn't feel part of the culture there, but I felt like I had my room, and my music, and my own space that was mine to escape into. I drew a connection [between] this kind of easy life you have in the suburbs, and how those kids end up doing things to get out of [the suburban landscape] and turn that into fantasy, you know? They give themselves their own origin story and their own mythos, even though they're just living in little houses that are all spotted out. It was very mundane, but I tried to make it interesting for myself.
In what ways?
Making music, really. There were other things that went along with that, like delusions of grandeur, almost. But not in an evil way, just in a childish way — imagining that you could go to New York City and chase your dream and stuff like that. That was what I wanted to do, and I ended up doing it. I didn't really know where to go, really, but I knew that going to New York would be better than staying there. There was really nothing in Miami for me.
So, now that you have this EP done, what's the plan?
So much! This EP was really important for me, it was really important that I made it. At first I was trying to make something that was closer to seven or eight songs, but I ended up cutting song-by-song, and this was the strongest, most boiled-down version of it. Then I looked back at it as a mirror and said, OK, this is what I was trying to do in that period.
Moving forward, I've felt so much more comfortable and trusting in my abilities. I've been writing a lot of stuff on guitar lately, and I think that body of work is going to become my first album. I'm trying to have a lot of music coming out for the next 1-2 years. I just really like what I've been doing lately. I have little projects I want to put out, and this EP is a great first step.
You've been producing as well, right?
Yeah, I've also co-produced a lot of music and executive produced a whole album for my friend Santangelo, Jaded. He has a design company called Gnatas, and they helped me with the art direction for Beholden. I really want to start producing more for other people, too. Now, with this EP, I'm not scared to really be myself as a producer, as an artist. I'm going to start putting more out because I feel really good about where I'm at.
Do you think it's been working out for you, moving to New York and all this traveling?
I've definitely developed in a way that's set me up for much, much better than what I would have been [at home]. I would've probably ended up going to a state school and not having enough time to be creative. That's the one good thing about the school I go to: it's very artsy-fartsy. They let you do your projects, and it's graded on merit. If you do good work and you apply the concepts they teach you, you can pass and do well.
Traveling has definitely helped me a lot, too. Since I've been [in Athens], I've been thinking about how lucky I am. I was on a boat in the middle of the Aegean Sea, just looking at [the islands] — they look like mountains, but they're islands, they're just mountains in the sea, some of them don't even have people on them – and I was just thinking about how big the world is. That's so cliché, but I just felt really small. Not in a sad way. I almost felt like my life doesn't even matter, so I might as well have a great time.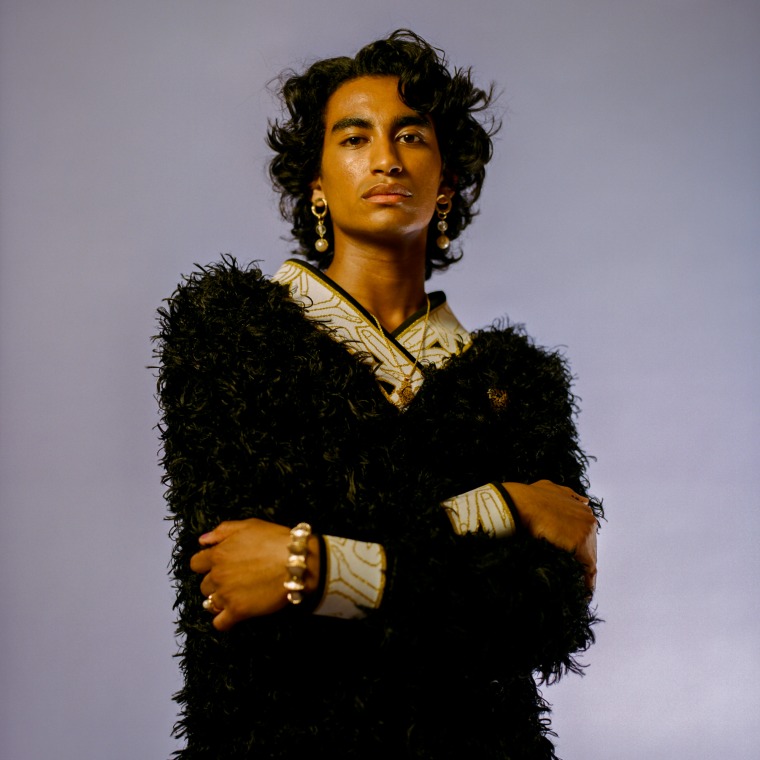 Beholden is out October 21 on Mom + Pop / Mermaid Ave Records