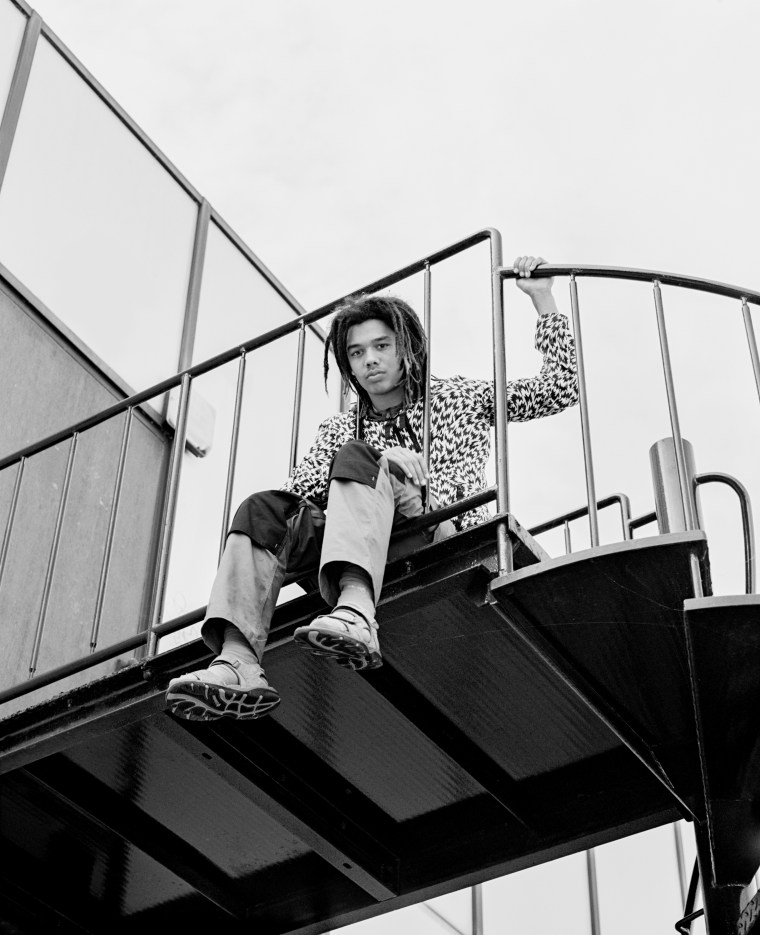 18-year-old south Londoner Cosmo Pyke has a lot of strings to his bow. As well as being a singer and multi-instrumentalist, he's a skateboarder, spray paint artist, and a model — spot him in Frank Ocean's "Nikes" video. It's not surprising, then, that he doesn't have a lot of time for sitting online, as he makes clear in the stoner-friendly acoustic pop of his debut single "Social Sites."
"The first verse is about how the digital age dumbs the youth leaving them with nothing to say," Pyke explained to The FADER over email. "Finally, the third verse suggests breaking up a relationship, leaving the audience wondering about the way the social networking shows that we are ignorant to what's really going on inside us, and what our true feelings really are. Or it just means I'm a prick; listen to it and you'll find out."
"Social Sites" is the first single from Pyke's upcoming debut EP Curser's Lament, created with Grammy-winning producer Fraser T. Smith, and due out in early 2017.