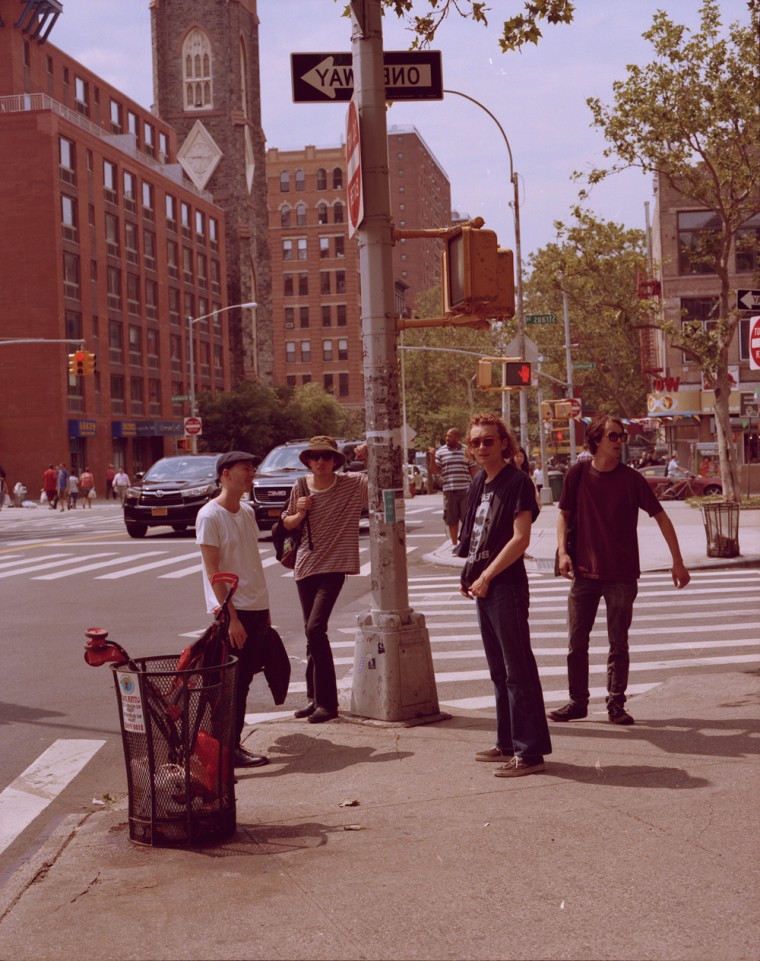 Splashh, the Australian band who found a home and fans in England, return today with new single "Rings." It's the first taste of the group's forthcoming second album Waiting A Lifetime, which will be released in early 2017.
Recorded at Brooklyn's Rare Book Room Studio, Waiting A Lifetime is an album written by band members Sasha Carlson and Toto Vivian as they divided themselves between London and New York. "Rings" is an urgent and buzzing garage rock song that hums with an energy that belies its slacker heart. Packed with hooks and drowsy lo-fi verses, the track sees Carlson sing about his fears before lamenting, I would change if I could.
Speaking to The FADER via e-mail, Splashh said,"'Rings' is the first single (also the first track) from our forthcoming album Waiting A Lifetime. The song is a battle between making the right and wrong decisions. It sounds and feels chaotic like life does sometimes and coming to terms with growing older. "
Listen to "Rings" below.
Splashh's next headline show is on November 7 at London's Moth Club.