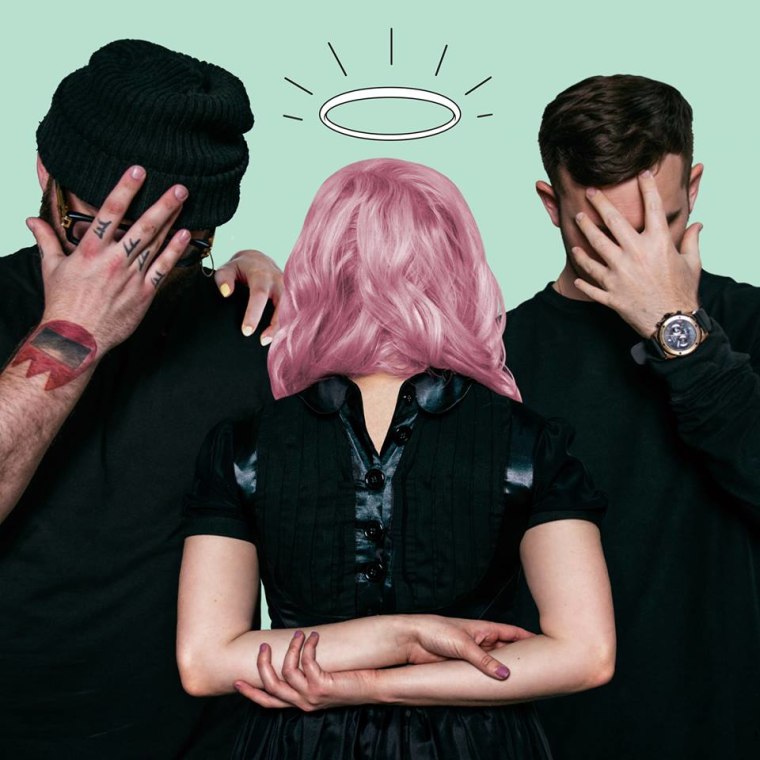 Expect to hear these songs a lot soon, assuming you haven't already. Terror Jr is a "pop supergroup" made up of producers David Singer-Vine and Felix Snow, and a singer who just goes by Lisa, and who definitely isn't Kylie Jenner.
A quick and dirty inventory of other relevant information: Singer-Vine and Snow both had a history of hitmaking—the former as half of Berkeley, CA's The Cataracs, and the latter as a producer for SZA and others—before the two linked up in 2014 to work on a variety of projects. Most recently, the duo scored an absolute smash with Kiiara's "Gold."
Bop City is an eight-song EP that follows the success of single "3 Strikes" and "Sugar," and finds the trio at the height of their powers. In other words, it's high-serotonin pop slap, mostly about sex and drugs and love, and engineered to please. Listen the whole project below.