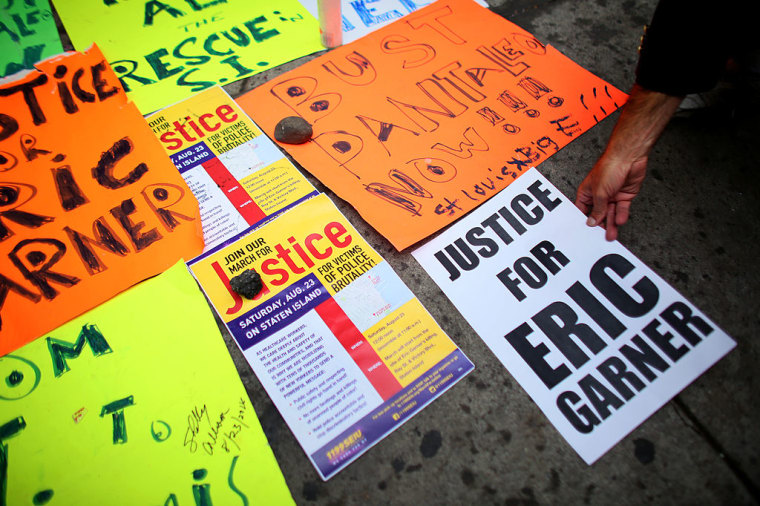 The Justice Department has replaced the team of F.B.I. agents and lawyers that had previously been investigating the killing of Eric Garner by New York City police officer Daniel Pantaleo in 2014, The New York Times reports. The government is hoping that the change in personnel will push the case forward after many delays.
Eric Garner was killed on a Staten Island street corner, after officers confronted the 43-year-old for selling untaxed cigarettes. Garner's death, due to suffocation, was caught on video and his last words, "I can't breathe," became a rallying cry for protesters against police violence. Ramsey Orta, the man who recorded the killing on his phone, is now serving four years in prison on unrelated charges.
The ongoing investigation into the death of Eric Garner has been delayed due because the F.B.I. has been at odds with prosecutors at the Civil Rights Division at the Justice Department, who have argued that there is clear evidence to bring criminal charges.
Federal officials told The New York Times that the F.B.I. agents who had been investigating the case were replaced by agents from outside of New York, adding that federal prosecutor from Brooklyn were no longer assigned to the case.