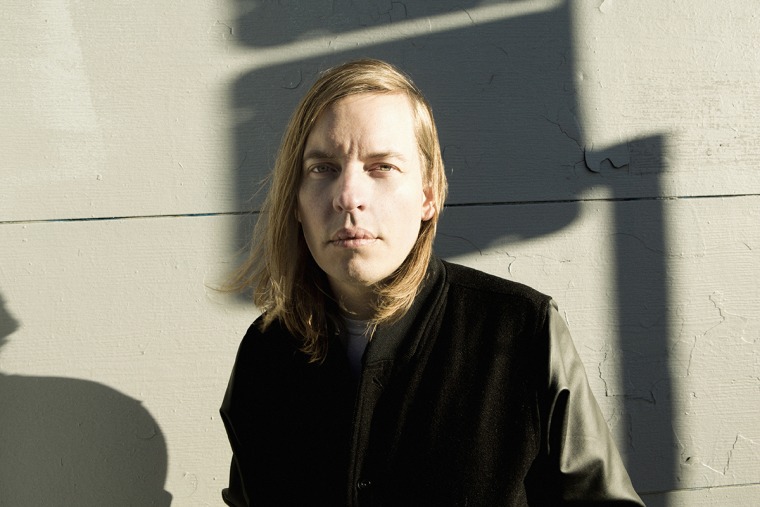 Both as the frontman for the underrated Ann Arbor indie-rockers Saturday Looks Good To Me and in his solo work, Fred Thomas has a knack for churning out tunes with a kind of wary literary charm. At the same time, Thomas knows his way around the vernacular of the modern frat man. "A six-pack, thirty-rack, brick wall / I'm gonna drink 'em all," he announces on his new single "Brickwall," off the upcoming Changer (January 27th, Polyvinyl). Thirty-rack?! Clearly, this is a man who has spent some formative years in a college town.
"I think everyone at some point or another can relate to the kind of late-night, one-or-two drinks too deep desperation that the song is about," Thomas tells The FADER via email. "In a way, the songs on Changer weave through different phases of life, taking direct inspiration from vivid sections of my own experiences, from teenage days working shitty jobs at the mall to the incredible sense of safety and joy I felt playing in the ocean on my honeymoon last year. 'Brickwall' tries to sum up the feeling when all your friends are getting it together and seem to be adjusting to life nicely and you're still fucked up and drunk-dialing your last failed lover."
Listen to "Brickwall" – premiering right here, right now on TheFADER.com – below.
Upcoming Fred Thomas tour dates:
11.15.16 – Des Moines, IA @ Vaudeville Mews &
11.16.16 – Madison, WI @ High Noon Saloon &
11.17.16 – Bloomington, IN @ The Bishop &
11.18.16 – Grand Rapids, MI @ Pyramid Scheme
& w/ Protomartyr