We get it — all those Halloween parties you mentally declined a month ago are coming up tonight, or tomorrow, and suddenly you're itching to go out. Only one problem: you don't have a costume. Before you run out and spend two hours waiting in line at a party store, or give up entirely, take a look through this list we've put together. It plumbs some of hip-hop and R&B's most iconic — both older and more recent — moments for inspiration for simple yet effective costumes. They should be easy to put together (three items or less), yet obscure enough that you won't have to twin with anyone. And above all, they're low-key, so you won't look like an idiot on your way home.
Your favorite solid color pajamas + two like minded friends + matching lipstick = TLC in the "Creep" video
An all-white suit + anything green and low-cut + a bucket of bronzer = P. Diddy and J. Lo's iconic Grammys moment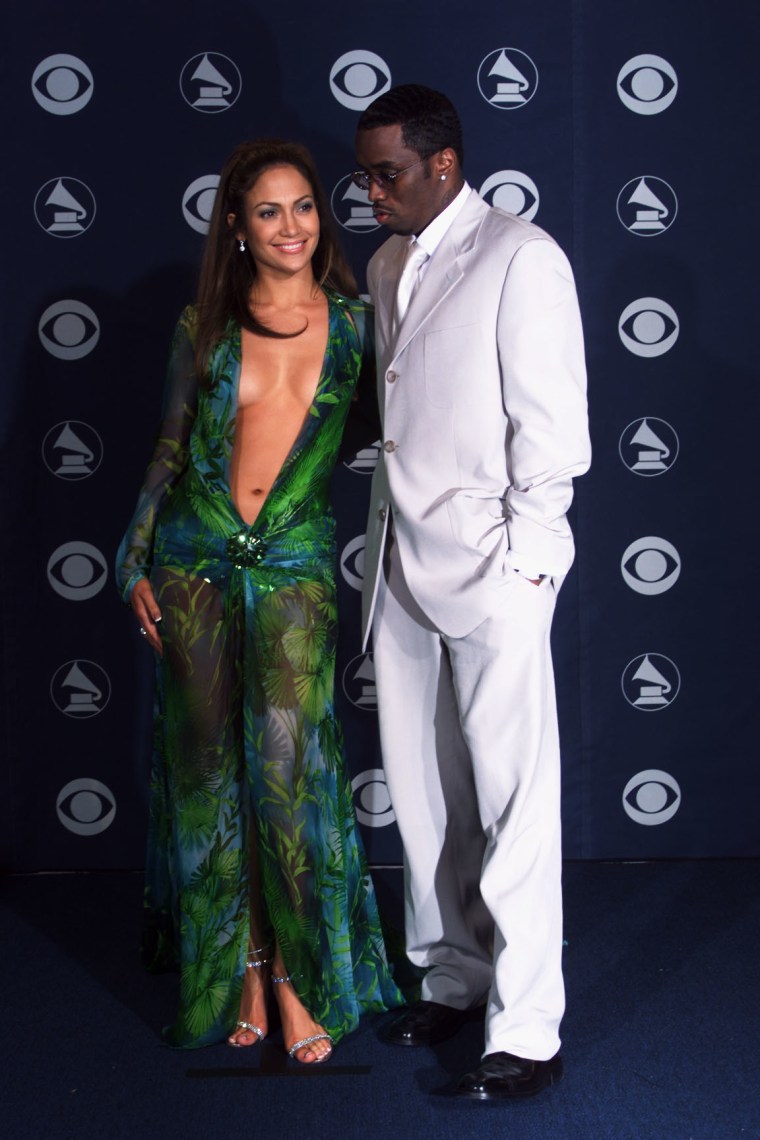 A tie-less suit + vintage fabric + a pillow = Kanye and pregnant Kim at the Met Ball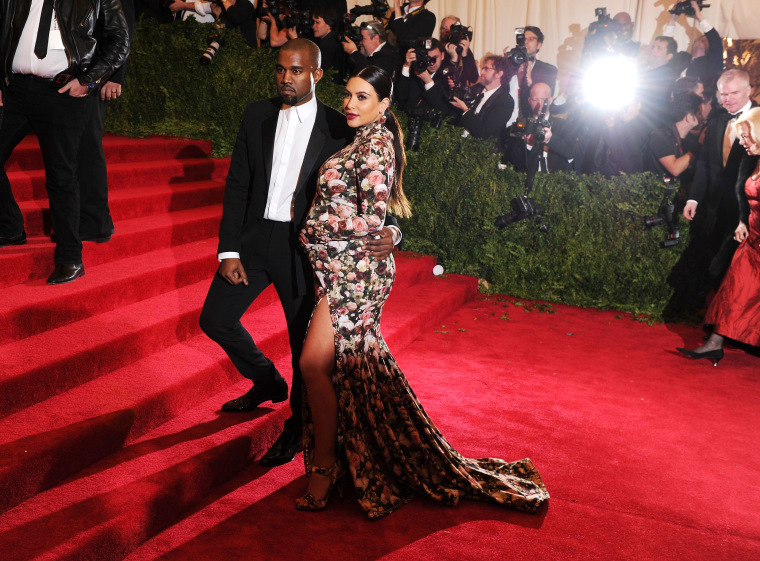 A sumo wrestler costume + black spray paint + a bike helmet = Missy Elliott circa "The Rain (Supa Dupa Fly)"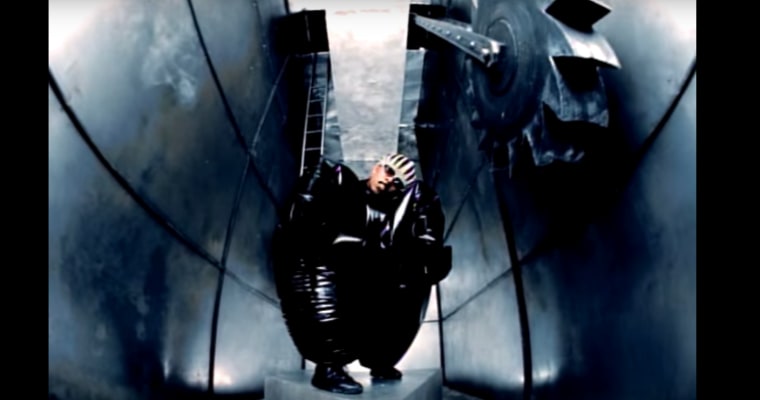 A mesh bodysuit + electrical tape + a long black wig = Nicki Minaj in 2016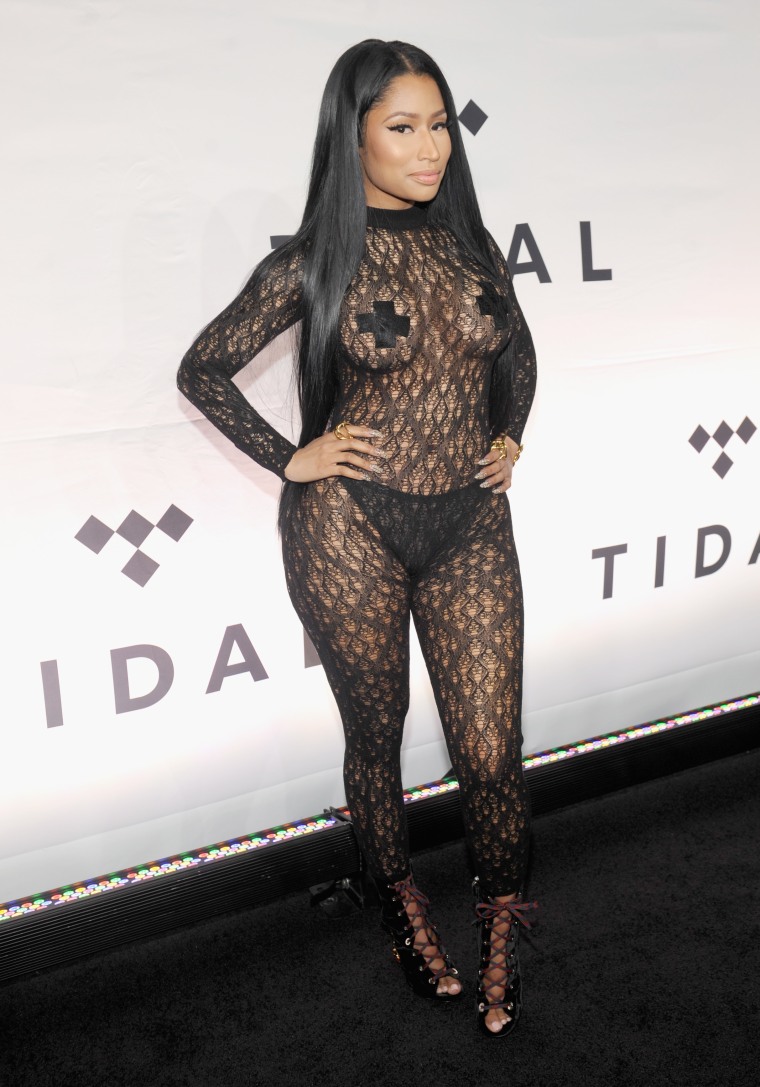 White crop top + low rider jeans + a white bandana = 2000s era J. Lo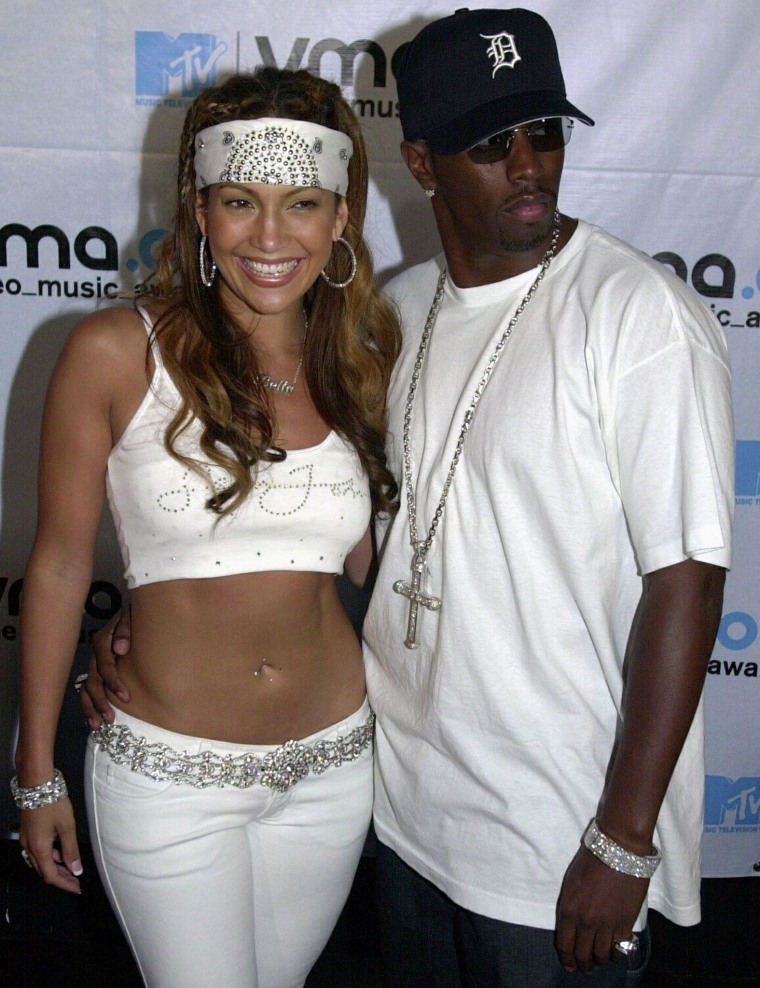 Oversized tuxedo jacket + silver choker + tights = Rihanna at the 2014 British Fashion Awards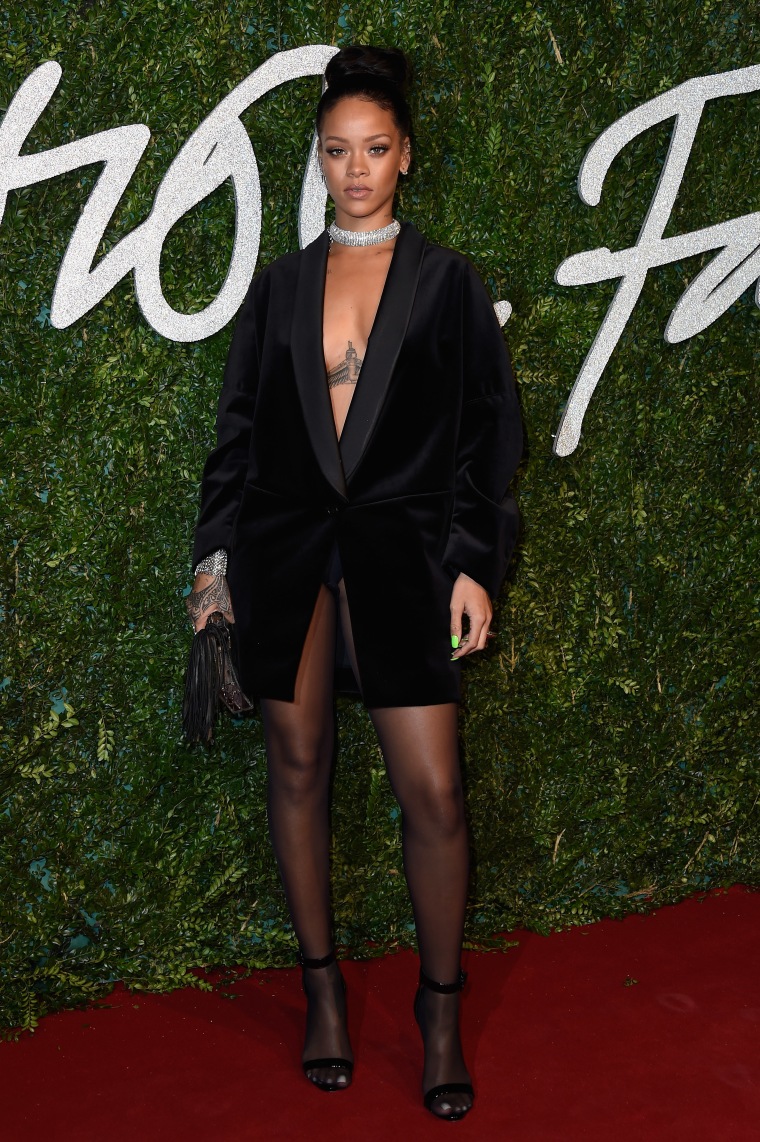 A tank top + men's jeans + a chain = Ciara in the "Like A Boy" video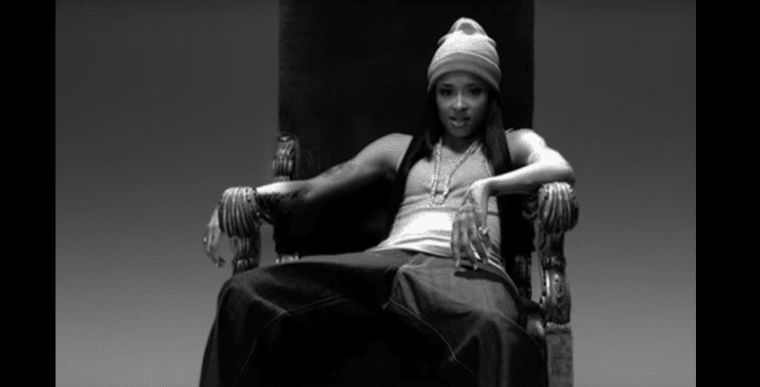 Leopard fabric + sunglasses + a trophy = Mary J. Blige at the 1996 Grammys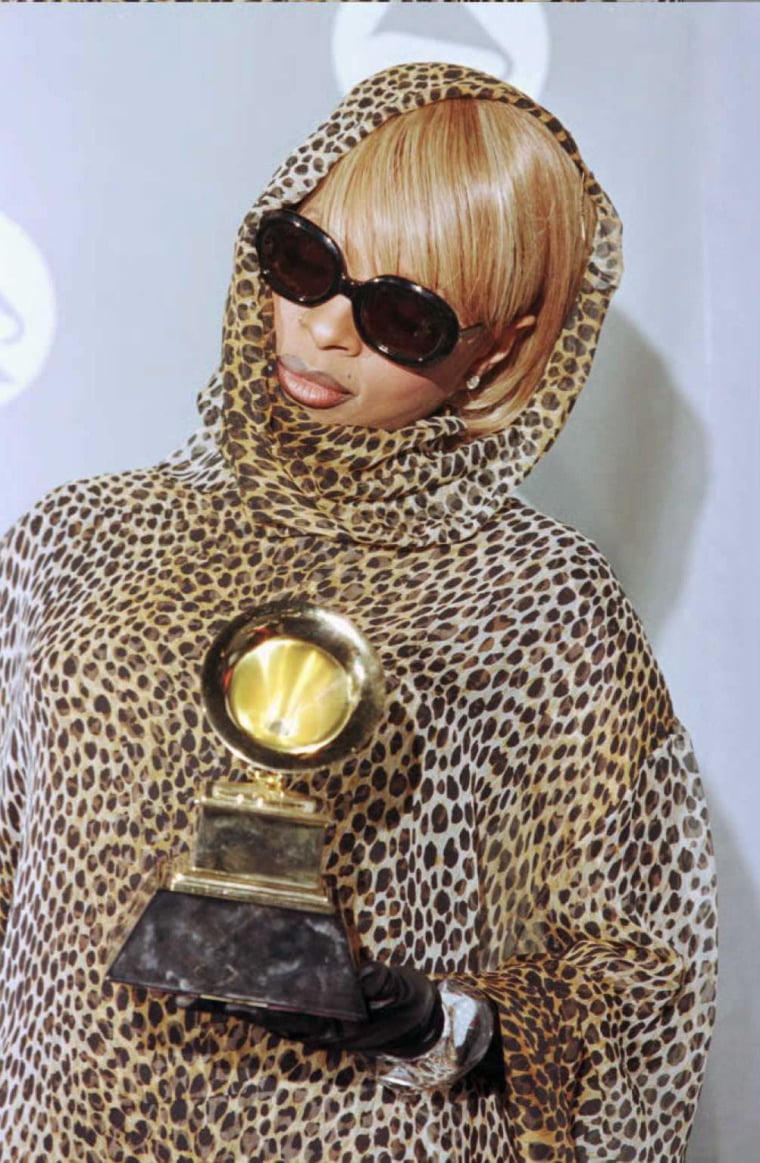 UConn Jersey + Band-aid + chain = Nelly in the "Dilemma" video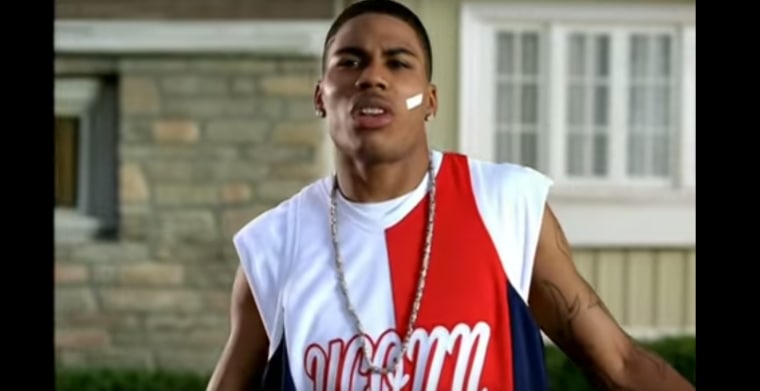 A black leotard + artfully placed black ribbon + wet-look hair gel = "Drunk In Love" Beyoncé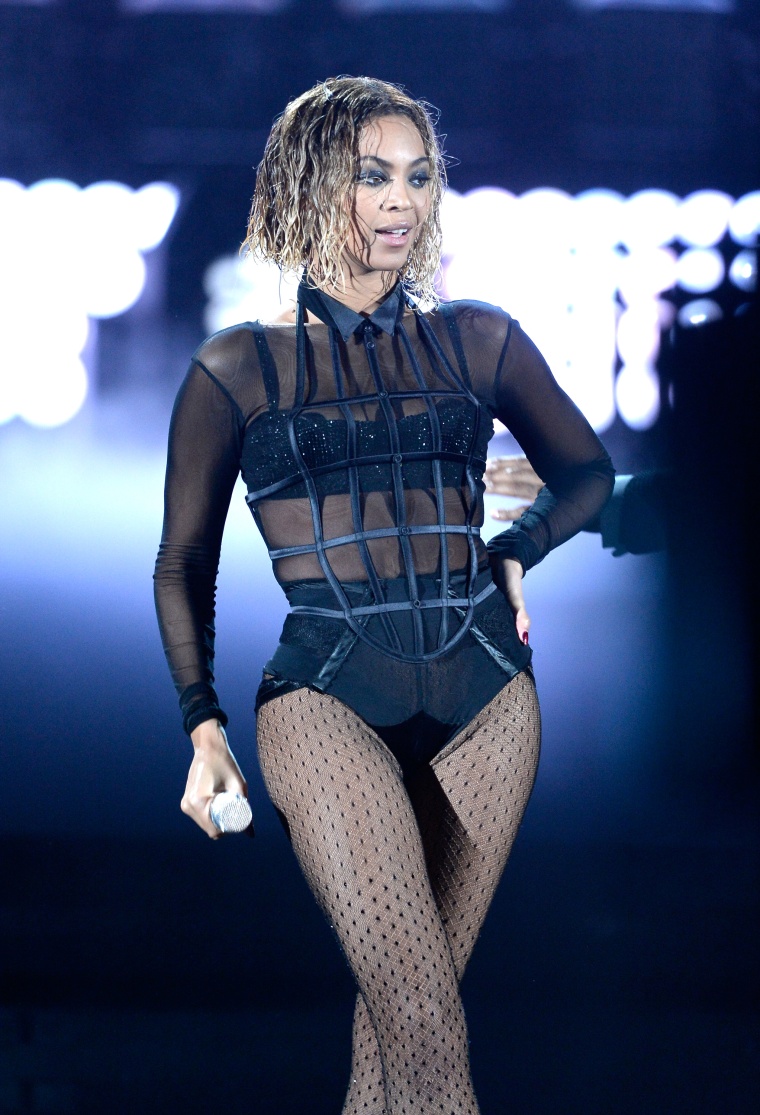 White tees + denim overalls + 3 friends = Blackstreet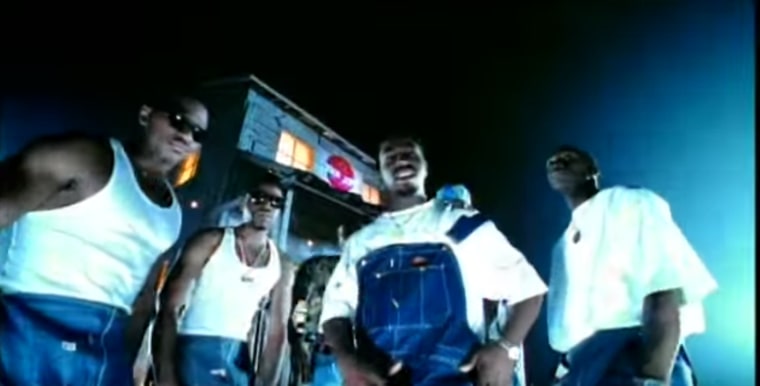 Your best '90s monochromatic outfit + matching sunglasses + a matching wig = Lil Kim circa "Crush On You"
A black suit + a Zorro mask + cornrows = R. Kelly at the 2004 Grammys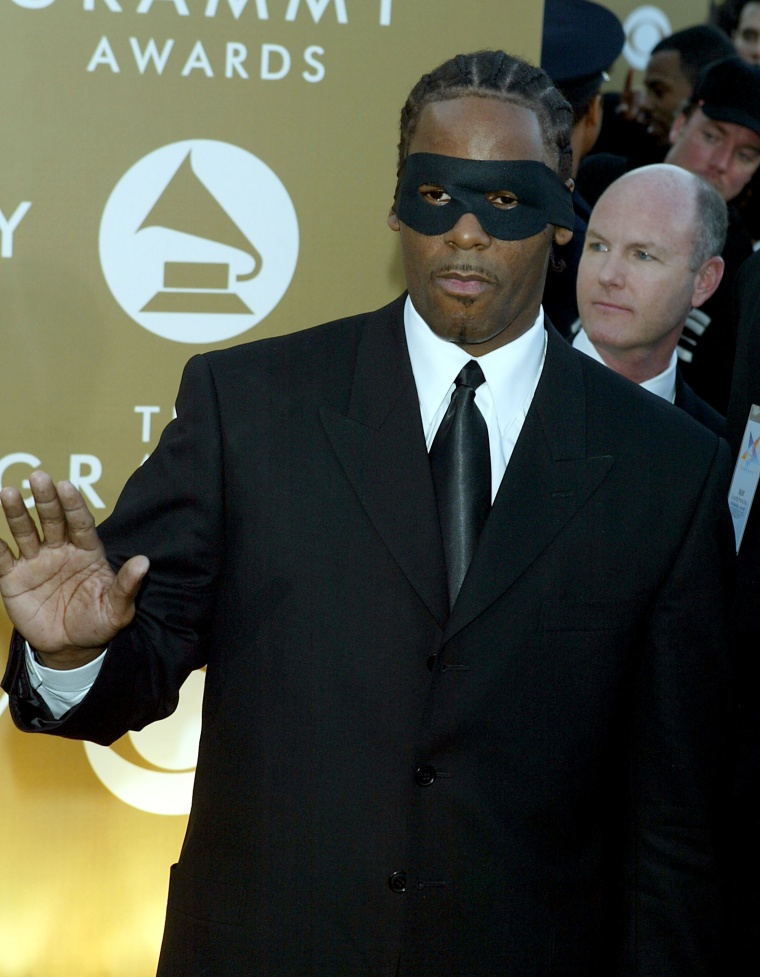 Washed-out denim skirt + slinky top + long brown wig = Rihanna in the "Work" video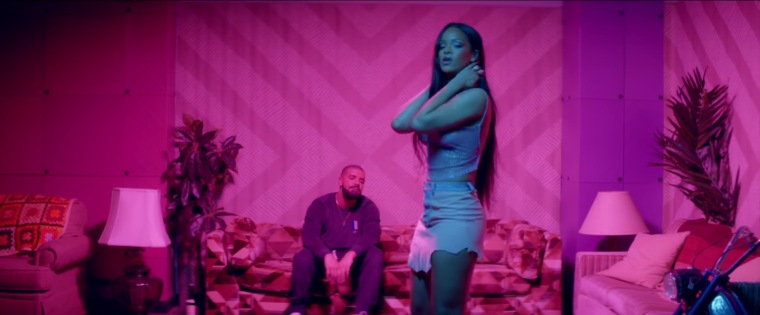 Girl Scout uniforms from Salvation Army + scissors + khaki pants = Destiny's Child circa 2001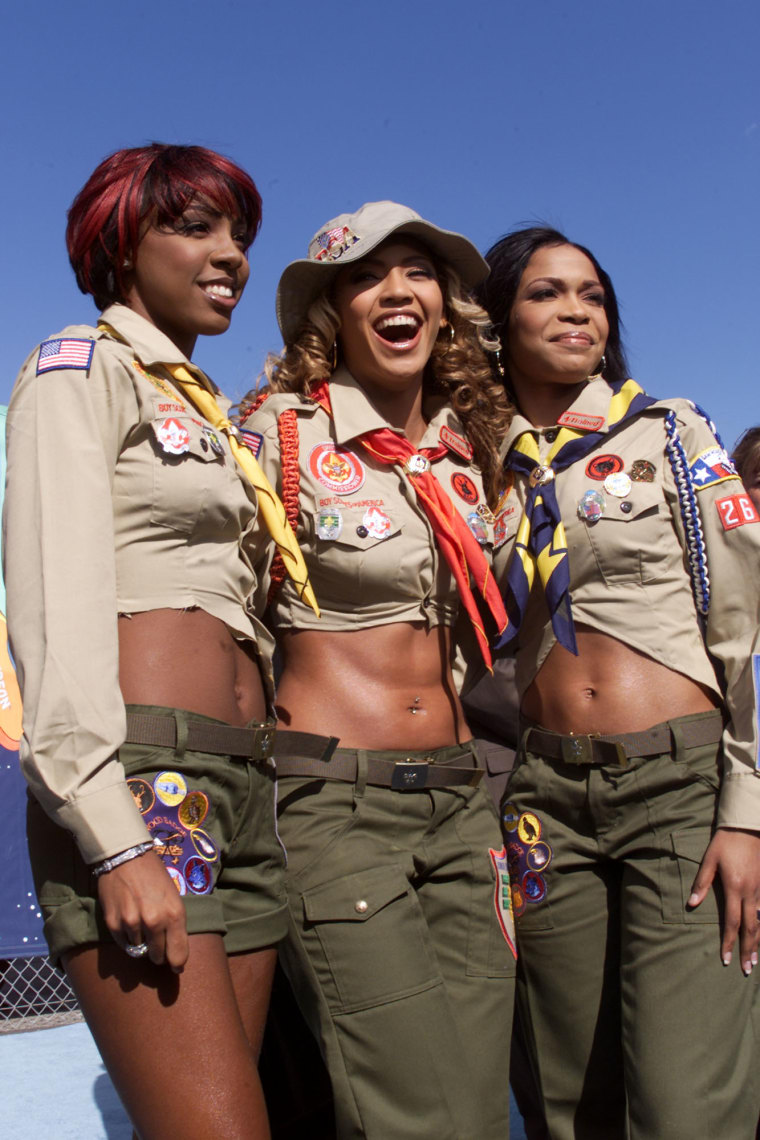 A green dress + yellow fabric for a head wrap + statuette = Erykah Badu at the 2000 Grammys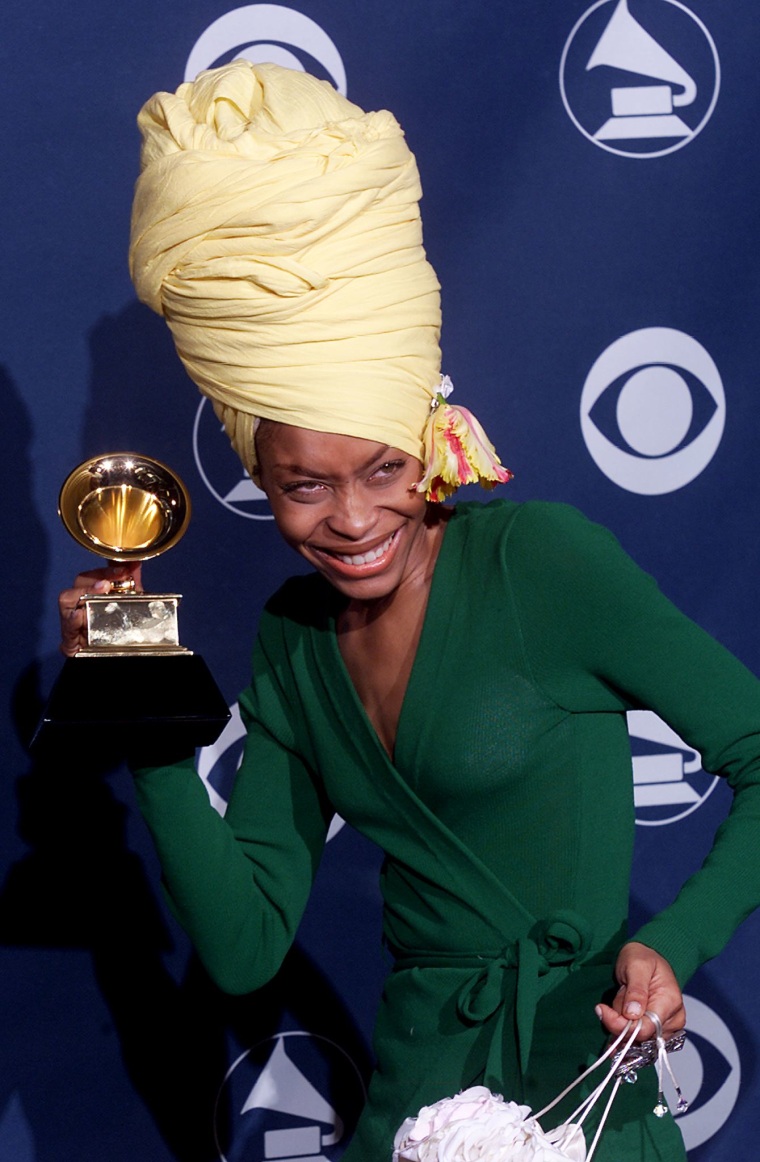 Purple shirt + white fuzzy hat + bedazzled sunglasses = Snoop Dogg circa 2001
Undone leather jacket + black bra + loose curls = Janet Jackson circa 1998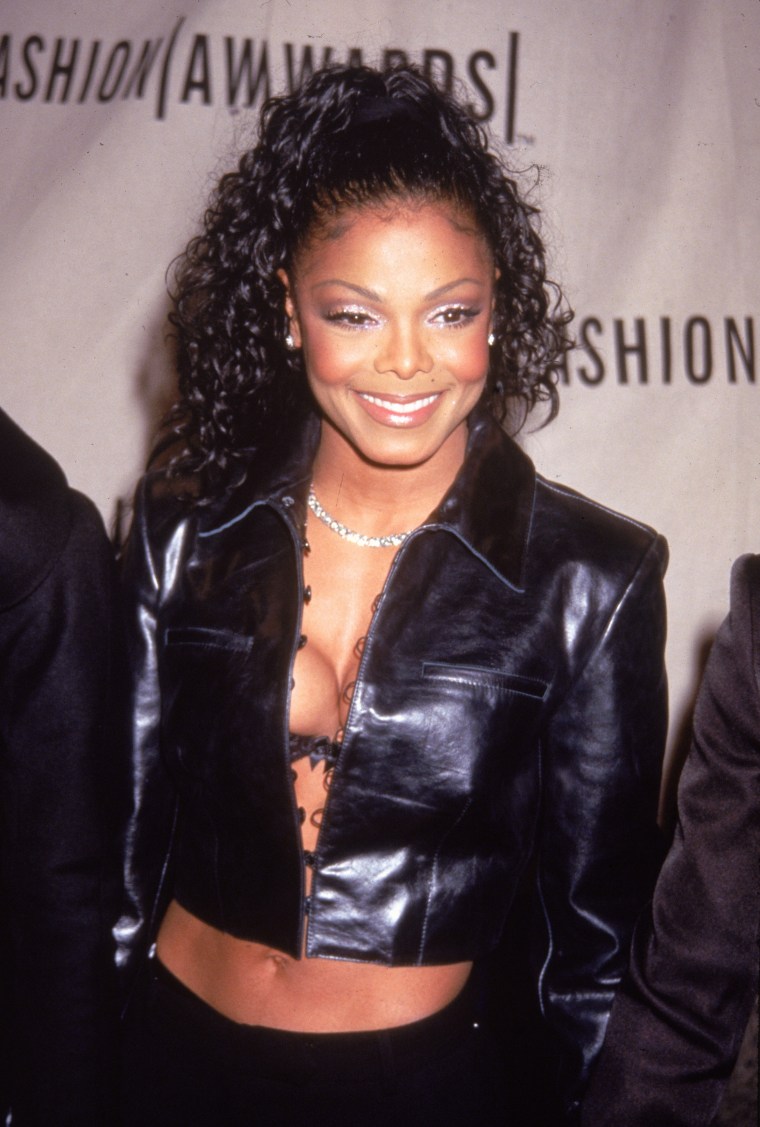 Red tracksuit jacket + big hoops + permanent marker to draw paws = Eve