These Are The 11 Producers Behind Your Favorite Grime Tunes Right Now
Get to know the beatmakers behind the bars.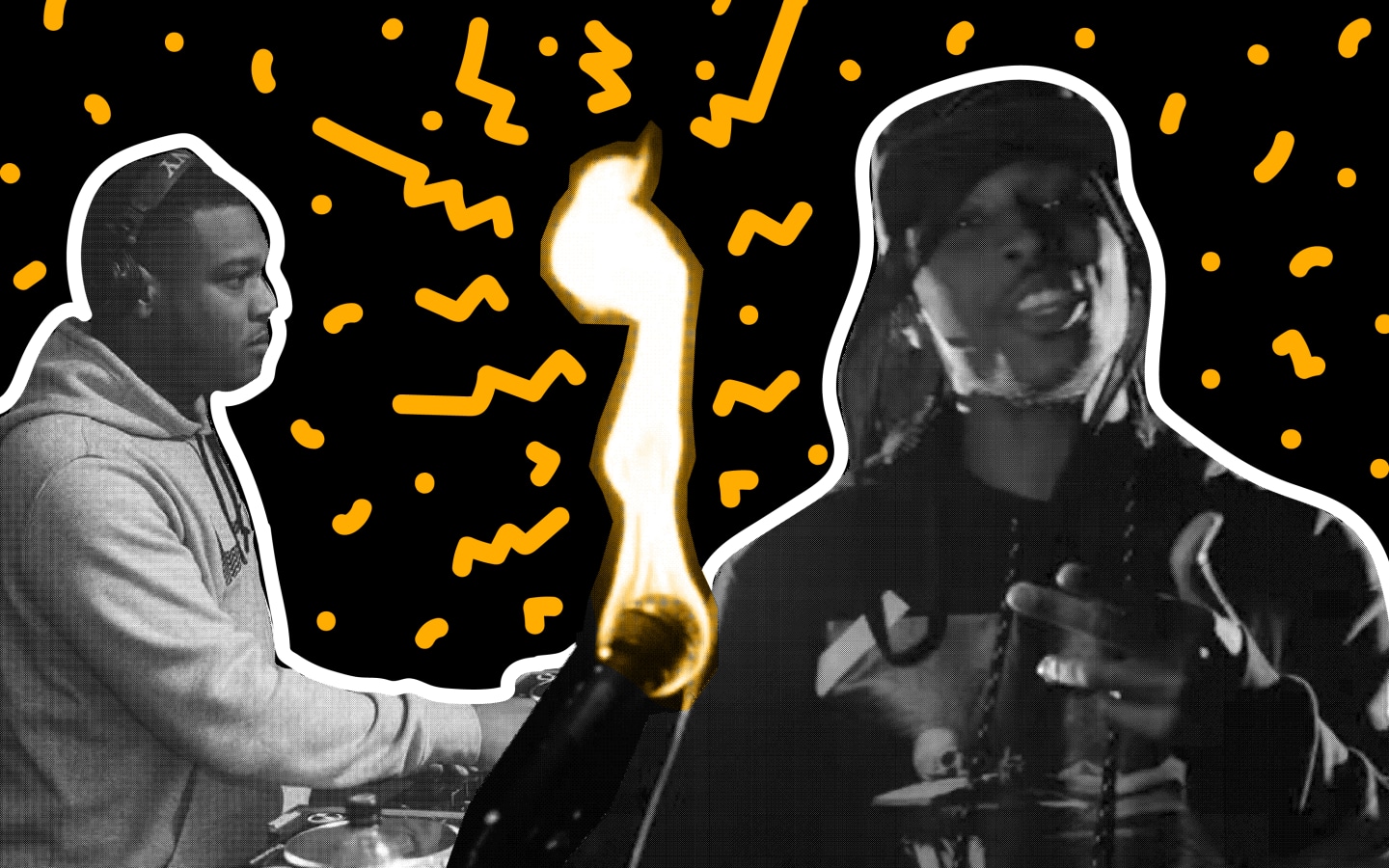 Grime has always been about the beats as much as the bars. You can tell a 140BPM grime production from a mile away: it's sometimes angular, sometimes sparse, and always mosh pit-inducing. There are plenty of MCs throughout the genre's history who have produced their own tracks — Skepta, Wiley, JME, Dizzee Rascal, Novelist — but the artists who make magic behind the boards are just as important to the scene. From legends to genre-twisting newcomers, here's 11 producers who have been shaping the sound of the grime scene in 2016. Remember their names.
1. Sir Spyro
Sir Spyro has been a cornerstone of the grime scene since its early days. He began his career as a club DJ, joining the Rinse FM roster in 2005. After perfecting his craft as a selector, he began producing, tagging the tracks he made in Fruity Loops with a distinctive Sounds of The Sir ident. For a few years he kept his beatmaking on the back burner, touring the world as a DJ for his childhood friend, U.K. chart-topping MC Tinchy Stryder. But in 2016, he returned to production with credits on some of the biggest tunes in grime: Ghetts's MOBO-nominated single "Ya Dun Know Already," and "10/10" by P Money, a track where U.K. garage breaks into an epic orchestral drop.
As well as working with the veterans, Spyro has always had time for younger artists — hear him on "Scary," Stormzy's darkest track to date. His latest offering is "Topper Top" with former Roll Deep member Killa P, dancehall/grime MC Lady Chann, and mysterious newcomer Teddy Bruckshot. The tune is savage and infectiously aggressive, and it's accompanied by a visual that's a strong contender for one of the best grime videos ever.
Listen now: Stormzy, "Scary"
2. Swifta Beater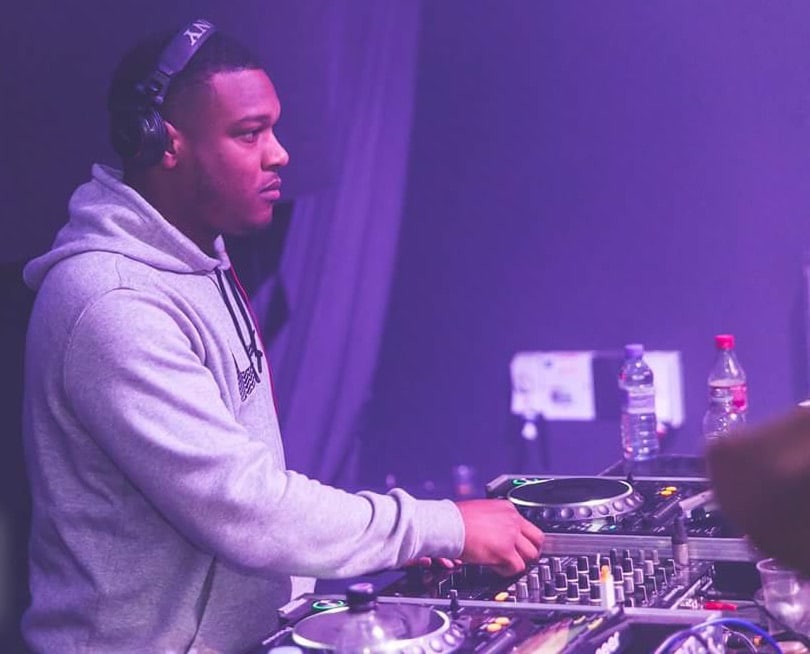 As soon as you hear the ident Swifta production in a raspy Birmingham accent over a beat, you know it's about to be flames. This Midlands producer started out making garage bootlegs and early grime tracks in 2002, and since then he's been responsible for the hardest tunes from your favorite artists: lately, JME and Giggs's 2015 anthem "Man Don't Care," Kano's Made In The Manor highlight "3 Wheel-Ups," and emerging MC Grim Sickers's deliciously aggressive "Kane." You can also currently hear his instrumental "Yeah Yeah 2" on a Budweiser advert on U.S. TV, and he's set to have another omnipresent hit in the coming months with Stormzy's imminent new track "Cold."
Listen now: Kano f. Giggs, "3 Wheel-Ups"
3. Swindle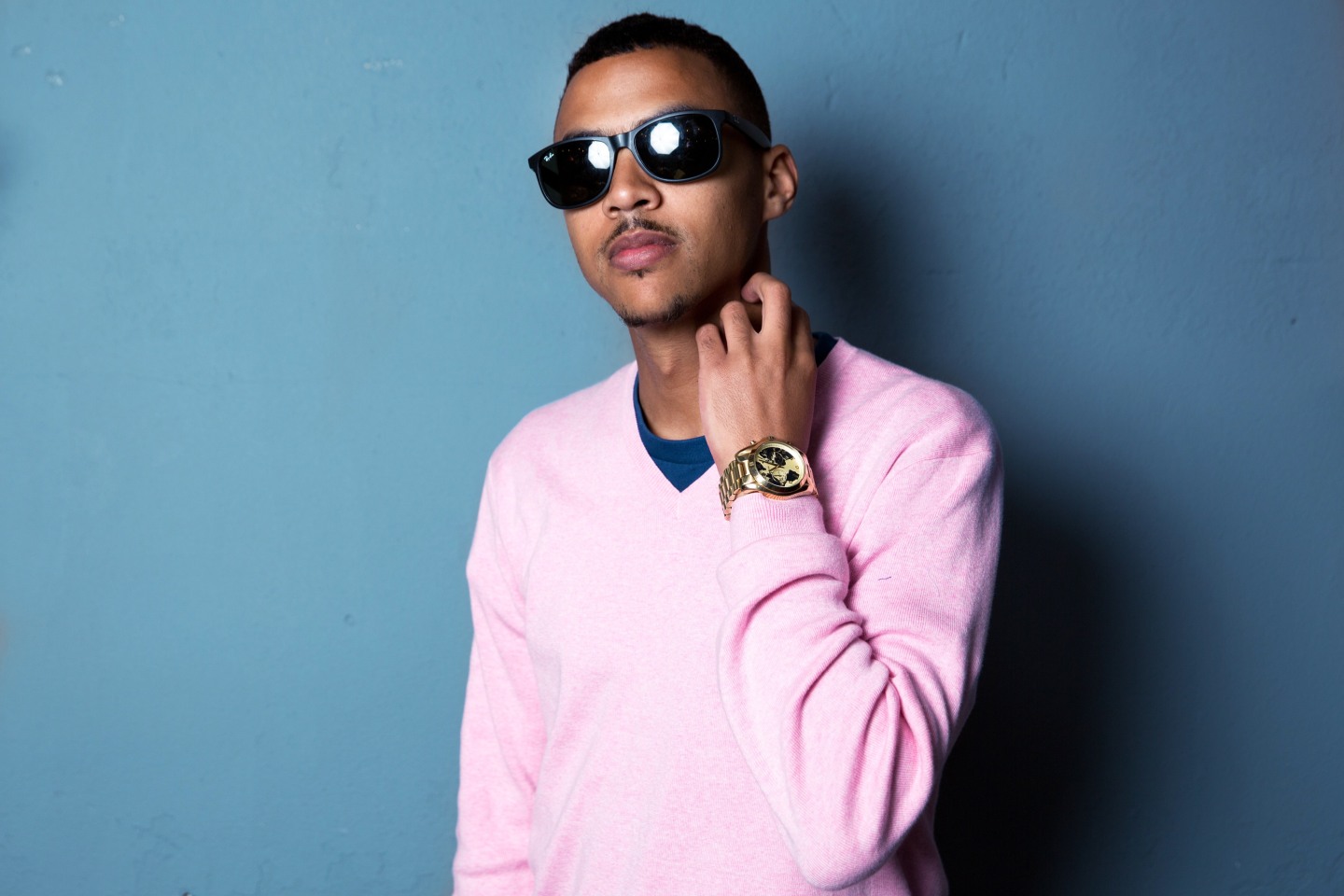 South London producer Swindle is a beatmaker with a style that can't be duplicated. Taking from jazz, funk, reggae, and soul, he delivers grime records that make you feel like you're in a Caribbean country surrounded by sunshine, palm trees and cocktails — even if you're in an east London underground club. Every Swindle release is guaranteed to be a jewel, but this year the stand-out track from his Funk and Grime EP is "Lemon Trees," where D Double E waxes lyrical about his love for weed over a blissful instrumental.
Listen now: Swindle x D Double E, "Lemon Trees"
4. Last Japan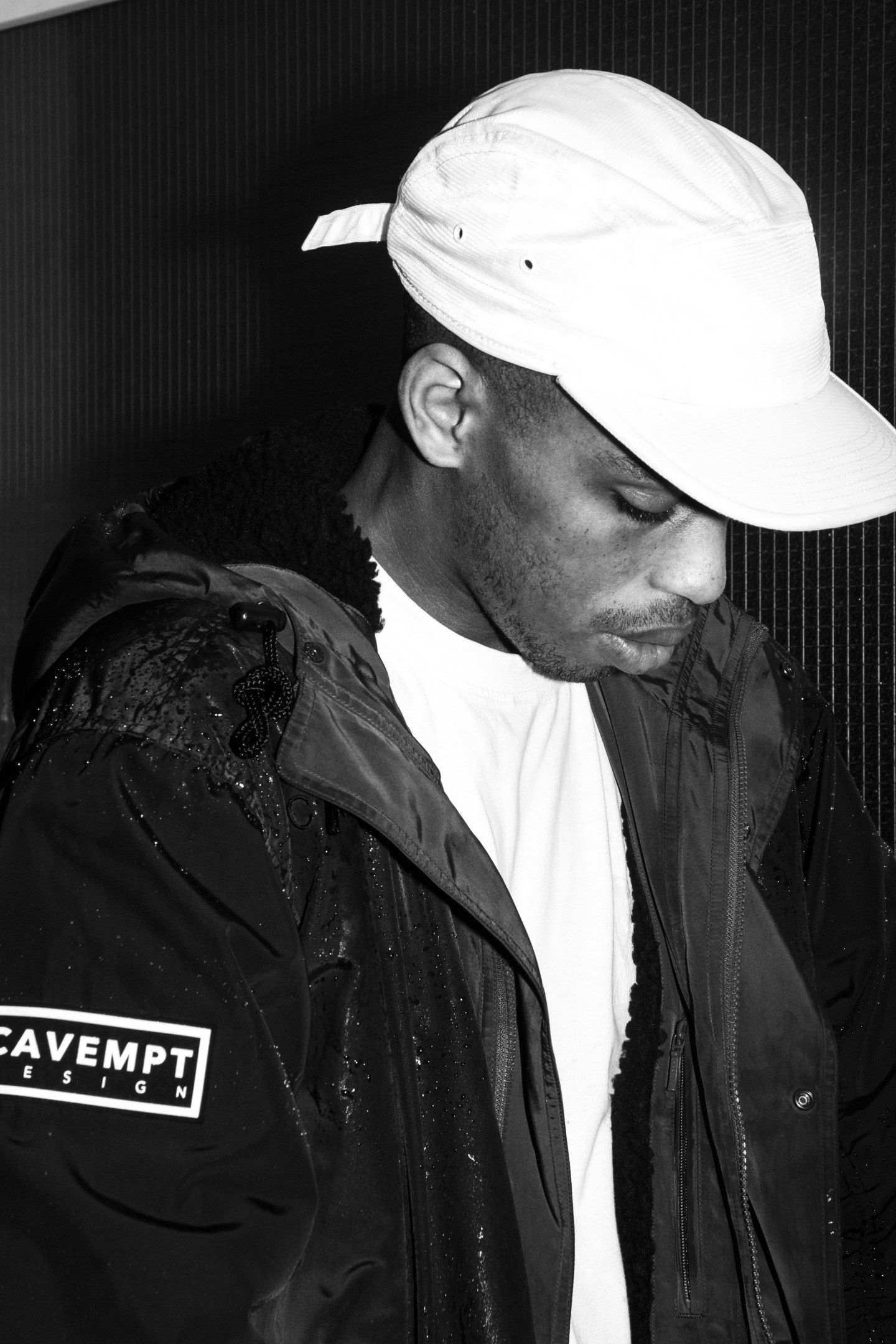 Every time I listen to a Last Japan production, I feel like I'm witnessing a doctor perform heart surgery. Everything sounds like precision. The London-based producer first came to my attention with his trippy 2013 track "East," featuring Trim. Following that, Last Japan released his sub-heavy, experimental debut album Ride With Us. This year though, it's his production on the AJ Tracey-featuring "Ascend" that's blowing other beatmakers out the water. The 23-year-old west London MC is as head-spinningly lyrical as ever, but it's the hollow melodic beat that pumps bass into your brain in all the right places.
Listen now: Last Japan f. AJ Tracey, "Ascend"
5. Rude Kid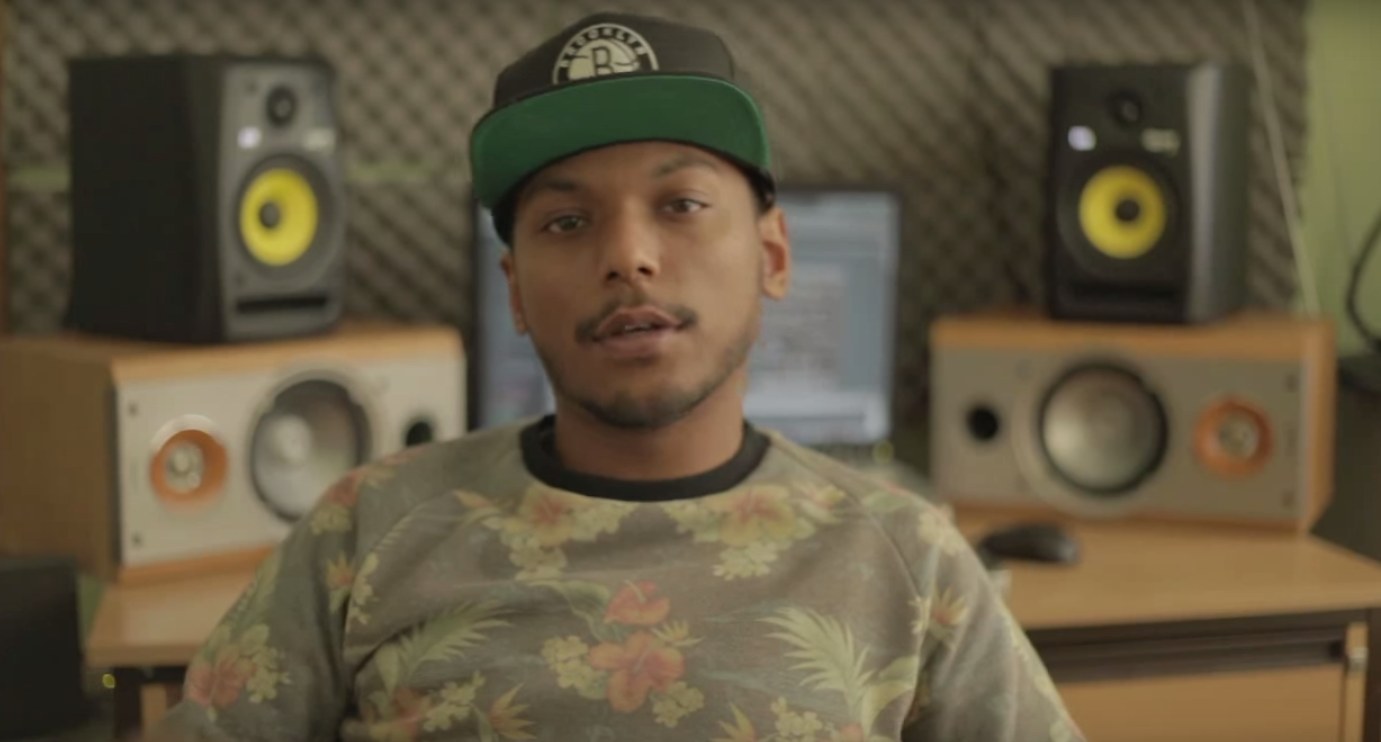 Rude Kid hails from Essex, a county north-east of London. He began producing after catching Wiley's legendary instrumental "Eskimo" on pirate radio station Déjà Vu at the age of 16, and deciding in that moment that he wanted to make others feel the way he did when listening to the track. He went on to become a crucial figure in shaping grime, producing tracks like "So Nice" for DJ Ironik with an R&G (Rhythm & Grime) vibe in 2008, as well as crossover records like "Sing For Me" for Ghetts in 2009.

If you've been following grime in the last year, you'll be familiar with Rude Kid through his unforgettable track "One Take," an instrumental with a dense web of samples: it takes from Dizzee Rascal's "Hoe," Section Boyz's "Lock Arff," and Wiley's "Igloo." "One Take" was so good that, as well as the version recorded by Ghetts for their joint 653 EP, MCs Chip and Stormzy tackled the beat this year too, in freestyles that have collectively hit over seven million views. It was the beat that every MC had to have, affirming Rude Kid's ability to create something for everyone.
Listen now: Ghetts x Rude Kid, "One Take"
6. Spooky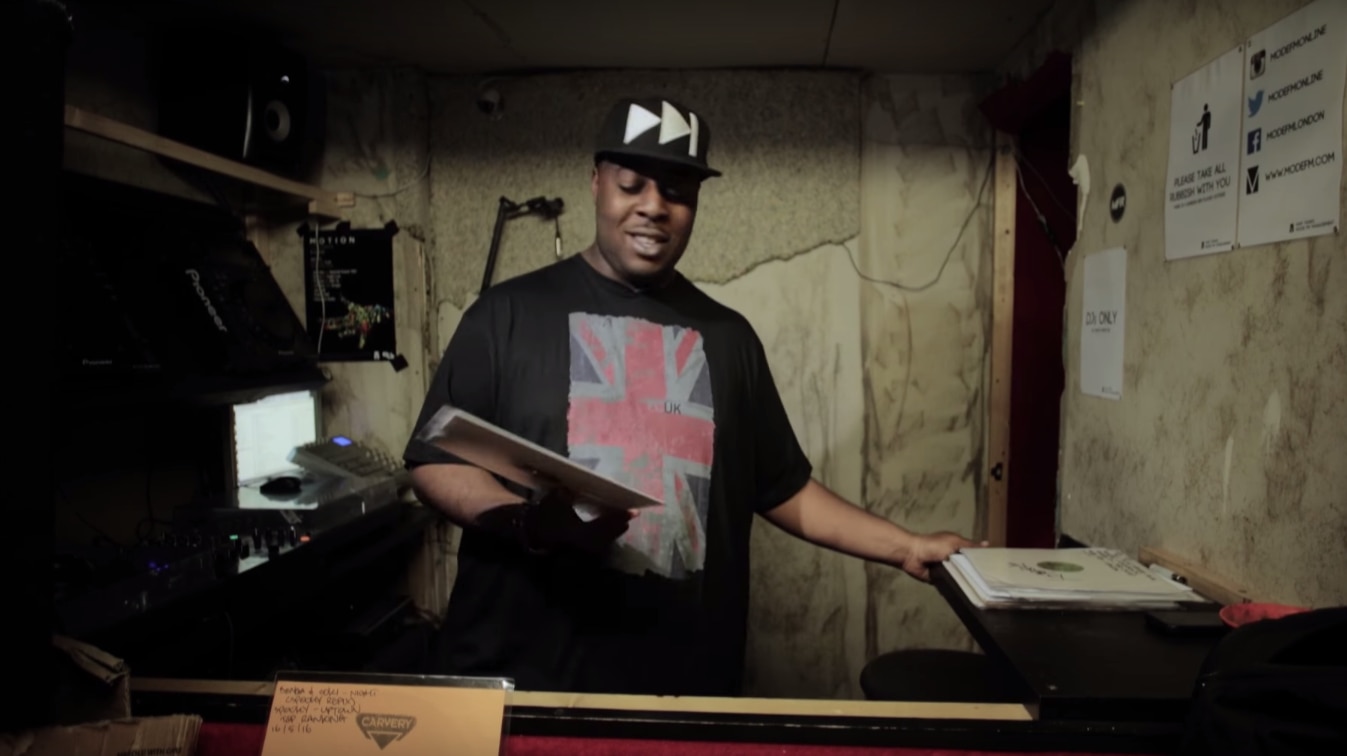 If you talk about grime, you have to mention Spooky. From the early days of the '00s — when grime releases were only vinyl — right through to 2016, he has been consistent with his production. Spooky will go down in grime's history books for his Sublow Jamz bootleg releases, not to mention being one of the only producers to stick with the grime sound in 2011, when many artists were making commercial pop tracks with choruses as opposed to heavy, dark beats.
This year, Spooky has worked with old school garage dons Nikki S and Nyke for the upcoming single "Freak." You might have already heard him, though, on rising MC Jammz's mixtape Underdog Season 1, with the Jackson 5-sampling "Crazy."
Listen now: Jammz, "Crazy"
7. Terror Danjah
Terror Danjah is the grime producer most likely to take you to emotional extremes. He's either getting you amped up with war tunes like "Dark Crawler" with Riko Dan (an OG member of Wiley's grime crew Roll Deep), or he's at the complete other end of the musical spectrum, making soft R&G riddims like "So Sure" with U.K. singer Sadie Ama. The east Londoner has been producing full time since before grime existed, starting all the way back in 1997 with an untitled track with jungle producer Prizna.
This year, he's released "Juicy Patty" a tropical, minimal grime riddim laced with Jamaican patois from MC Jamakabi. In the coming months look out for "Gone Clear," his collaboration with rising star Elf Kid from The Square, the collective from south London borough Lewisham.
Listen now: Terror Danjah f. Jamakabi, "Juicy Patty"
8. D.O.K.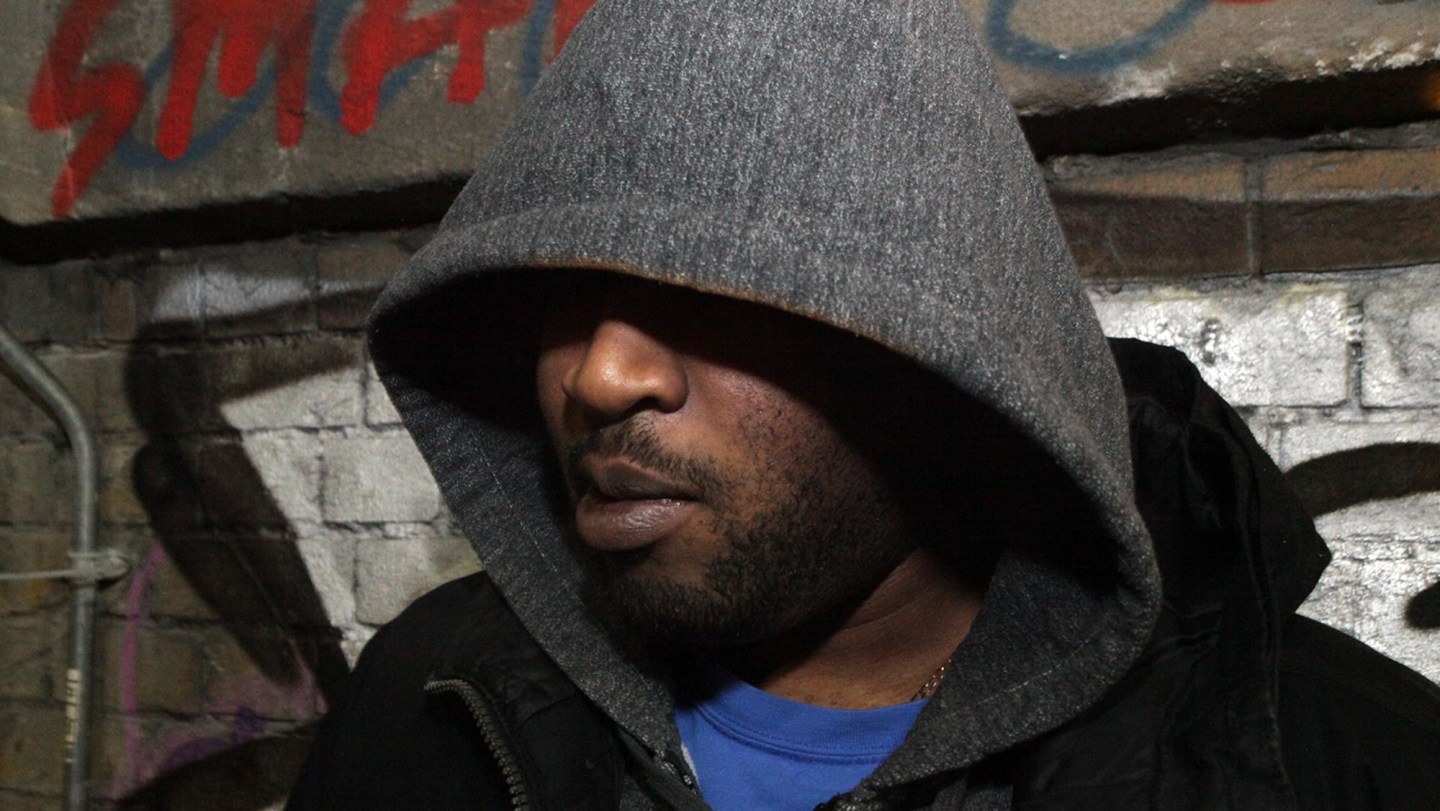 D.O.K. is your favorite producer's favorite producer. The notoriously elusive beatmaker comes from legendary grime crew Aftershock, but was first really recognized in 2004 as the producer of east Londoner Bruza's "Get Me," a bouncy shoulder-shaker with an eerie, piercing tone. Most of D.O.K's previous releases, an energetic blend of garage and grime, were only available on vinyl. This year, though, he's moved to digital releases, the maddest one being "Very Mad" — a collaboration between south London MC P Money and north east London-based MC Capo Lee.
Listen now: Capo Lee x P Money, "Very Mad"
9. Plastician
Plastician is a veteran producer. He started out as a pirate radio DJ under the name Darkstar (not to be confused with Warp Records duo Darkstar) in the south London borough of Croydon, and moved into production in an attempt to create "dark garage" around 2001 (so he tells The FADER over email). His first album, 2007's Beg To Differ, featured U.K. heavyweights Skepta, Frisco, Chronik, and Tempa T, and it put Plastician on the map. Throughout his career, he's kept echoes of that shadowy UKG feel he'd been trying to perfect in his earlier years — most recently on his 2016 split release Do What You Feel, and "London Living," his 2015 single with east London's new generation pirate radio spitter Jammz.
Listen now: Plastician f. Jammz, "London Living"
10. Rapid
MC and producer Rapid originates from Bow, the grime birthplace in east London, and is part of the collective Ruff Sqwad, who formed in 2001. Rapid stood out in the collective early on by producing their first release, "Tings In Boots," which also became the breakthrough track for Ruff Sqwad MC Tinchy Stryder. Last year, his war dub "Pepper Riddim" was used as the beat for Chip in a diss track directed at pop star Tinie Tempah, causing a full 365 days of carnage in the grime scene and laying the foundation for one of the most talked-about tracks of the year.
This year, Rapid flexed his muscles as an MC and released the Immortal EP, a project he self-produced, before working on "MOSH" with MC Fudz, a heavyweight tune that has all the skippy flows and reload bars you could ask for in a grime record.
Listen now: Fudz f. Blacks, Rapid and P Money, "MOSH"
11. DavinChe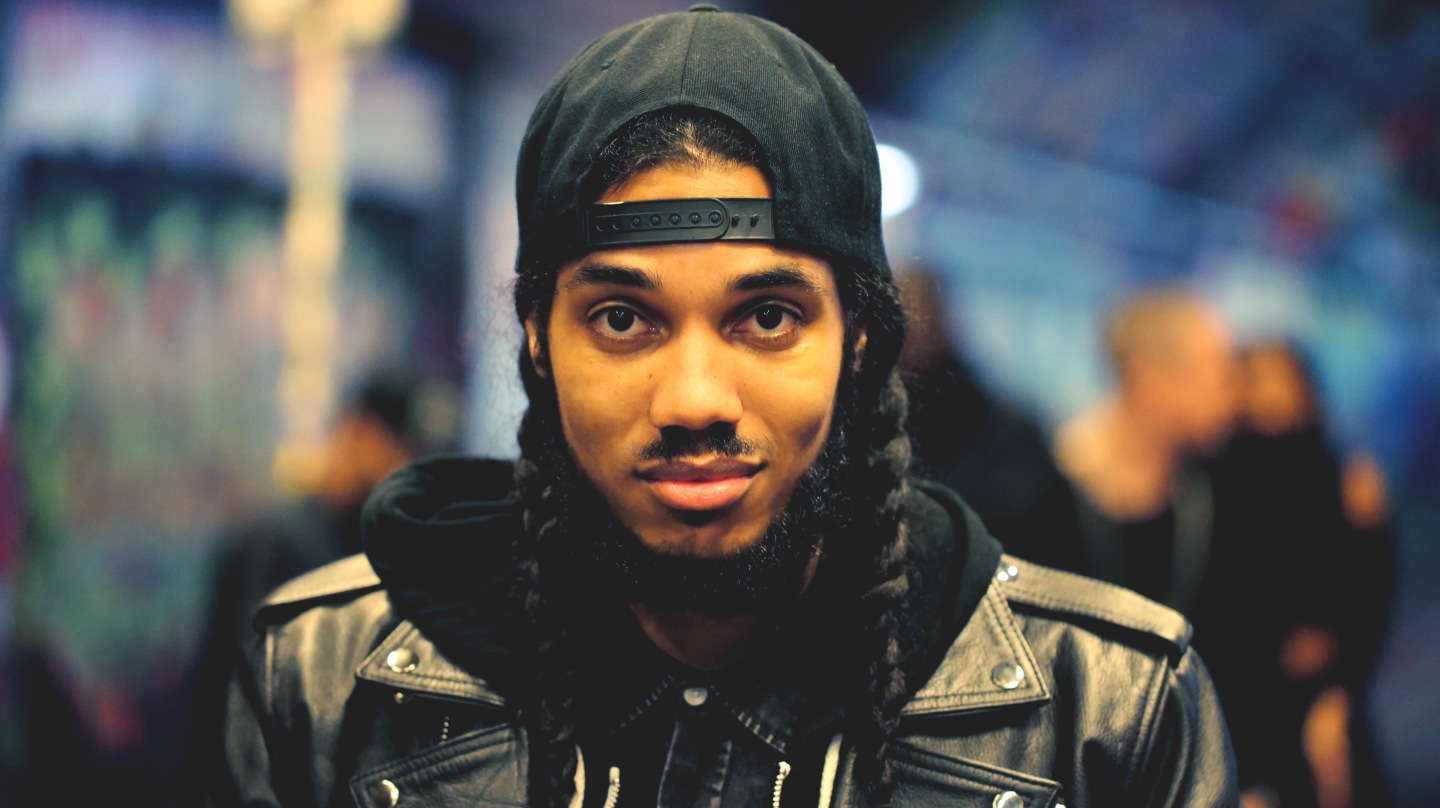 Between 2002 and 2007, DavinChe produced many of grime's biggest hits, including "P's and Q's" and "Brown Eyes" by Kano. Together with hits by Tinchy Stryder and Tinie Tempah, these tracks, with their pop song structures and clean-cut videos, were responsible for grime's crossover into the U.K.'s mainstream media.
With solo productions that are so elaborate they could have been composed with a seven-piece orchestra, DavinChe moved on to work with more singers on R&G tracks. This year, though, he made a hardcore grime comeback with both his solo instrumental EP VinchOnacci 2.0, and a six-track EP he produced for Nottingham's golden boy Mez, titled M1. The latter featured "Lex Luther," a jewel of a record with Stormzy, reminding us of DavinChe's ability to wrap dirty grime lyrics around melodic tones effortlessly.
Listen now: Mez f. Stormzy, "Lex Luther"