Supreme Taps Nobuyoshi Araki For Fall 2016 Collection
A limited edition collab with the Japanese erotica legend.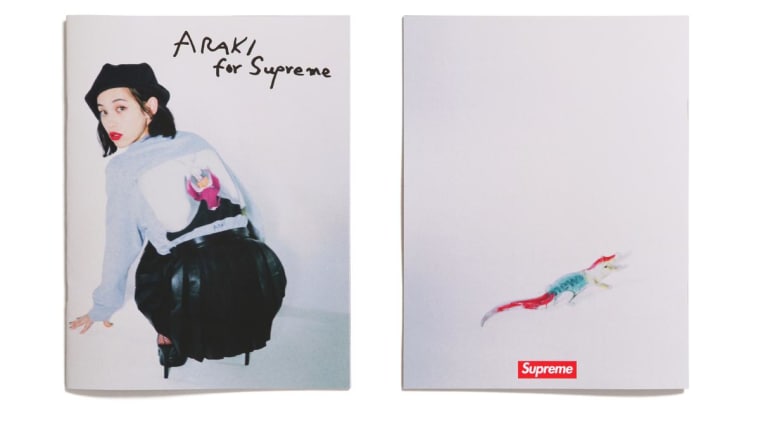 Supreme announced today that they'll release a limited edition collection created in collaboration with Nobuyoshi Araki. The legendary Japanese photographer helped conceptualize and create imagery for a collection that will include hoodies, long sleeves, tees, and a limited run zine.
Araki is known best for his vivid, intensely erotic photography work, including nude close-ups and depictions of kinbaku, the Japanese practice of bondage. He's also known as much for the volume of work as he is for the work itself, having published over 300 books over the course of a career spanning over 50 years. A few hallmarks of the Araki aesthetic are present here, including close-up shots of flowers and some bondage for good measure.
The Araki collab items will be available in-store November 3 in select cities. More info on the collection here.