How RAY BLK Became The Most Relatable New Voice In U.K. R&B
This south London singer writes songs for girls just like her.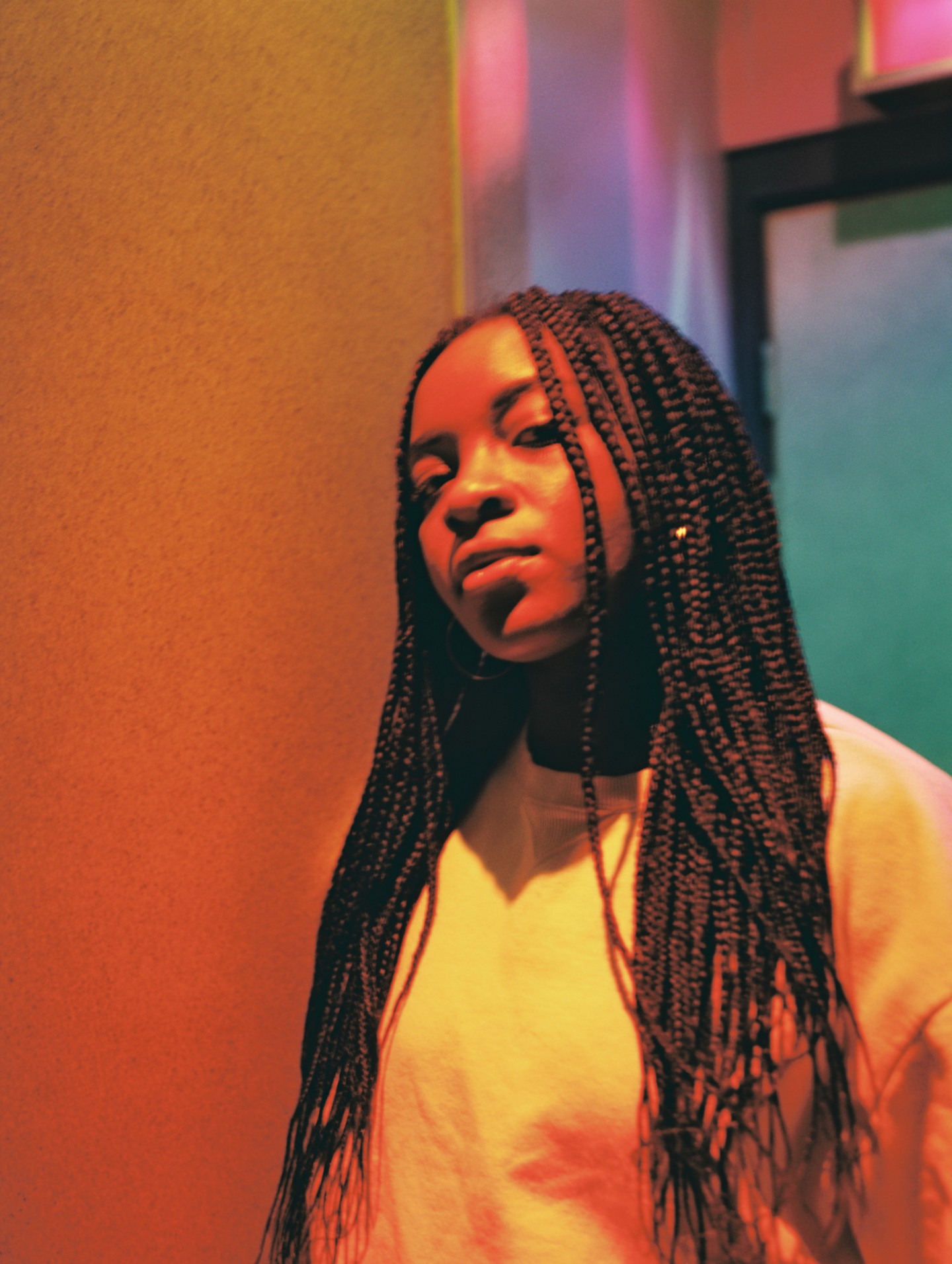 "My friends call me the softest gangster," said RAY BLK with a sly grin. When we met on a cold October morning in south east London's Catford neighborhood, the tough-talking R&B singer was unfailingly polite, tucking two napkins in her spotless white sweatshirt before digging into a full English breakfast. Between forkfuls of scrambled egg, the 23-year-old confirmed that we were sitting in the same no-frills caff not café referenced in her soulful breakout hit "My Hood" (f. Stormzy). Sung with raw soulful vocals, that song's lyrics describe beauty blooming in the hard place she calls home, with shoutouts to south London fried chicken chain Morley's and street corners where through concrete, flowers grow.
On her recent self-released mini album Durt, the Nigerian British artist captures the tough realities of inner city life, in songs that draw from garage and grime as well as the sonic palette of '90s U.S. R&B. The opener, "Baby Girlz," includes tongue-in-cheek descriptions of a bait [provocative] girl that's got all the mandem on rotate — but there's an undercurrent of biting cynicism when she sings about how the Tories wanna trap you in the cycle of dependency. It's rare and exciting to hear British stories with their slang intact, and her playful lyrics shade the specifics of south London life with precision and sardonic wit; think Zadie Smith's sharply observational north west London set novel NW, postcode swapped and transplanted to SE.
The youngest of three children, Ray studied English Literature at west London's Brunel University before briefly working in PR, writing corporate copy "for dead brands" by day and making music in her evenings and weekends. For six months, she didn't sleep for more than five hours a night. In the past year, though, her hard work has begun to reap rewards: in December, the sultry "5050" was playlisted by BBC Radio 1Xtra and Rinse FM, and since then she's racked up over a million SoundCloud plays, made her TV debut on BBC2's Later... With Jools Holland, and been nominated for a MOBO award for Best Newcomer. A five minute walk from the house she grew up in, she opened up about her unwavering south London pride, why she makes music for women, and her plans to become increasingly self-sufficient as an artist.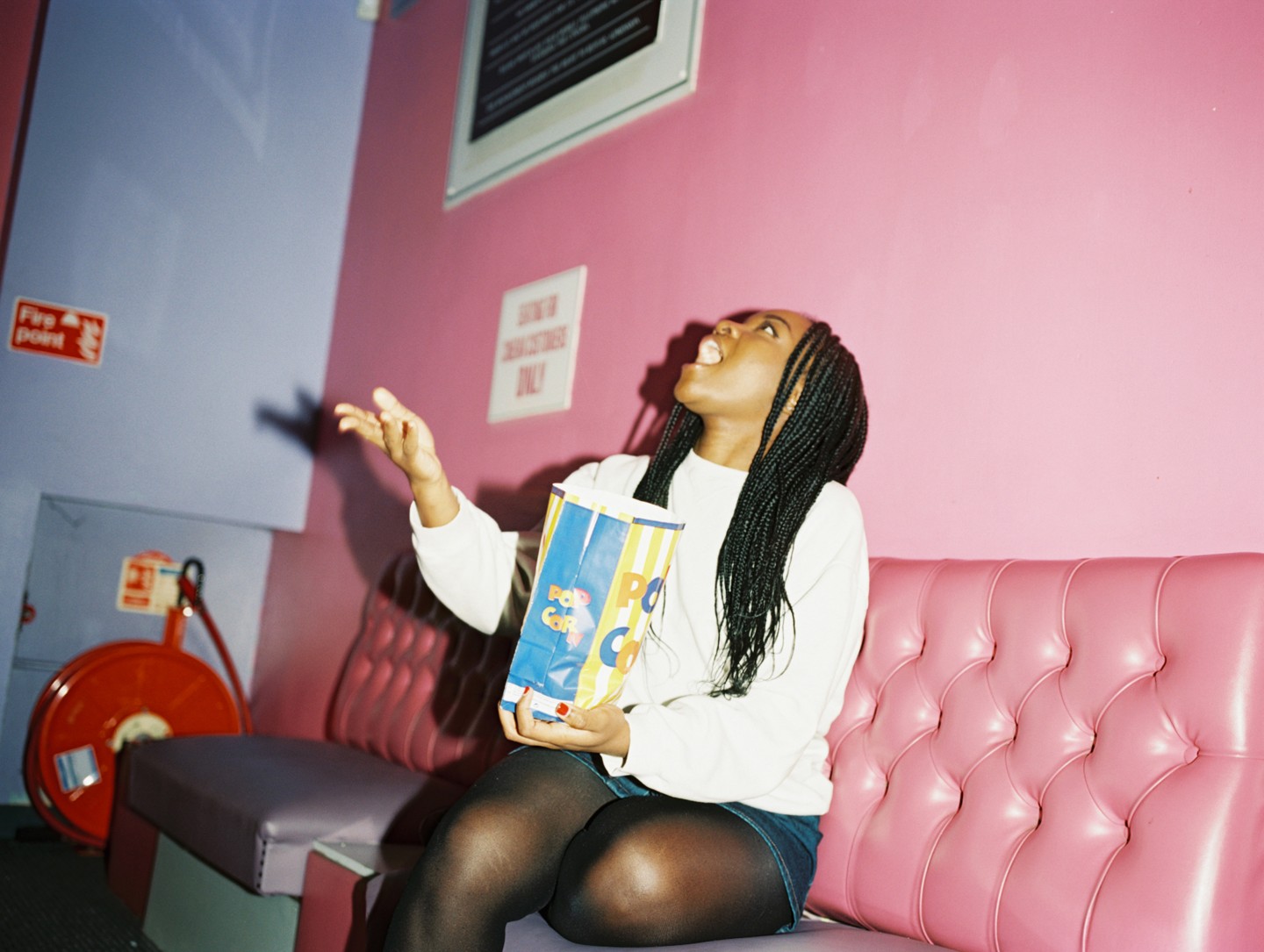 MCs often rap about being proud of where they live, but it's not as common among vocalists. Why is a sense of place such a big part of your songs?

It's just a part of who I am. [When I was younger] I remember I had a little phase where I didn't wanna be a girl from the hood anymore. I wanted to be better than that, I wanted to speak better, and so I started hanging around with middle class people. I had a middle class boyfriend, and his family took us to the opera for my birthday, and I was like, This is not who I am. This is so not me. It felt like a performance.
What was it like growing up in south London?
It really gives you a thick skin. Everyone gets cussed in class, or someone tries them. I had to learn how to fight! You have to learn how to defend yourself so people don't mess with you.
With your music, there's a toughness, but there's a lot of vulnerability too. How do you maintain a sense of both?
I'm a tough person, and I'm about tough love sometimes with my friends, but I'm also super emotional and very caring. I'm such a romantic, which is funny because then I also talk a lot of shit about men. I'm like, Men ain't shit!
That's a subject that comes up a lot on Durt. I feel like one of the themes is fuckboys.
Literally. I was talking about it on the radio and when [BBC Radio 1 Xtra DJ] A.Dot asked me what these songs are about, I was like, It's dedicated to all the wastemen around the world, and it's really for all the girls who have experienced those wastemen. I find it funny that guys gravitate to my music as well, because the stuff I sing about is really for women. I'm not a girly-girl but I am a girl's girl. The women in my life are the most important to me.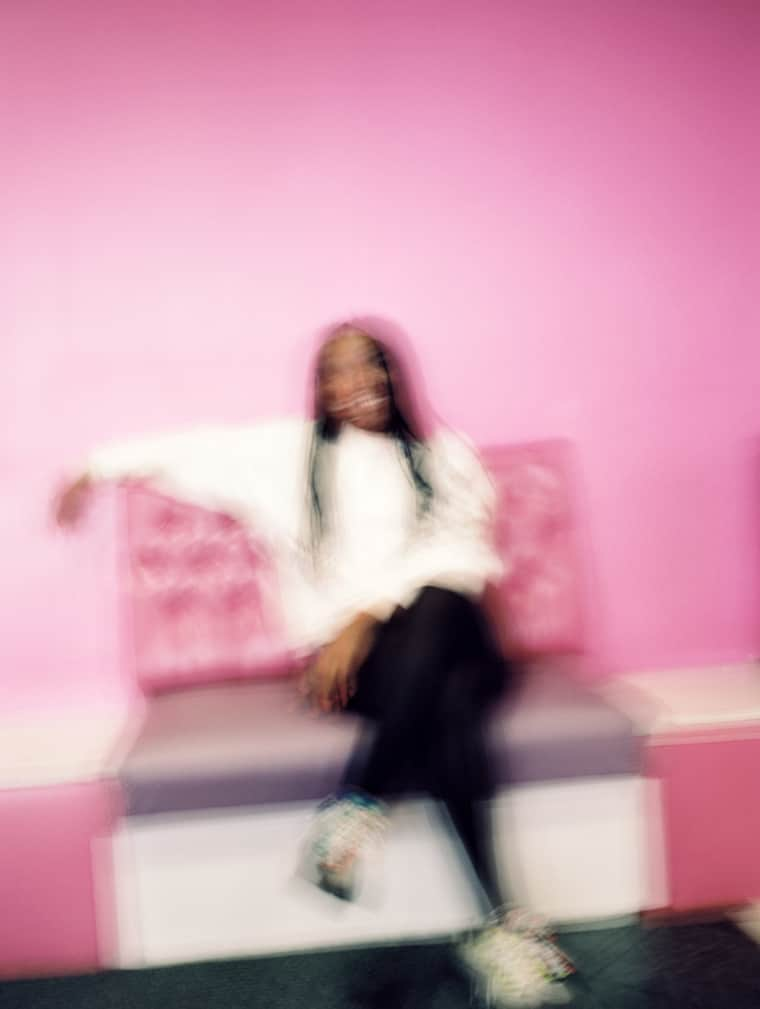 "Darker skinned girls are not often in the forefront. I know what it feels like to be a young girl and feel like you're not beautiful, or important."
How did your collaboration with Stormzy on "My Hood" come about?
I met Stormzy a couple of years ago, before things really took off for him. It was at a local gig [Unsigned Stars] in Croydon, when only local people knew who he was. It's a community thing, and he was judging that year.
He gave me some really good advice as well. He was like, "You're sick man — just do your own thing, innit. Do a couple videos, put them on YouTube. Don't even think about labels or anything like that." I remember sitting at home watching him on Jools Holland for the first time being like, Shit, this is really possible. I thought one day, if it made sense, we would work together. And it made sense.
When did you start making music?

When I was a teenager, pretty much everyone around me made music. I think it's a south [London] thing — everyone rapped or sang and would make tracks and send them on MSN Messenger. Throwback! [Laughs] My friend lived round the corner from me, and he'd made a makeshift studio in his garage, which we would use to make tracks after school.
Everyone wanted to be a 'hood celeb,' 'cause we had so many hood celebs. We had [grime posse] P2J Project, they were one of the first people we saw on TV, like on [grime-focused music TV station] Channel U.
Were you in many bands growing up?
I was in one with MNEK and his brother called New Found Content, which is a terrible name. I was just in every kind of pocket I was could be in musically. I was in every sort of choir: the church choir, the school choir, the local choir, in a band in school, outside of school making music with my friends, doing this gifted and talented thing [a state funded program for creative kids], and going to the studio.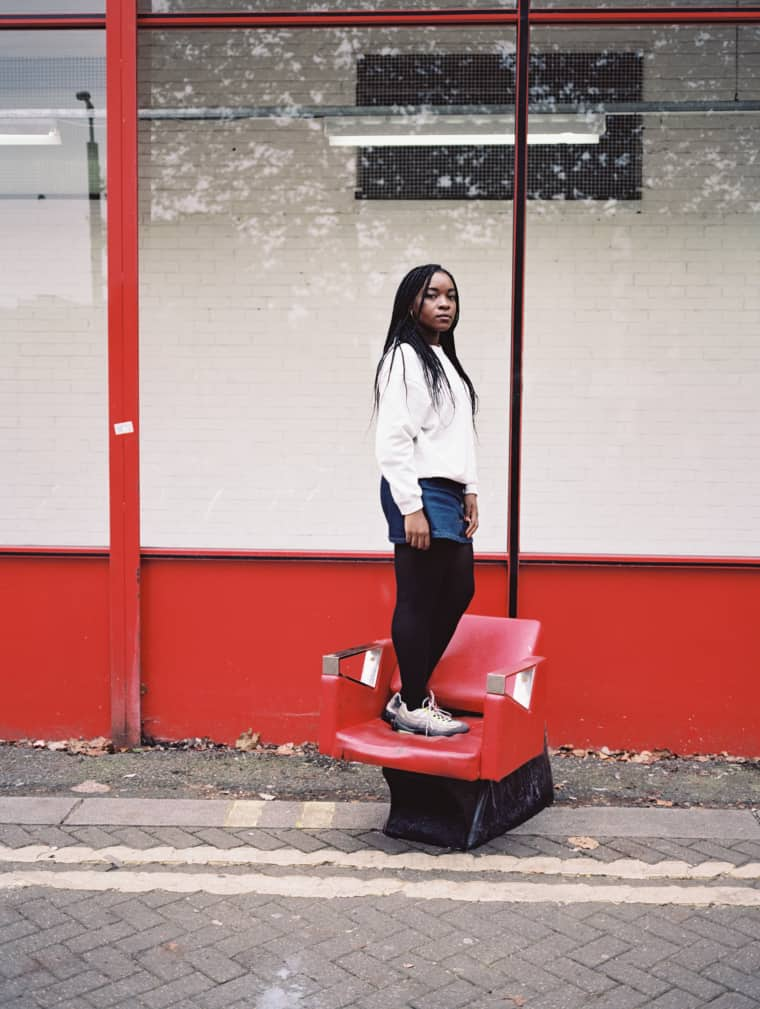 You're wearing a Black Lives Matter badge today. Why is it important to use your voice to speak about social issues?
My friend makes those badges, actually. It's a movement I'm really passionate about — everything that's going on is too crazy to ignore, and I feel like any time you see an injustice, if you don't speak up you're a part of the problem.
With the "5050" video, I wanted to have all different shades of black. Darker skinned girls are not often in the forefront. I feel like young girls could watch that video and feel like, 'I'm beautiful as well,' and light skin girls could be like, 'We're all beautiful.' That was one of my reasons behind getting all my girls in it. I know what that feels like to be that young girl and feel like you're not beautiful, or important.
You've talked previously about being Nigerian and about how that's shaped your values. How have those values influenced your music?

I'm Igbo, and Igbo people are very serious about respect and respecting yourself. Songs like "5050" are about that respect.

What kind of music has helped form your own?
Rap, in terms of its grittiness and its rawness. The directness of it, I feel like that's really influenced the way I write. A minimum of once a month, I play The Miseducation of Lauryn Hill and Voodoo by D'Angelo. I'm a massive James Blake fan, I'm a big Amy Winehouse fan. My favourite song of hers is "Stronger Than Me"; it's a song about being with a guy who isn't man enough, basically. I heard that song and I was like, This is the kind of song that I would write! It's very truthful, it's very honest, it's brash.
You're writing and producing all your own music, right?
I don't produce — I'm learning to produce. I'm en route. It's poor. I try to make beats [sighs], I can't even call them beats — some sounds, there are some sounds on my computer now. I just got Logic a couple of weeks ago and started fiddling about with it. I'm learning, slowly. The dream is to be like a Pharrell; to be able to write the song, sing the song, make the beat — just be as self-sufficient as possible. It's really important to me to be able to do stuff myself.