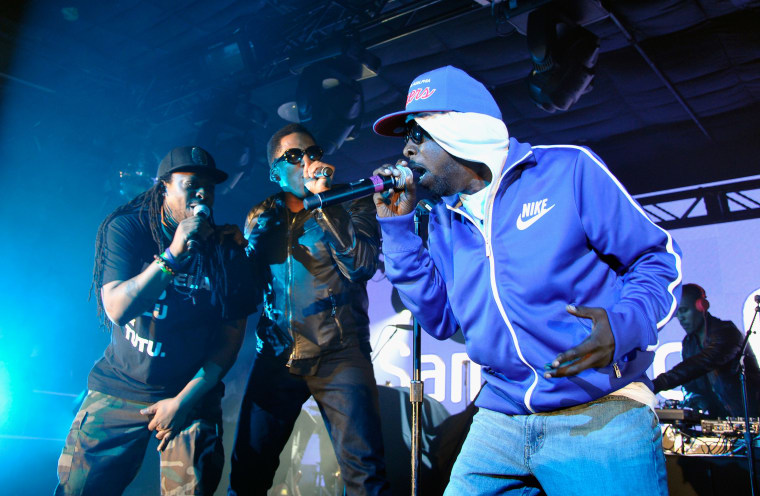 In a a heartbreaking interview with The New York Times, A Tribe Called Quest's Q-Tip and Jarobi White discussed grieving the death of their bandmate Phife Dawg, who passed away in March 2016. They also revealed the title of the seminal rap group's new record, out November 11, as well as the album's featured guests. The LP will be called We Got It From Here, Thank You for Your Service, and will feature Kendrick Lamar, André 3000, Busta Rhymes, Elton John, and Jack White.
The album is the first from ATCQ in 18 years, and was made with all four members of the group. The title was coined by Phife, though Q-Tip says he's unsure of the meaning. "We're just going with it because he liked it," he told the Times.
Last week, Q-Tip discussed the origins of the new album in a Facebook post.