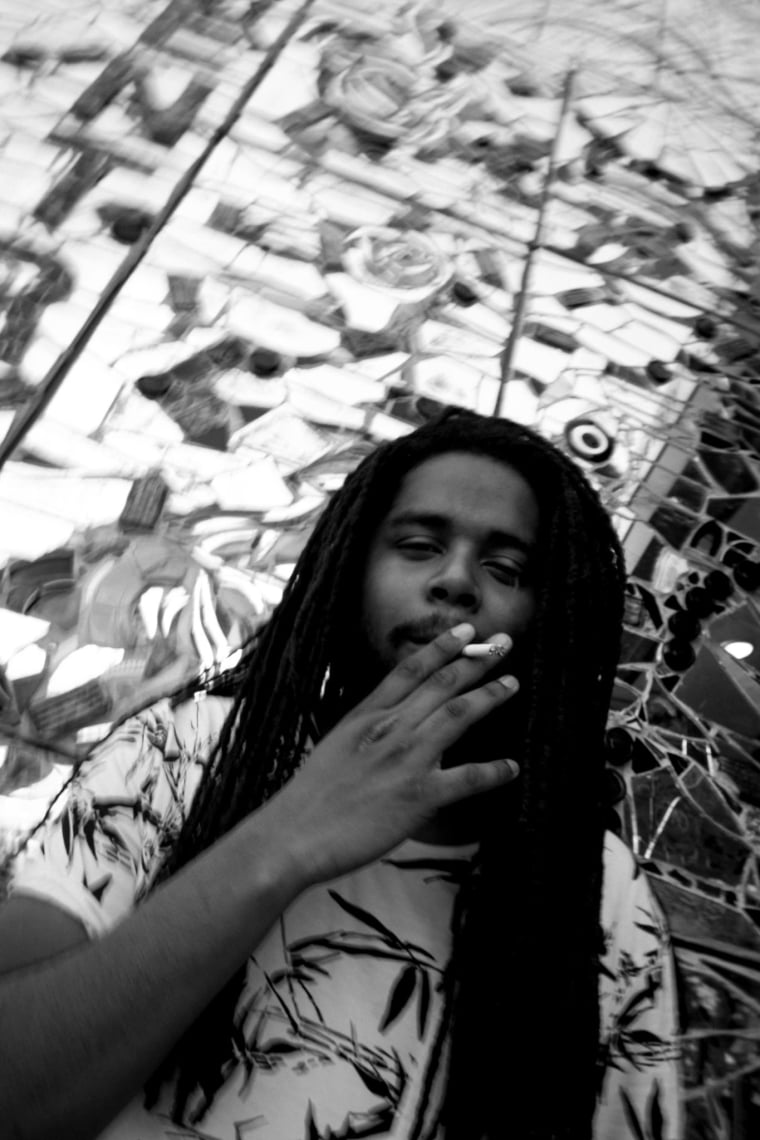 This Saturday, Baltimore arts showcase Kahlon is launching The Cut Up Series, a serialized mini music festival that aims to rack focus to underrepresented voices in the city's nightlife. The first night, hosted by spirited MC and hometown hero Abdu Ali, boasts a genre-breaking bill that includes performances from dancer and trans activist Leiomy Maldonado, Bollywood-influenced R&B singer Beya Likhari, and eclectic hip-hop DJ Logicoma. If for some reason you're still not sold, Logicoma has made a high-octane club mix to give you a sketch of what the night will sound like.
"As an admirer of club music, specifically Baltimore club, I wanted to put together a mix with producers I enjoy while also showcasing just a few of the different acts taking place November 5 at Kahlon," Logicoma told The FADER over email. "Similar to my live sets, I wanted to keep the mix high energy and bouncy."
The first of three Cut Up events is happening this Saturday 5 November at The Crown in Baltimore. Check out the flyer below and purchase tickets here.
Tracklist
RocBoyMusic – 2016 (Club Go Off 06 Style)
Matic808 – Many Many
Mighty Mark & TT the Artist – F Trump
DJ Delish – Oh Ah
Young Moose – Dumb Dumb
Mighty Mark & DJ Angelbaby & TT the Artist – What You Know Bout It
Neroscream & Bounge – Semi
Abdu Ali – DID DAT (DJ Juwan Remix)
Mansions – Nikitch Remix 2 01
DJ Uniique – BURN
Clean Bandit – Rather Be (DJ Al Remix)
Elon – My Boo Baltimore (Club Remix)
DJ Al – Sharkeisha 2k14 Club Battle Anthem
ATEDAWG – Digital Dashed
DJ Al – Bring It Back
Depressed Teenager X Uniiqu3 – F**K The Club (Thrashin) Pt. 2
LionBabe – Still In Love [feat Junglepussy]
HB – HB(C)
Beya likhari – Bad Dream